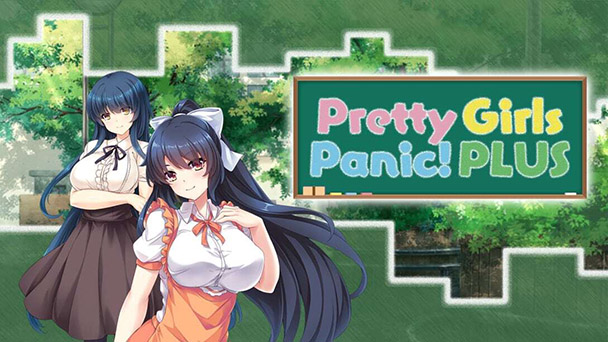 Zoo Corporation's Switch ports are typically accessible, fun, and delightfully inexpensive. Pretty Girls Panic! PLUS preserves that trend with a Qix-clone where you uncover liberate buxom bishoujo while avoiding an intensifying onslaught of creatures.
Pretty Girls Panic! PLUS
Platform:
Switch, PlayStation 4, previously on PC
Developer:
Zoo, eastasiasoft

Publisher:
eastasiasoft
Release date:
November 3rd, 2021
Price:
$5.99 via
Nintendo eShop
and other digital marketplaces
Last August, eastasiasoft published Pretty Girls Panic!, a pleasing throwback to the area capturing games of yesteryear. The title was a reference to the mischievous Gals Panic series of the 1990s, while gameplay was built on the foundations of Taito's 1981 arcade title Qix. Across the eight Gals Panic releases, you freely captured on-screen areas, gradually revealing digitized photos of nude centerfolds.
Despite having its roster of lovely maidens culled from Zoo's eroge labels, Pretty Girls Panic! offered a slight more demure experience. Across fifty stages, they game's hand-drawn cast gradually changed into slightly more revealing outfits. But beyond some deep cleavage and a fondness for fetish-themed apparel, it was all relatively tame and didn't get any sexier than micro-bikinis.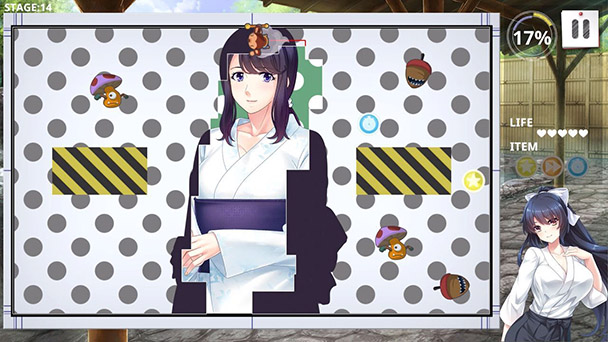 I'm Ready for My Close-Up
While Pretty Girls Panic! PLUS seems to hint at a roster of full-sized models, the subtitle refers to revision. Yes, the formula is largely the same, but there are now a number of quality-of-life improvements. Load times are quicker, the background portraits are rendered in a higher resolution, and the controls feels snappier, to name a few enhancements. But this isn't a comprehensive overhaul. If you got your fill uncovering curvaceous ladies with original game, this isn't going to revive your interests.
Like its predecessor, PLUS offers a solid interpretation of an area-securing arcade title. Here, you control a small kappa, who leaves behind a trail of red ink in his wake. If you're able to loop back on your own path of ink, the area is captured, revealing parts of the background and awarding points based on the size of the space. Occasionally, power-ups appear around the playfield, offering beneficial perks like freezing the movement of enemies, speeding up your character, or granting temporarily invincibility. You goal is to nab at least 80% of the total area. Any additional percentage is added to your score before moving on to the next stage.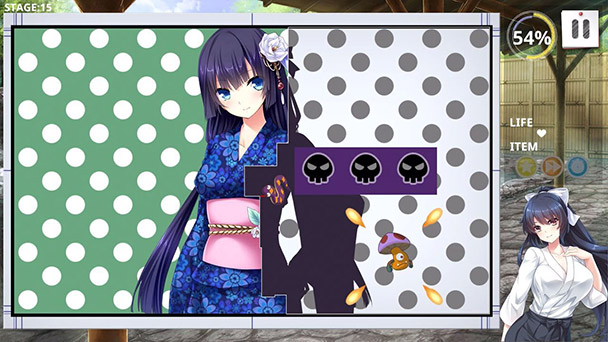 Lethal Kitties and Hungry Acorns
Naturally, different types of creatures are intent of protecting the modesty of the game's maidens. From toothed acorns that bounce around the stage, snakes and ghosts that tend give chase, as well as one-eyed mushrooms and four-headed birds that will fire projectiles, you'll have to cautiously carve through the game's stages. Variety stems from the mixture of adversity found on each stage. Sometimes, you'll face a two or three of the same creatures. In others, you'll have to deal with a variety of foes, who all move in their own idiosyncratic ways. This time out, there's a few new nuances. Sections of the playfield might have upward or downward facing arrows, which increase or decrease your movement speed respectively. Mine-laying cats will persuade you to move around the playfield.
Generally, the difficult ratchets up leisurely, never quite reaching the difficulty found in Bishoujo Battle Cyber Panic! But should you seek a more tranquil expedition, Pretty Girls Panic! PLUS offers an easy mode. It's radically calmer with slower-moving enemies, which is ideal for when you just want to enjoy some leisurely recreation. Should you seek a bit of competition, there's an online leaderboard, so you can face off against others looking to unwind and unclothe. There's also an arcade mode, where you'll have a limited number of lives. But don't trust the in-game guide, which claims that picking up a bow icon reduces your inventory of lives. It provides an extra opportunity.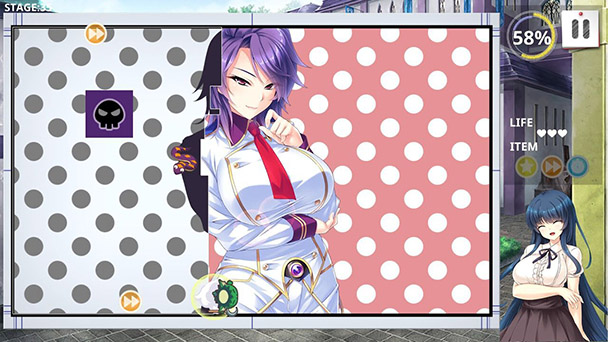 Conclusion
Pretty Girls Panic PANIC's sole transgression is that its gameplay is too similar to both the original Pretty Girls Panic! as well as Zoo's own Bishoujo Battle Cyber Panic! But if you haven't tackled any of eastasiasoft's area-capturing efforts, Crawlco Block Knockers as well as this title are the recommended places to start, since they are the most sophisticated of the bunch. Given the reasonable prices and the diminutive footprint each title takes up, securing the publisher's library of puckish offerings wouldn't be wildly excessive.
Pretty Girls Panic! PLUS was played on Switch
with review code provided by the publisher. 
Review Overview
Summary : With a love for office ladies rather than more fetishized attire, Pretty Girls Panic! PLUS might just be eastasiasoft's best area-capturing title to date.