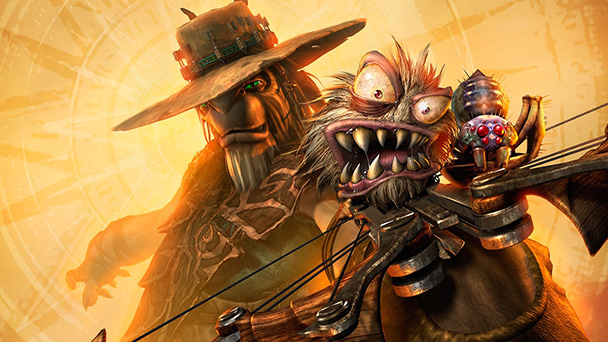 Stranger's Initial Struggle
All too often, creativity isn't rewarded with commercial success. That was the case for the 2005 release of Oddworld: Stranger's Wrath, an imaginative effort that blended third and first-person action in a setting that tweaked Western tropes. But Electronic Arts restrained their marketing push when a PlayStation 2 iteration didn't launch alongside the Xbox title. The tragic result was sales that didn't come close to the break-even point.
Fortunately, director Lorne Lanning stood by the game, resulting in several ports and HD remasters that would vindicate his ambitions. A decade and a half after the game's debut, Oddworld: Stranger's Wrath HD has arrived on Switch, with English developer Just Add Water delivering a competent adaption.  Although a few awkward behaviors reveal the game's age, a multitude of inventive qualities ensure Wrath remains engaging for today's audiences.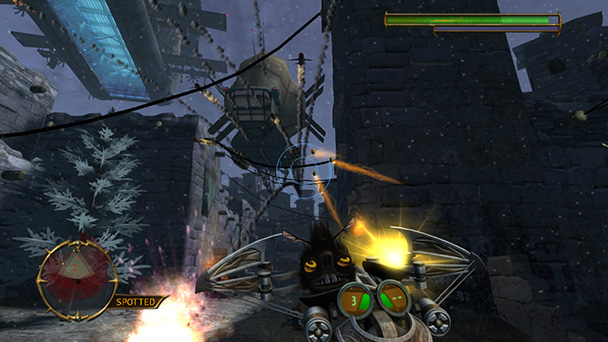 The Reluctant Hero
Smartly, Oddworld: Stranger's Wrath's laconic lead means the game doesn't slow the action down with a lot of conversation. Instead, brief cutscenes as well as enemy and NPC quips do the bulk of the storytelling. Channeling Clint Eastwood's character from Sergio Leone's Dollars trilogy, the game's eponymous stranger strikes an ominous figure with wide brim hat, tattered poncho, and an intermittent expulsion of chewing tobacco.
In keeping with Western convention, he's in a bind, needed money for an operation. But the only local surgeon up to the task wants a king's ransom for the work, forcing the stranger to take on a succession of bounty hunting jobs. While the majority of the game centers on the Stranger's 'dead or alive' captures, a last-game plot twist and alteration of play inject a dose of variety just as tedium threatens to arrive in town.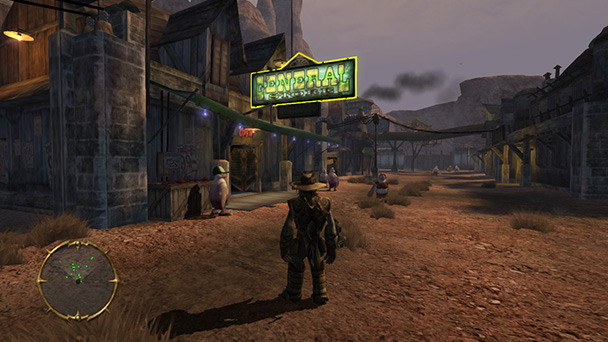 Live Fire Exercise
But smartly, that's not only safeguard against stagnancy. Wrath's trek sends you through a hub town, as well as mixtures of narrow corridors and open playfields, as you track down your bounties. In third-person mode, Stranger shifts into a speedy gallop, while shoulder buttons dispense two different attacks. Since living enemies pay larger dividends than cadavers, you'll probably want to stun foes. Of course, when confronting larger groups, lethal force might be easier, unless you're able to lure them out and capture adversaries individually. Unlike most action games where you were an unrelenting killing machine, Stranger's Wrath opts for more calculated, non-lethal play, contributing variation.
But more importantly, your selection of ammunition adds the most satisfaction. Stranger can carry two different types of animate critters in the twin-barrels of his crossbow. Some like Chippunks draw out a single enemy, letting you thin out the herds. Other munitions like Fuzzles, operate like traps, digging their razer-sharp into antagonists. Zappflies are the one ammo type that doesn't need to be harvested, with a single creature providing a powerful electric charge that can zap opponents or even juice up mechanical devices like gates. Pleasingly, Stranger's Wrath extends a respectable amount of autonomy, allowing you to charge in or take it slow and stealthy. Most of your live ammo can be powered up as well, providing additional attack strategies.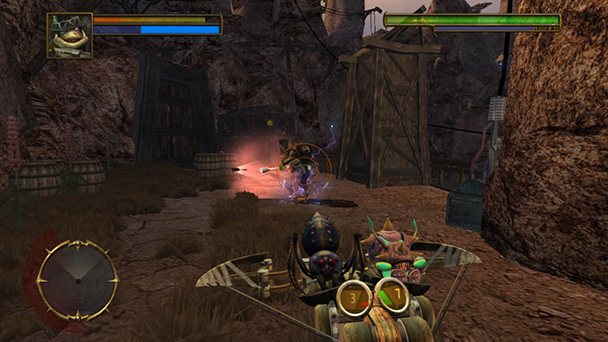 Shake it Off
Mercifully, Stranger is a rather resilient hunter. When foes whittle away at his health bar, a button press literally shakes off the damage. To prohibit the ability from being abused, healing is tied to a stamina gauge. It's a shame that the lead's navigation abilities aren't quite a proficient. Despite a button to move the perspective behind Stranger's back, Wrath's camera is a bit dawdling and tends to need persistent monitoring. Sometimes, it rejects your commands to look down when you're on lofty edges.
Another issue is the sporadic difficulty spike often caused by time-based challenges or uncompromising battle battles, especially if you're chasing after a live capture. While showdowns with the game's heavies are often excessively exhausting, at least they're interesting, with each foe having different abilities, weapons, and attack strategies. Like the Oddworld franchise at large, a wealth of thought went into the design of the game's ecosystem and characters, which helps overcome some of the residual clunk from the original game.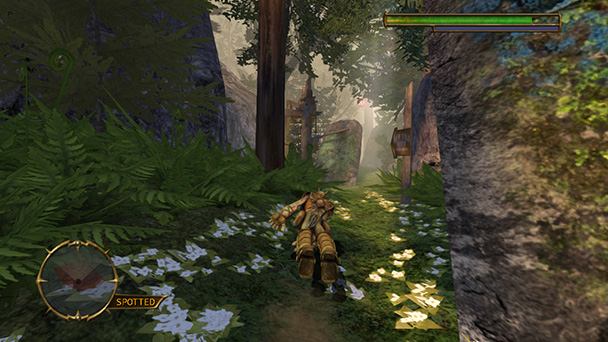 Conclusion
Although Oddworld: Stranger's Wrath HD is largely a linear adventure, the game extends a healthy amount of autonomy, between the different kinds of ammunition and the ability to capture or kill foes.  With a fairly fluid framerate (even in handheld mode) the title makes for an attractive and engaging experience. Except for a noncompliant camera, co-developer Just Add Water demonstrates that yesteryear's commercial disappoint can be turned into a contemporary triumph.
Oddworld: Stranger's Wrath HD was played on the
Switch with review code provided by the publisher. 
Oddworld: Stranger's Wrath HD

Platform:
Switch, previously on PlayStation 3, PC

Developer:
Oddworld Inhabitants, Just Add Water

Publisher:
Oddworld Inhabitants
Release date:
January 23rd, 2020

Price: 
$29.99 via Nintendo
eShop
Review Overview
Summary : Oddworld: Stranger's Wrath wasn't a success when it first launched. But HD ports like this one demonstrate the developer's imaginative ambitions, making the game feel far newer that its fifteen year age.