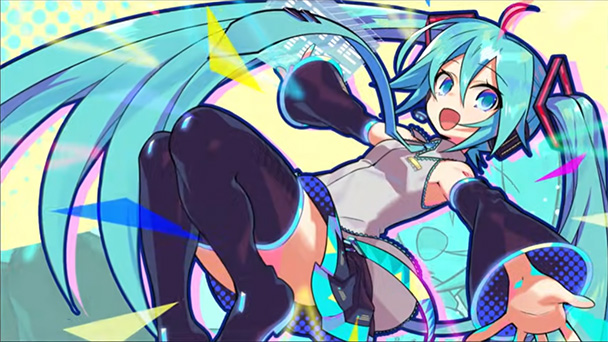 This week, Switch owners receive a collection of ports, with Astroneer, Eschatos, Nova-111, and Shadow Man arriving on the hybrid hardware. Conversely, Hatsune Miku Logic Paint S and Mary Skelter 2 make the jump away from Nintendo's platform, landing on Xbox and PC respectively.
Header: Hatsune Miku Logic Paint S, Xbox One
PlayStation 4
Battle Brothers (digital, $29.99)
Eternal Radiance (digital, $19.99)
Queeny Army (digital, $TBA)
Switch
Aery – Dreamscape (digital, $9.99)
Astroneer (digital, $29.99)
Dobo's Heroes (digital, $1.99)
Drowning Cross (digital, $0.99)
Duel Princess (digital, $24.99)
Eschatos (digital, $26.99)
Eternal Radiance (digital, $19.99)
Guild of Ascension (digital, $16.99)
Headland (digital, $19.99)
Hocus 2 (digital, $3.74)
Kansei: The Second Turn HD (digital, $7.99)
Kubi Adventures (digital, $2.99)
Labyrinth Legend (digital, $14.99)
Nova-111 (digital, $9.99)
Pinball Jam (digital, $24.99)
Pixel Game Maker Series Game Battle Tycoon (digital, $14.99)
Racing Classics Pro: Drag Race & Real Speed (digital, $6.99)
Shadow Man Remastered (digital, $19.99)
Sniper Time: The Shooting Range (digital, $4.90)
Top Bike: Racing & Moto Drag (digital, $4.99)
Vivid Knight (digital, $14.99)
Xbox One
Aery – Dreamscape (digital, $9.99)
Alina of the Arena (digital, $TBA)
Battle Brothers (digital, $29.99)
Dysmantle (digital, $17.99)
Hatsune Miku Logic Paint S (digital, $14.99)
Mushroom Wars 2 (digital, $19.99)
Nobody Saves the World (digital, $TBA)
Operation Zeta (digital, $9.99)
RPGolf Legends (digital, $29.99)
Spelunky 2 (digital, $19.99)
PC
Escape Dungeon 2 ($TBA)
Garden of the Sea (VR, $24.99)
God of War ($49.99)
Isekai Succubus ~My Genderbent Saga in Another World~ ($TBA)
Mary Skelter 2 ($29.74)
Museum of Mechanics: Lockpicking ($8.99)
Nobody Saves the World ($TBA)
Rescue Party: Live! ($9.99)
Supraland Six Inches Under ($TBA)
The Anacrusis ($23.99)
Xtreme Aces Racing ($12.74)
Rob's Pick: There's a chance that Isekai Succubus ~My Genderbent Saga in Another World~ isn't on your radar. I didn't know about the game's existence until two weeks ago. While it's hardly revolutionary, it's a competent dungeon crawl that contributes just enough tweaks to genre convention, like being able to 'drain' most enemy's health via a special attack or a combat phase where you can set support skills. Sure, the script isn't very remarkable, but there is a free R-18 patch if you want to increase the level of spiciness. But most importantly, the exploration is fun and the combat is nuanced.
Picross fans might be enthusiastic to see that Miku is making her Xbox debut with Hatsune Miku Logic Paint S. Maybe my perspective on things is skewed, but I find it almost unimaginable that a contemporary console would lack some kind of representation for the world's most beloved vocaloid. But alas, that's finally been remedied and you can enjoy some of the twin-tailed temptress' favorite tracks getting a bit of cognitive exercise.
While Eschatos isn't my favorite vertically scrolling shooter, I've gradually grown to appreciate Qute's 2011 effort. With large, cartoonish enemies and a searing soundtrack, it feels right out of the PSX era (alternatively, a bit like Nanostray for the DS). The action is built around two different offensive firing types and a limited number of power-ups in the game's Advanced Mode. But occasionally, simplicity is a virtue when it comes to STGs, allowing you to focus on the action rather than on strategy.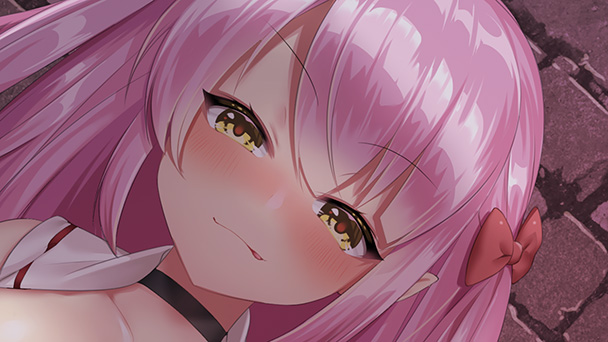 Ryan's Pick: After three plus years of being an avid gacha game fan and balancing three different games in the F2P realm currently, I can appreciate a fun stand-alone game that isn't necessarily tied to a play to win model. My pick this week does model some of the simple and fun mechanics for some of the games in this genre and should provide some lighthearted fun. The game I'm referring to, Duel Princess, reminds me very much of a gacha game with the way that this side scrolling tower defense game plays, along with the main hook of the game being the anime inspired art and its female cast.
The game does have an M rating for its ecchi moments, so that is also either a positive or negative point to consider before purchasing. The strategy portion of the game involves building the correct deck of characters to correctly counter the opposing team, so I am definitely curious to see how the game plays, especially since it does contain roguelike elements as well. There is also a pretty good cast of Japanese voice actresses in the game, so if you follow any seiyuu then please take a look. If Duel Princess isn't necessarily the type of game you are interested in, the other game I'm looking at is Alina of the Arena. This is a deckbuilding tactics game with roguelite features and the art immediately reminds me of ClaDun. It seems like it plays pretty fast for a tactics game, and I do like the fact that the arena grid is a hex pattern, which gives it a different feel from other games in the genre. Thematically it was by pure luck that both of these are deckbuilding games, but it is good to shake things up and play strategy games every once in a while.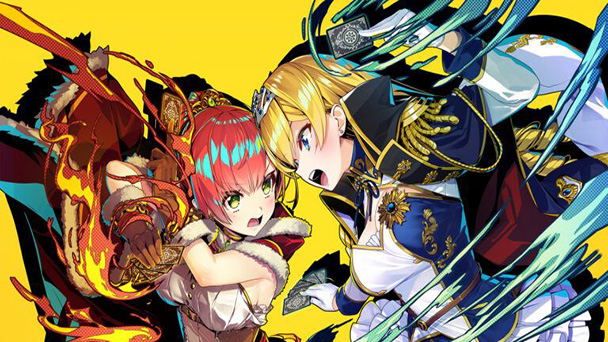 Matt S' pick (Editor, DigitallyDownloaded): I have a fun story to share regarding Shadow Man. When the game came out on Nintendo 64, many years ago, I picked up a copy, and was instantly fascinated by its dark, adult, and fascinating concept. Shifting between the real world (to fight serial killers) and the underworld with a hellish asylum to explore, very much tapped into my edgy sense of aesthetics back then, and so I played it obsessively for a couple of weeks.
There were a huge number of things to collect to make progress, and I can't even remember what they were now, other than that they were vaguely heart-shaped and red. I also can't remember the exact number that you needed to collect, but the point I'm getting at here is that there were dozens of them, and because it kept a tally, I had a vague idea how close I was getting to the end of the game. I had collected most of them, and I was about to make what (I assume) was a final drive into the game's asylum, where I would run into the end boss and… my memory card corrupted. Many, many hours of hard play lost in a genre that I wasn't really that familiar with, and so struggled through a bit, and it was all because the f#@%&@##& memory card died on me.
I moved on and never did try and finish the game again. I am genuinely excited for this remaster to land on Switch because, barring another memory failure, I finally have an excuse to see the end of this thing. I am going to have closure!