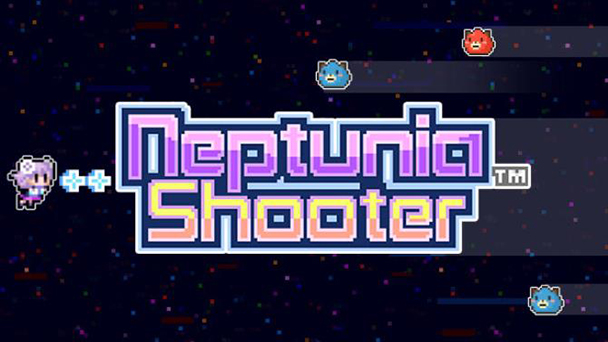 Occasionally, April Fool's gags become reality. Famously, that was the case with Street Fighter II's Sheng Long. Originally a mistranslation of in-game text, Electronic Gaming Monthly tricked readers into thinking it was an actual, unlockable character. After garnering a wealth of public attention, Capcom eventually turned the elusive combatant into a playable character, with Street Fighter IV's Gouken paying homage to the mythical personality.
With the release of Neptunia Shooter for the PC, Idea Factory International has also turned an April Fool's ruse into an actual, retro-style arcade game. Shorter and far simpler than the typical Neptunia spin-off, there's enough substance to ensure that franchise fans won't feel hoodwinked.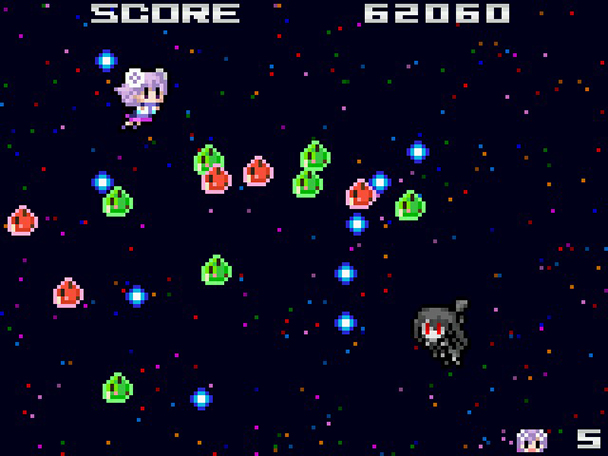 Idea Factory Plays Promise Keeper
Like most games from the eight-bit era, Neptunia Shooter is light on context. Instead, you'll head directly into the six-stage jaunt as Neptune. Drawing obvious inspiration from Gradius, the horizontally-scrolling playfield is soon invaded by processions of Dogoos. Given their simple attack pattern, Neptune's forward-firing shot easily dispatches foes. Naturally, you don't want their numbers to escalate, as each dogoo fires projectiles that can kill you with a single shot.
At the end of the stage, you'll encounter one of possessed comrades, with Compa, Iffy, and rest of the Hyperdimension Neptunia girls all making an appearance. Initially, they'll function as bosses, but offer much more challenge than their subordinates as they shift around the screen, releasing dozens of shots. But determine their attack pattern, nimbly evade their offenses, and you knock them out of their compromised mental state. After defeat, they'll join your squad, tag-teaming into battle with a push of the controller or keyboard.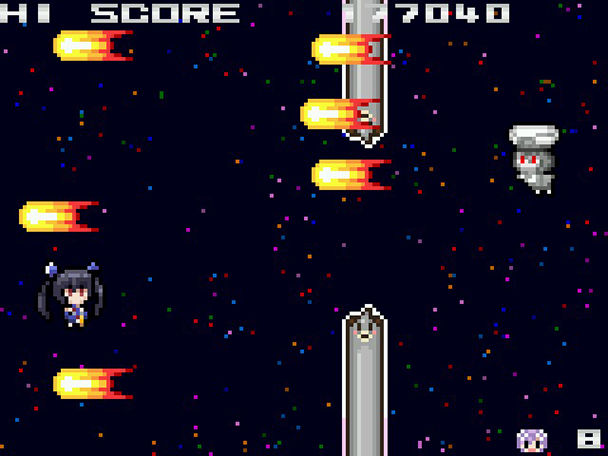 Turn Controllers into Exhausted Jelly
Pleasingly, each goddess brings her own weaponry to battle. Compa, seemingly coming off a pharmaceutical haze, tosses pills at foes that fall in an arcing trajectory, sort of like the Vic Viper's missiles. Survive and Iffy comes aboard, extending the ability to fire behind you. Pleasingly, each successive stage goads players into using the abilities of each girl, with opponent attack patterns that motivate shifting between each girl. Success depends not just on-screen position, but also using the best weaponry to thin out foes in each region.
For hardcore Hyperneptuniasts, there's a couple of missed opportunities that might disappoint. While the revolving weaponry brings variety, there's a notable lack of power-ups present. Ideally, this could have pushed the girls into HDD form, an element that's conspicuously missing from the game. Given the reasonable five-dollar purchase price, the game's brevity is forgivable. Although it's possible to complete the game in twenty minutes, leaderboards help to motivate multiple playthroughs.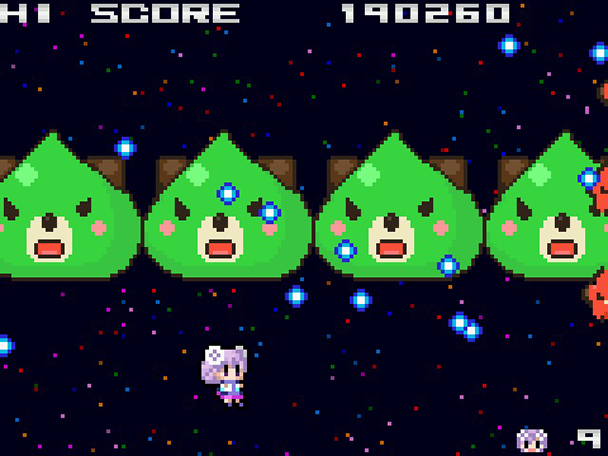 Maximus Dogoous
Although Neptunia Shooter probably isn't robust enough to appeal to general STG enthusiasts, Neptuniacs will likely be charmed by this enjoyable off-shoot. Nep and the girl's inaugural entry into the shoot 'em genre is definitely solid. if you're a fan of Compile Heart's series, it will probably leave you longing for a sequel. Let's hope that a follow-up isn't announced on April 1st.
Neptunia Shooter was played on the PC with review code provided by the publisher.
Review Overview
Summary : Paying homage to the kinds of games that appeared on consoles older than the goddesses (Grandma Famicom, is that you?), Neptunia Shooter is a short but sweet retro-shooter.