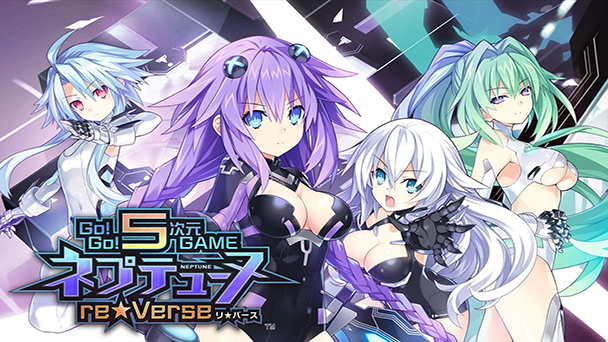 Neptunia ReVerse represents a decade of improvement to the inaugural franchise entry. While it might not be the graphical powerhouse that justifies the expense of your new console, being able to outfit and organize your own adventuring parties is an undeniable delight. Plus, there's fishing…
Neptunia ReVerse
Platform:
PlayStation 5
Developer:
Idea Factory, Compile Heart, Felistella
Publisher:
Idea Factory International
Release date:
June 8th, 2021 (North America), June 11, 2021 (Europe)
Price:
$49.99
Availability:
Physically via major retailers and the
IFI Online Store
, digitally via PlayStation Store
Fan service is generally regarded as lascivious-minded pandering, whether through a playful peek at pantsu or a bit of racy repartee. 2011's Hyperdimension Neptunia certainly proved those types of indulgences, with suggestive dialog offered by its jiggling cast of characters. But the title also provided another type of contenting treat: its plot was a fantastical allegory centering on the seventh-generation console war. Filled with a steady stream of industry jokes and references to otaku-culture, Neptunia persistently tried to please its audience. Unfortunately, a number of mechanical issues prohibited players from becoming invested in its impish aspirations.
One of the chief problems was found in the game's inconsistent graphical delivery. While character portraits demonstrated the quality of a top-tier visual novel, as soon as lead character Neptune stepped onto a stage map, the title's framerate would sputter to a distressing cadence. But Hyperdimension Neptunia's problems weren't just external. A design decision that transferred control of crucial party management tasks to AI members proved to be incredibly frustrating. Still, many tolerated these transgressions based on the creativity of the main premise.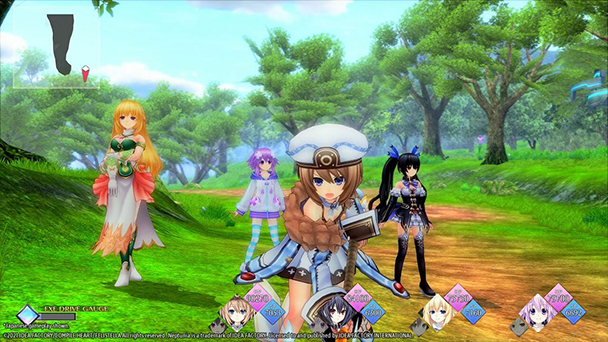 Survival of the Neppest
But over the course of eleven years, Hyperdimension Neptunia evolved, first with Re;Birth 1 for the PS Vita and Windows, which added plotline as well as systems from subsequent franchise entries. Then there was Re;Birth1 Plus, which contributed additional improvements for a Japan-only PlayStation 4 title. Now, Neptunia ReVerse is here, with the fifth mainline iteration arriving on the PlayStation 5.
The aim, unsurprisingly, is making this the definitive version. Idea Factory has taken the foundations of Re;Birth 1 and adding a decades worth of tweaks. From menu designs to combat combos, the development team have given Neptunia a comprehensive overhaul, rethinking and reworking a multitude of components. Sure, you'll still need to do a bit of grinding from time to time and bosses may overwhelm if you don't play prudently. But many of the game's more vexing bits have been improved, with traits like four member parties and CPU transformations that feel rightfully powerful.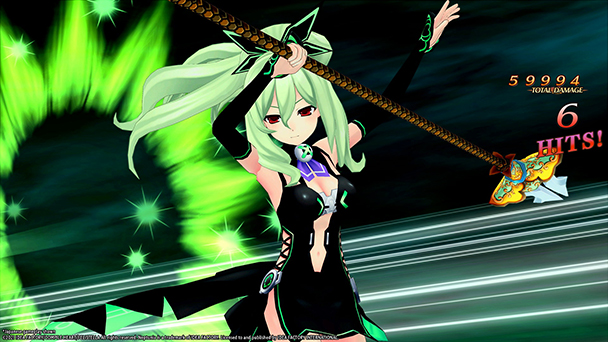 The Water is Now Ray-Traced, but Panty Textures Remain Untouched
Additionally, the game's framerate was enhanced, with ReVerse delivering steady 60FPS output, and now the game even flaunts a bit of ray-tracing. But look a bit deeper and you'll find evidence of the original iteration in low-resolution cut-scenes and environmental textures that are at least a generation old.
But instead of inspecting the visual upgrades, ReVerse is notable for improving the series' most distinguished asset: it's characters. Opt for Arranged Mode and you'll be privy to the roster of over 20 personalities from the start of the game. Each can be outfitted in the DLC costumes that are bundled into ReVerse, allowing for a team of maids, one long swimsuit episode, or an array of other combinations. If you're a fan of JRPGs, you'll undoubtedly enjoy characters and weapons that reference Nihon Falcom, Nippon Ichi Software, MarvelousAQL, and MAGES. Making them available throughout the game breaks the narrative and upsets the sense of reward, so make sure you've played through the Original storyline before tackling Arranged Mode.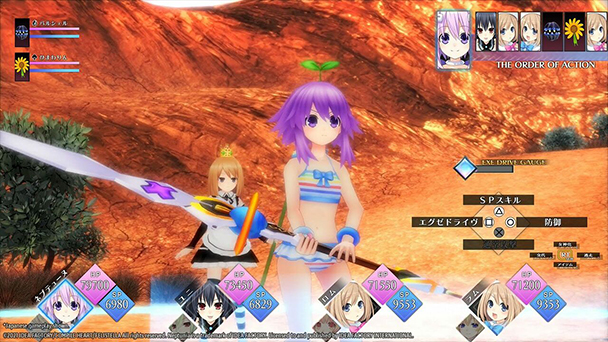 Return to Gameindustri
Largely, ReVerse's narrative hits the same major plotlines as the inaugural game, although a few interesting, alternate routes are chosen. A opening sequence Re;Introduces players to Neptunia, the goddess of Planeptune, a territory which symbolizes SEGA's unreleased Genesis/32X hybrid console. After a conflict knocks the dainty deity unconscious, Nep-Nep finds herself in the home of Compa- a budding nurse as well as signifier of Hyperdimension Neptunia creator, Compile Heart. The subsequent storyline sends Nep Nep, along with a swelling ensemble of other secondary characters through the four continents of Gameindustri. As each of these realms represents a different console, the plotline helps to introduces players to the figurative console wars which serve as a reoccurring motif for the series.
Make your way through the enhanced campaign and you might notice the evolution of Neptunia. Originally, the inaugural game garnered attention with the novelty of its premise rather than the quality of its role-playing. But now, ReVerse feels like a contemporary JRPG crafted from an experienced team rather than a plucky upstart cobbled together on a shoestring budget. The past decade has allowed for a wealth retrospection and now systems like elemental attacks and powerful weapons that played a role in the last few hours of the game feel realized.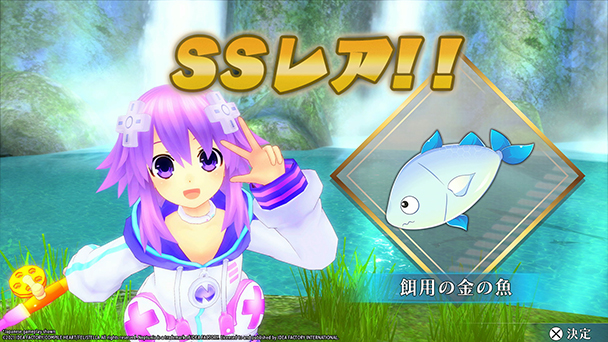 Angling for Lore
ReVerse's new fishing mini-game offers another opportunity to demonstrate the haptic abilities of the DualSense controller. While I'm still not completely sold on the functionality, Idea Factory put a notable amount of depth into this side diversion. On top of landing a fish, you might up equipment, or even pull up a tome that has dialog from the original Neptunia, which offers a pleasing nod to the series' history. Of course, there's also the possible of pulling up a monster, mixing a bit of risk amongst the rewards.
Remakes can often feel like cash grabs, applying a fresh coat of paint over a corroded frame. Pleasingly, Neptunia ReVerse bucks that trend by offering an experience that not only adeptly transports the game onto now-gen hardware but makes a myriad of improvements in the process. ReVerse plays, looks, and feels markedly better than its predecessor, in the process suggesting that Idea Factory and Compile Heart have become role-playing royalty.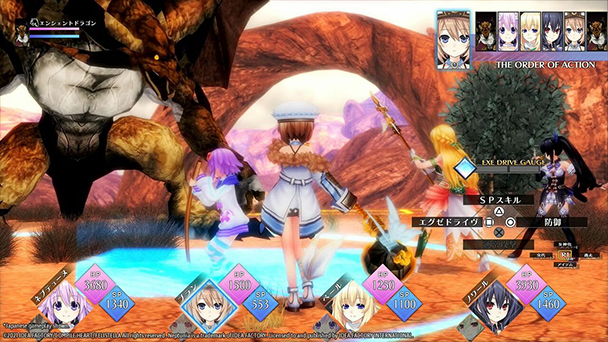 Neptunia ReVerse was played on PlayStation 5
with review code provided by the publisher. 
Review Overview
Summary : After a succession to reissues and remakes, it might seem that Hyperdimension Neptunia doesn't need another iteration and that the mainline series need to move forward. But collectively, Neptunia ReVerse's improvements and additions contribute to a gratifying role-playing experience. If you're looking for a series inroad, start in ReVerse.