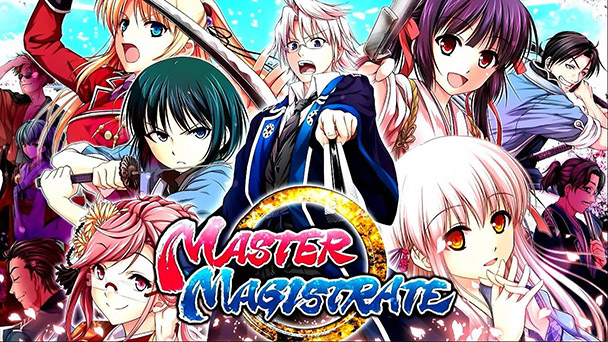 If the idea of Ace Attorney shifted to Feudal-era Japan sounds attractive, Master Magistrate is poised to charm. While some of motives push at the limits of plausibility, there's are a few strands of poignancy here. Plus, there's a chapter filled with fan-service ready awaiting investigation.   
Master Magistrate
Platform:
PC
Developer:
IRODORI, ShiraVN
Publisher:
HOBIBOX
Release date:
June 12th, 2020
Price:
$29.99 via digital download
Availability:
Steam
Naturally, uncertainty can arise when you're appointed to a new position. And that's the case for Shimei Ooka, the silent protagonist of Master Magistrate (aka Ouka Sabaki), a visual mystery novel from IRODORI. He's a new arrival in Oukacho, a feudal-era town where cherry blossoms perpetually bloom. But since his father served in the same position for years, he faced with a lofty reputation to live up to.
After a brief foreshadows of murderous events to come, Master Magistrate settles into quaintness. Save for the killings to come, the novel's faux Bakumatsu-era context offers some striking backdrops, from tatami-lined and wood-paneled interiors to the Magistrate's own headquarters that convey municipal stateliness. Nicely, Ooka isn't the nonspecific lead character of most visual novels. He's cool-headed and rational. Following a brief bout of self-doubt, it's clear his abilities will allow him to excel as the town's administrator of justice.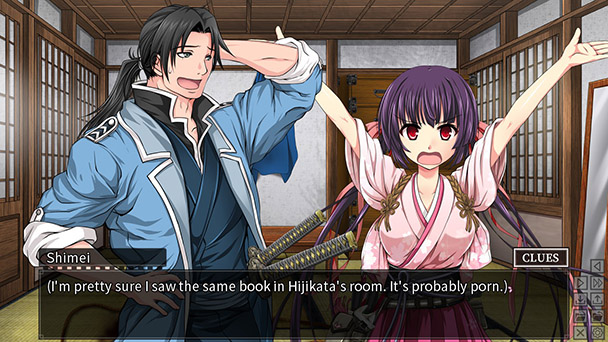 Tomboy Tomodachi
Likewise, his enduring relationship with childhood friends Rimu Hiraga and ToshIkaze Hijikata is endearing. Sure, the 'lifelong acquittances' might seem like a cliched method of pulling on the heartstrings. But the depiction of lifelong loyalty and instances of character growth elevate Magistrate. Hiraga is a persistent tinkerer and occasional muse, providing a clue or two when Ooka's investigations come to a standstill. Hijikata is more than just a mere member of the shinsengumi. Ooka and Hiraga have watched him mature, and if feels gratifying to hear about a devoted character finding their calling, which is what we get to see happen to Ooka.
Wisely, Master Magistrate doesn't overburden its cast with too many characters. There are murder mysteries and a few overarching conspiracies, needing a troupe of possible suspects and their accusers. But the novel resists overcomplication. But that said, in at least half of the game's four chapters, motivations are quite contrived. There's little sense of Agatha Christie-like satisfaction at the creativity and sophistication of each criminal act. At least a few times, Magistrate's incredulousness pulled me right out of the plotline.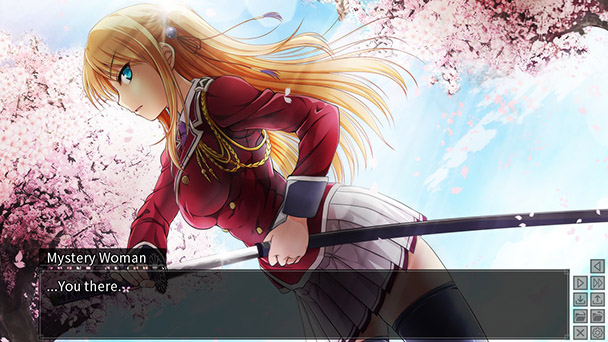 Putting the H in Historical-Mystery Game
But there is redemption in the storyline. One character was perpetually detached, and conversations felt strained. But their aloofness was shattered by an unexpected event. Without spoiling anything, Master Magistrate has a few other surprises in store. Fortunately, these events and reveals are more believable than some of the suspect motives. And then there's the game's epilogue, which shirks seriousness and a largely liner trek (there's one branching decision) for some branching, 18+ fan-service. Pleasingly, this method allows the mystery solving to remain uninterrupted, but still rewarding players with 22 H-scenes and 81 new CGs after the installation of a free patch.
Unlike many visual novels that take their time to establish context, Master Magistrate doesn't dawdle. After a half-hour of straightforward exposition, you'll delve right into your inaugural case, which helps introduce you to the novel's investigation and trial process. Here, you'll be able to freely move to different locations, examine the crime scene for clues, and interview people via pre-determined topics. Master Magistrate does an adept job of prodding players along while ensuring they won't reach an impasse. During trials you'll publicly question suspects, hoping to find inconsistency in their testimony. Whereas you can freely review locations, items, and people during the investigation process, no such option exists during the trial, contributing a gratifying sense of urgency to the proceedings. Another interesting element is the development of arguments between testifiers, prompting players to use information or evidence.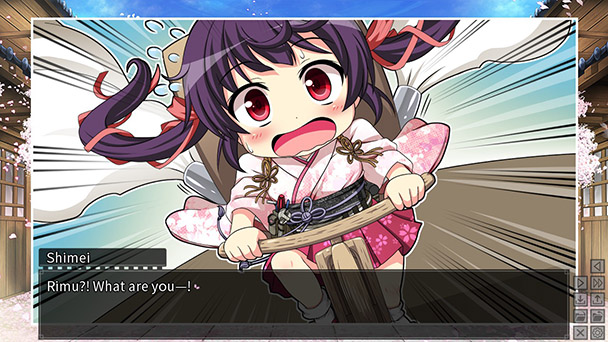 Great Looks, Remarkable Sounds
From Oukacho's stunning, sakura-line streets to chibi-fied character art when emotions surge, is filled with 900p-quality visual delight. Character art and CGs are especially well done, occasionally flaunting monochromatic manga-style scenes for intensity. While the un-patched version occasionally flirts with panty shots, viscera isn't lurid. Sonically, Magistrate boosts 40+ tracks of original music. While some of it is undoubtedly delightful, adding a period feel, there's a wealth of repetition across the novel's estimated 30-hour trek. ShiraVN's localization is largely faultless, as well.
Save for several incredulous motivations for murder, Master Magistrate is a wholly enjoyable trek. Although the game's visual novel-style characterization and exposition would have stood on it own, the addition of interactive investigations truly elevates the experience. Hopefully, we'll see more from Shimei and the Shinsengumi from this promising upstart.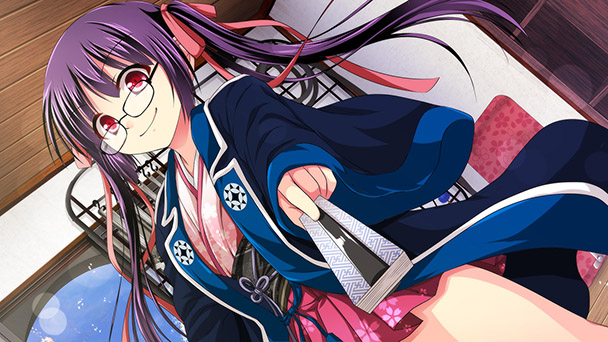 Master Magistrate was played on PC with review code provided by the publisher
Review Overview
Summary : Kinetic novels often offer the aesthetics but lack the interaction players desire. Master Magistrate's incorporation of evidence gathering and trials help to remedy this, adding Phoenix Wright-style proceedings to picturesque settings and exquisite character art.