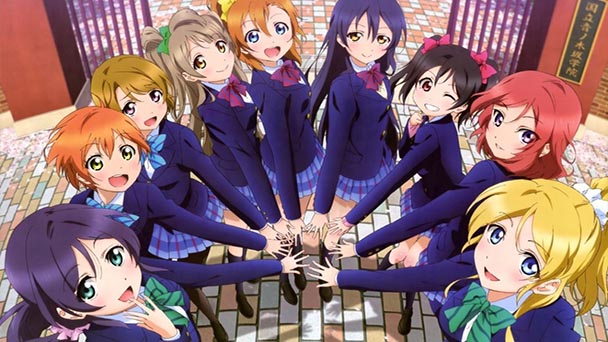 Anime centered around pop idolatry is hardly novel, with series such as AKB0048, Aikatsu!, Show by Rock!! and The Idolm@ster, each extending their own portrayal of the lives of teenaged songstresses. But with the exceptional of the latter, few efforts deliver the effervescent energy, heart-melting warmth, and wholesome charm of Sunrise Studio's Love Live! School Idol Project. It's first season depicted the academically indifferent Honoka Kōsaka finding her muse/μ's, as she her tenacious attitude toward song and dance helped to assemble a nonet of like-minded girls who would go on to enter Japan's prestigious Love Live! competition.
What helped the inaugural season set itself apart from its contemporaries was a noble impetus. Where most animated idol groups are content with chasing popularity, Honoka and the rest of the μ's strove to preserve tradition, using performance as a platform to save the once prestigious Otonokizaka Academy. Smartly, season two's motivation is nearly as selfless. With three of the third-year students leaving, this time the girls aspire to make one final, definitive experience, before the inevitability and pressures of adulthood commences.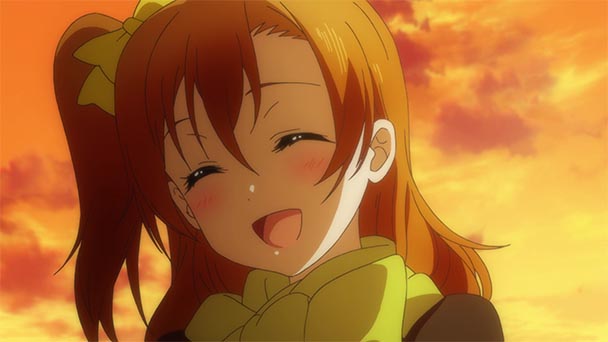 While it's a simple set-up, both Sakurako Kimino's manga and Jukki Hanada's adaptation effectively pull poignancy from the story arc. The looming inevitability of separation receives frequent reference, as does the girls' efforts to make lasting memories. When a posterboard filled with inspirational messages from mu's members receives a protracted pan in the second episode, it's clear that the series' creatives know how to wring sentiment from the audience. But the anime is rarely mawkish or overly manipulative. Instead it succeeds by building a cast of nine likable girls, cultivating tension as we all hope the μ's will realize their ambitions.
A conventional approach would devotes screen-time to every arduous step on the lengthy trek toward the Love Live! competition. And while the second season never allows to neglect the myriad of tasks and obstacles involved, it also doesn't ignore the merits of playfulness. One episode has the girls brainstorming at Maki's parent's rural cabin, while another offers a requisite break at the beach. Elsewhere, Umi creates a diet regimen, when Honoka and Hanayo have difficultly racing their way up the steps of a local temple. Collectively, these digressions allow for both a bit of additional character development as well as amusement. But gradually, the challenge between the mu's and the perpetually proficient A-RISE draws to the forefront, with the latter demonstrating a heartening amount of respect for rivals. A lesser work would have rendered A-RISE as arrogant competitors, extracting contrived tension in the process.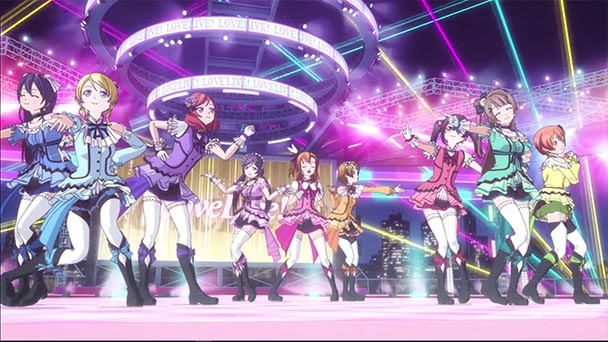 Anime is often chided for its reliance on fantasy, whether it's the involuntary attraction exhibited harem members or it's impossibly picturesque settings. Certainly, the second season of Love Live! presents an idealistic world view, with nary a critical contemplation of the pop idol machine. But taken as escapism, Love Live! is near flawless, and triumphs as an ode to youthful ambition. If you are seeking something more insightful, the second season still reigns as a potent motivational tool. Honoka and the girls dogged determination feels infectious, and it's likely you'll walk away from an episode eager to conquer your next goal.
Although the comical situations that severe as narrative conflict might not resonate with our own often unsympathetic reality, many will enjoy Love Live!'s ambitions for authenticity. With Otonokizaka Academy just outside Akihabara, Electric Town is a reoccurring backdrop for recreation. Those that have traveled there will undoubtedly recognize a number of locations, all meticulously rendered and spatially spot-on. Likewise, depictions of local temples edge on verisimilitude, with the series' artists able to capture the magnificence and reassuring sense of perseverance. Fortunately, this attention to detail applies to the foreground as well, with each character conveying a range of emotion. Nicely, the impossibly smooth computer-generated dance sequences have been tempered, with elaborate numbers that feel more organic.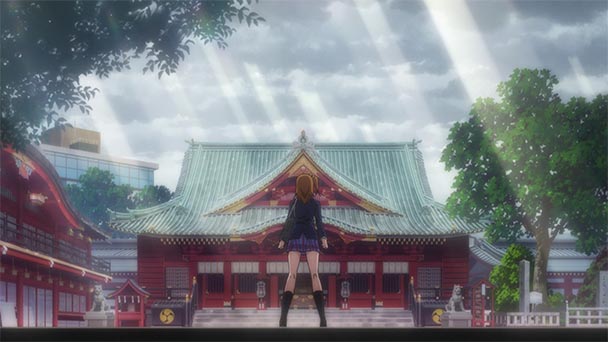 Any series rooted in musical performance should have a number of infectious melodies. Much like the first season, Love Live! unequivocally delivers, from the spirited opening theme, "Sorewa Bokutachi-no Kiseki" (That's Our Miracle) to mid-tempo numbers like "Love Wing Bell" and "Snow Halation" there no shortage of harmonious. For NIS America's standard edition release, an English dub tracks supplements the Japanese subtitled track. Obviously, it's not easy to keep the syllabic tempo of songs while retaining meaning, but the publisher should be commended for their efforts. Expectedly, the video transfer is flawless, extending immaculate 1080p delivery across the two Blu-ray, thirteen episode season.
Exuberant and thoroughly entertaining, the second installment of Love Live! retains all the commendable qualities of the initial season. Highlighted by a cast of nine loveable characters and a script that's poised to produce a procession of laughs as well as the occasional tear, Love Live! is competent enough to amuse the viewer indifferent toward pop idols. When a work shows that kind of transcendence, you know it's something special.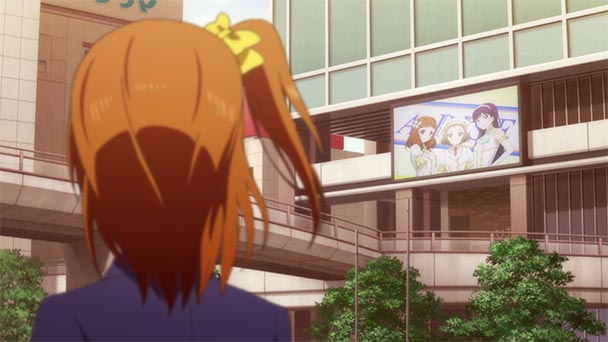 Love Live! School Idol Project Season Two can be purchased here, streamed on Crunchyroll or Hulu