We tackle rudimentary hex-based strategy across the Braveland compilation before sending a heap of trash blocks to rivals in Treasure Stack, as we look at two recent indie releases for the Nintendo Switch.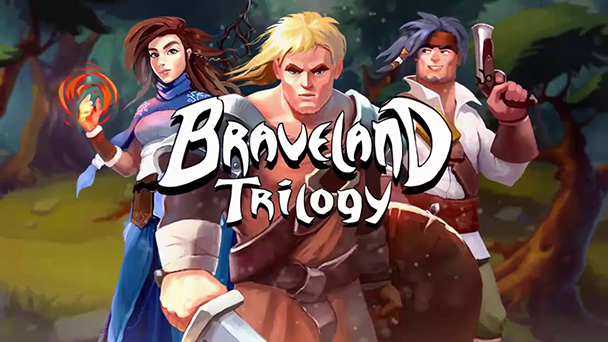 Across the last five years, Russian-based Tortuga Team has brought approachable, turn-based combat onto mobile devices and PCs with the Braveland series. Each of the three franchise entries followed a straightforward route, guiding players across a board game-like path. A node on the map would either provide a bite-sized dose of exposition or toss players onto a hexed battlefield occupied by enemies. Your character, (a Warrior, Wizard, or Pirate across the games) gradually grew from a humble combatant to a formidable force, cultivating an army in the process. Although each game provided a simple character arc and a condensed playtime, it still provided some of the gratification of a role-playing experience.
With Braveland Trilogy, the developers have bundled the trio of titles into a single Switch download. Jump past the main menu, and the game will prod you to play the games in order of release. Of course, the choice is yours to challenge the suggestion. There's no narrative overlap and each title will impart the fundamentals of play. So, begin wherever you please since the additional mechanics found in Braveland: Wizard and Braveland: Pirates don't radically upend the formula.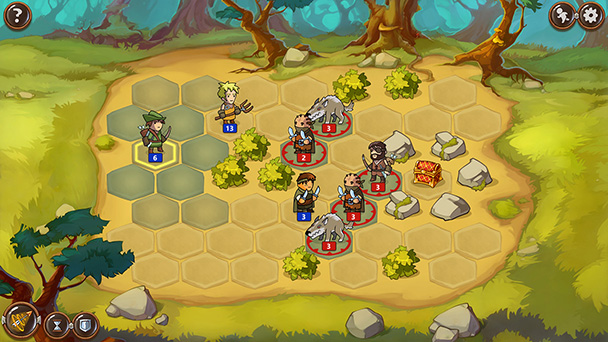 Regardless of your point of entry, the turn-based battles across the Braveland games will likely draw comparison to the Might & Magic Heroes games. Here, you'll take turn positioning your units, before issuing them to attack with either a melee or ranged strike. Different character types are signified by different icons, while the power of each unit is indicated by a number. Success is rather simple, and by amassing large units, buying new equipment, and acquiring new abilities you'll undoubtedly conquer each battlefield.
That said, careless players can expect a few casualties during combat. Fortunately, each title in the Braveland Trilogy allows you to revive fallen units with the currency earned across each skirmish. While this means that the compilations Easy and Normal difficulties won't be too taxing, you can definitely reach a quagmire on the Hard setting. In Pirates, your character, Jim, takes to the battlefield rather than directing from the sidelines. If he should falter, you'll appreciate that his demise doesn't end the game, but you will have to pay to bring him back from the depths.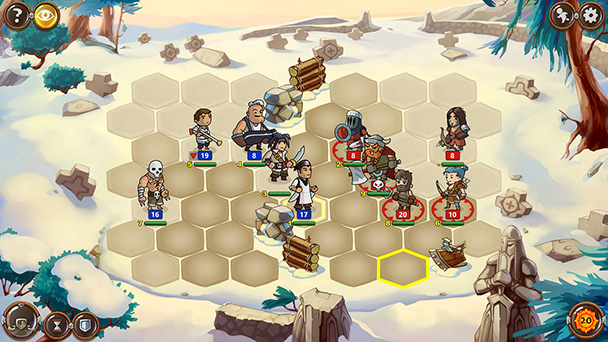 Recommended For: Those who appreciate straightforward strategy without worrying about intricacy.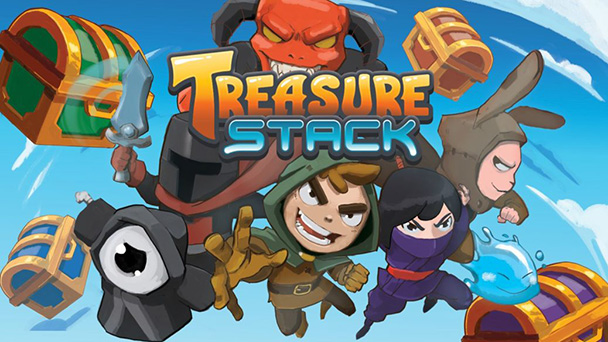 While Tetris and Puyo Puyo have inspired countless clones, 1994's Wario Woods hasn't been as fortunate. Unlike most puzzlers where players direct the fall of puzzle pieces, Toad served as your on-screen surrogate. Lifting monsters and bombs, the humble resident of the Mushroom Kingdom, toiled to remove successions of same-colored objects. In execution, it was more than just a simple deviation from formula, and Toad's ability to shift elements around endowed Woods with distinction.
Recent Switch release Treasure Stack aims to resuscitate the classic puzzler's appeal. Here, players take control of a grappling hook-wielding character, positioning treasure chests and keys in accordance to Match-3 formula. Beyond the using to tool to arrange pieces, the game drops a generous number of items like anvils to help clear up the rapidly ground mound of debris. Unsurprisingly, that's offset by the sporadic 'block dump' intended to ratchet up the intensity.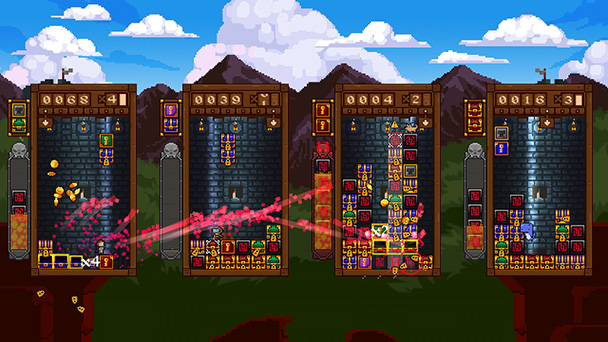 Accommodating up to a quartet of local players, Treasure Stack finds a spirited groove, as discarded pieces become complications sent raining down on your opponents block pile. For those with an online pass, internet-based play is almost as electrifying, if you can get past the intermittent long wait time for matchmaking. Like many indie efforts on the Switch, the online community seems diminutive. Hopefully, a price drop might encourage puzzle fans to give the title a try.
Sadly, Treasure Stack falls short when it comes to single-player content. Expect basic matches that unlock new characters and skins for your grappling hook in lieu of any kind of focused campaign. While playing against a variety of AI-controlled characters would have been a respectable addition, even this is missing. Instead, the Switch's screen space is squandered with a single playfield, whereas multiplayer games can support up to four stacks. As such, those approaching Treasure Stack for solidary enjoyment are advised to seek their puzzling enjoyment elsewhere.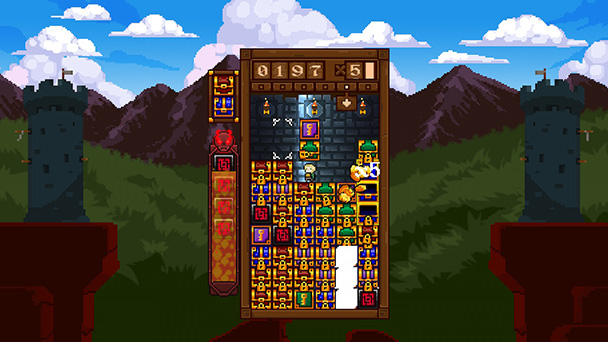 Recommended for: Players who have an assortment of controllers to support local competitions or at least an online pass.