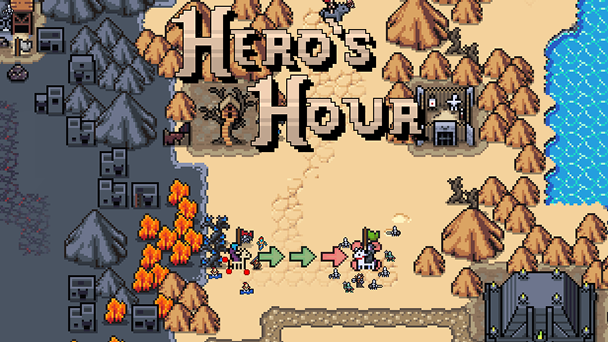 Ubisoft let the Heroes of Might and Magic franchise tumble into obscurity. Fortunately, Copenhagen-based Benjamin Hauer revisits turn-based, map-roaming conquering, adding real-time battles, and a heap of chaos into the proceedings.
Hero's Hour
Platform:
PC
Developer:
Benjamin "ThingOnItsOwn" Hauer
Publisher:
Goblinz Publishing, Maple Whispering Limited
Release date:
March 1st, 2022
Price:
$17.99, $16.19 launch discount price
Availability:
Steam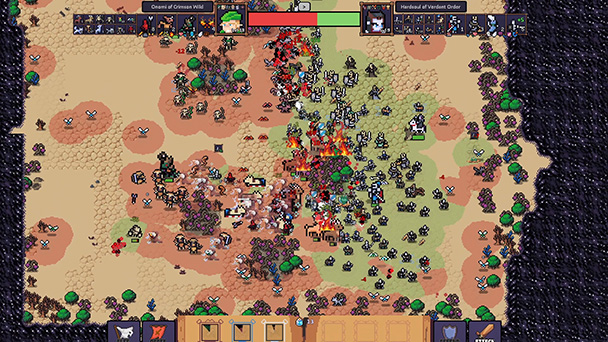 An appreciation for uncertainty is almost a necessity when venturing into Hero's Hour. Initially, the tutorial makes the game seem relatively straightforward. Across a turn-based interface, the hero explores a procedurally-generated map, capturing resource facilities and confronting weaker adversaries. But as your kingdom matures, longevity hinges on preparing for unpredictability.
In an abstract way, Hero's Hour resembles a turn-based Katamari Damacy, as your hero rolls over a succession of neutral or adversary-controlled facilities. Each acquisition makes your kingdom larger and stronger. Unsurprisingly, a more substantial empire is better suited to attack weaker opponents. And like Keita Takahashi's magnum opus, there's a ton of curious little entities that add variety to the journey. Even all the pixelated unit types, which range from cavaliers to mythical creatures, resemble the hodgepodge of items found in Katamari's suburbia.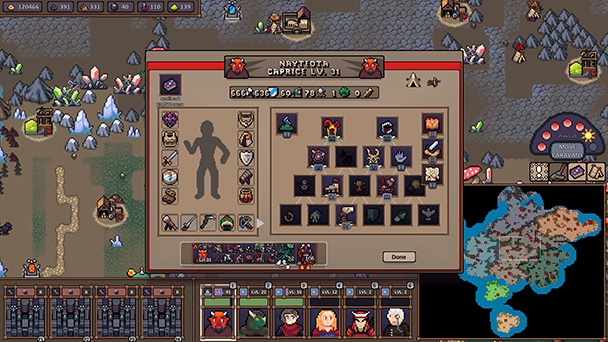 Balance and Options
When you branch out on your own, you're able to select from eleven different factions, five map sizes, optional two-player hotseat play, and no less than 26 other adjustable options. When selecting a unit type, you'll get to preview the game's tech tree. Here, you'll find that the knight-like Order has access to adept archers and healing powers. Decay, the resident undead team, can use a pyromancy spell or recruit skeletons to join their ranks. Sure, there's a bit of overlapping abilities across the factions, but there's enough distinction to ensure you're still encounter the occasional surprise on your thirtieth replay (which as the title implies, can be completed in an hour).
Play is scheduled on simulated weeklong turns, with heroes able to order the construction of a new building week. Here, ambitious-minded players will attempt to secure the resource depots that will supply enough materials to assemble additional facilities. Even the ones that don't provide weekly supplies of gold or wood will offer one-time randomized perks, such as additional armor, gold, or crystals. Much of these will feed into your war efforts.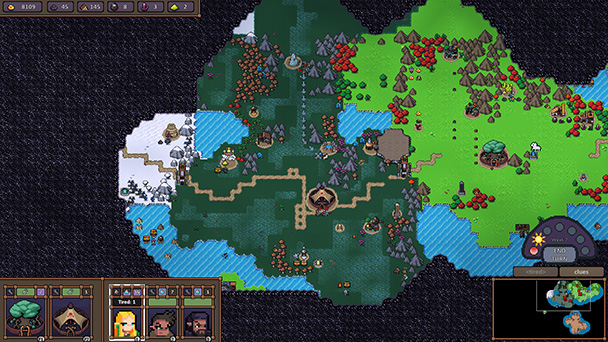 Battlegrounds Awash in Disorder
Routinely, enemies guard resources, prohibiting easy overthrows. Mercifully, Hero's Hour predicts your chances of overcoming an opponent. You should probably heed the game's advice since any adversary that's ranked more than challenging has a good chance at defeating you. It's here that the game shows its biggest departure from Heroes of Might and Magic by offering fastmoving real-time battles. Often, outcomes are decided in a minute or two.
Largely, Hero's Hour takes a hard-off approach. You can position battalions before combat starts and drag them around a bit during conflict. But neither of these measures make much of a difference. Instead, the one significant managerial decision hinges on using mana to cast spells. From summoning a horde of specialized units, buffing your existing regiments, healing, or targeting area-of-effect assaults, there are a multitude of ways to shift the tide of odds in your favor. But don't expect your magic to work miracles. Mostly, success comes from taking controlled risks and the proper allocation of armies, rather than any kind of mid-battle strategizing. Before long, armies can grow so large that it can difficult reading the battlefield, and it far easier just to observe a meter to see if you're winning.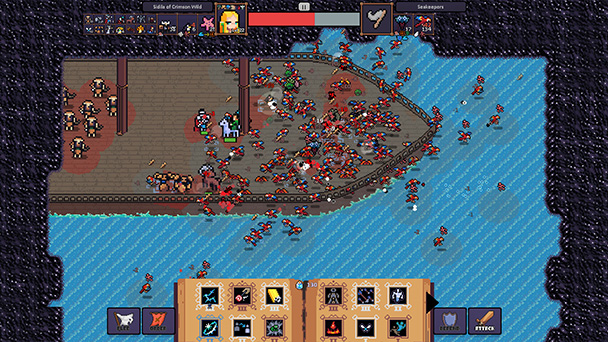 Defense is the Best Late-Game Offense
But triumph can be short-lived. Play Hero's Hour on the easier difficulties and the wandering enemy heroes habitually don't start a fight with provocation. But sporadically, they will sniff out a vulnerable resource facility or attempt to overthrow your kingdom, resulting in a tense siege battle. Yes, defeat can come quickly for the ill-prepared and it will take several games until you learn how to maintain a solid defense. But until that knowledge is gained, expect a bit of frustration. For a while I didn't know why rival heroes were respawning. It turned out you had to defeat them at a town.
While there is a tutorial, discovering many of the title's nuances go explained. Much of that is intentional. Hauer wants players to uncover the units that turn defeated units in gold or set fire to opponents on their own. There's a gratifying sense of discovery that permeates the first 20 or so hours with the game, as you encounter intricacies and quirks across the game's units, items, spells, and rewards. While the user interface is functional, it has a number of idiosyncrasies that can cause frustration.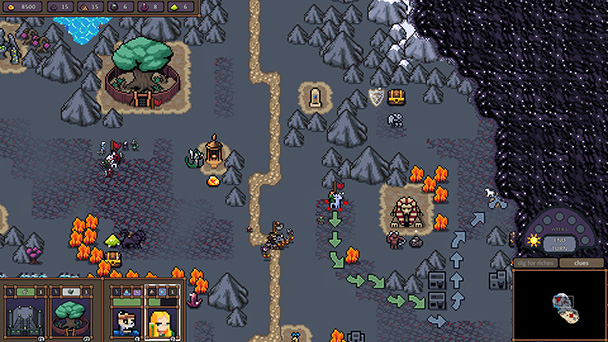 Conclusion
Despite its imperfections and AI that doesn't allow for any dawdling on higher difficulty levels, Hero's Hour can be fun. Sure, the game muddle of units, spells, and items might not appeal to those who appreciate fastidiously structured, story-driven play. But those who enjoy dealing with uncertainty and relish confronting the whims of randomness might want to spend some time with Hero's Hour.
Hero's Hour was played on PC with
review code provided by the publisher. 
Review Overview
Summary : From chaotic, real-time clashes with dozens of tiny sprites to a multitude of distinctive factions, a flood of fiddly parts ensure that Hero's Hour is filled with unpredictability.