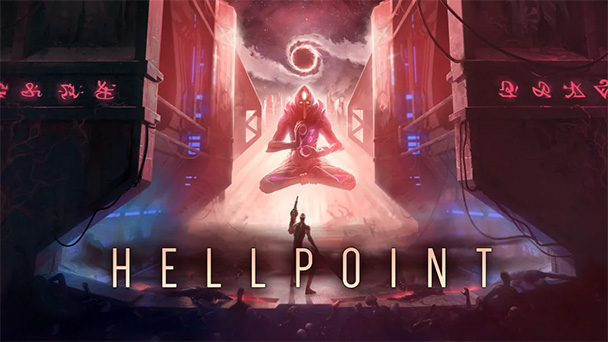 Hellpoint's antagonism is persistent. Not only will the game's cosmic creatures and substantial bosses cause you stress, but the game's oblique nature is likely to produce additional pressure.
Hellpoint


Platform:
Switch, previously on PlayStation 4, PC
Developer:
Cradle Games

Publisher:
tinyBuild
Release date:
February 25th, 2021
Price:
$34.99 via
Nintendo eShop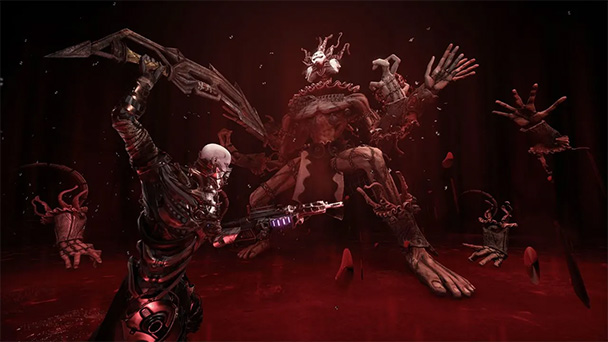 The battle royale genre might be prevalent, but there's a scant number of titles that exhibit enough distinction and polish to truly recommend. Largely, that's the same with three-dimensional Souls-likes. Although there are some indispensable experiences, there's also a lot of unexceptional fodder.
Set aboard a derelict, labyrinthine space craft, the recent Switch release of Hellpoint initially appears to be one of those remarkable offerings. There are some promising Dead Space-like moments as you slink down inhospitable hallways and the shrieks of defeated foes linger in your imagination. But gradually the game's reliance on formula as well as a middling execution makes for a mildly disappointing trek.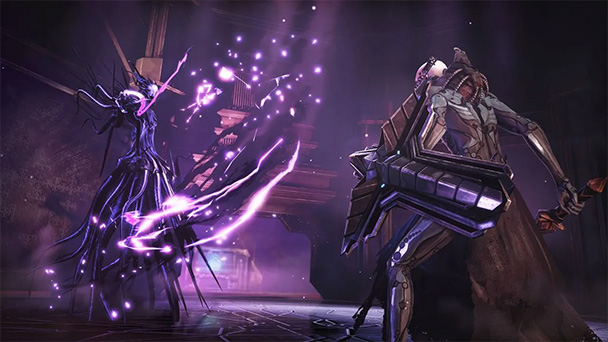 Wake Me Up Inside (Can't Wake up)
But that's not to say Hellpoint lacks creative ideas. You'll play as a clone who is roused from cryo-sleep by one of the Irid Novo's artificial intelligence systems. With little indication of human life and a mounting evidence of conflict and interstellar rifts, you are burdened with collecting data around the enormous vessel. While there are monsters that look like severed hands and humorous bosses that can one-hit you into oblivion, the Irid Novo might just be the game's most fascinating character.
The ship is convincingly designed with boarding bays, lofty access passages, and the kind of intricate underbelly that's customary when science fiction and horror intersect. Naturally, disorientation plays a crucial role, and Hellpoint's lack of any kind of mapping and sporadic requirement for access keys will have you scouring the ship. The presence of circuitous paths, branches, and sporadic dead ends nearly guarantee you'll get lost.
Exposition is manly handled through interactions with computer terminals and books, endowing the game with a sense of foreboding isolation. While keeping the exposition light helps maintain a quick pace and a sense of intrigue, those seeking an engaging plotline might be taken back by the ambiguity of the storyline. Reveals eventually arrive, but Hellpoint prefers to maintain a shroud of mystery.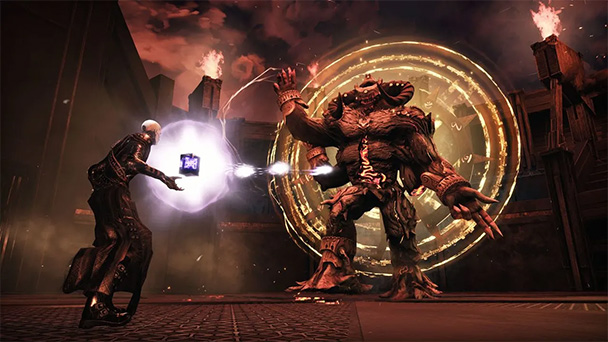 The Humiliation of Death: Having to Fight Yourself
In some ways, the approach works. One of the game's more fascinating qualities is grounded in the ship's proximity to a black hole. Periodically, an on-screen meter will warn of a phase where the vessel and abnormality align, triggering a number of tormenting events. Notably, enemy strength increases and positioning varies, making for precarious periods of play. Variations even also occur to the ship itself, opening new avenues for exploration.
But occasionally these phases might come at inopportune moments, wearing you down before a tense showdown with a boss. When this occurs, you might wish that Hellpoint was more of a straight-ahead action-thriller. Death not only steals experience earned through progression, but you'll have to fight your re-animated clone who is armed with the weapon you were carrying at the time of death. These confrontations are consistently tense, but frustration can ensue. While you can tweak difficulty, Hellpoint refuses to make the process user-friendly. As such, we only discovered the option quite late in the game.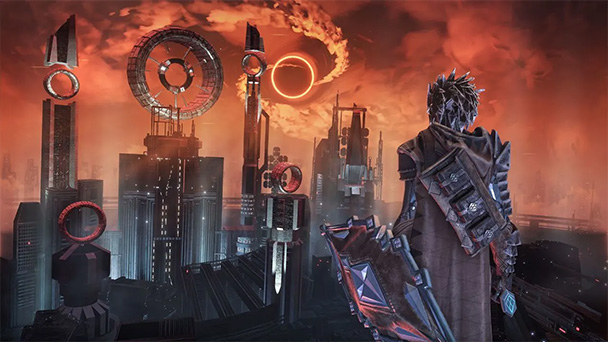 Troublesome Performance on Switch
Additional irritation is rooted in the game's performance, with some obvious sacrifices made to get the game on Nintendo's hardware. The basics tenets established by FromSoftware is present and accounted for, so you'll be issuing normal and heavy attacks, and establishing a familiar rhythm of blocking, evading, and striking. But on Switch, the game's framerate frequently dips below the 30FPS threshold. As such, there sense of responsiveness feels compromised and sporadically, you'll feel that a sense of defeat doesn't solely rest on your shoulders. Playing the game in handheld mode made things a bit tougher, with the smaller screen size making it harder to read enemy animations. Another problem is the game's platforming sections. Either many of them probably should have been left on the cutting room floor or the developers should have offered more checkpoints (called 'breaches') in these areas.
On the upside, Hellpoint mixes things up with ranged weapons. But these are powered by energy gained from melee combat (just like the game's healing system), so you won't be able to rely on them. On the upside, Hellpoint does task players with making some thorny decisions when it comes to your loadout. Weapons demonstrate a tangible improve when augmented, so it's possible that your trusty tools can out-perform that shiny new weapon you just picked up. And yes, you can even craft your own weapons, should you be disappointed with the amble arsenal provided across the 18-22 hour adventure.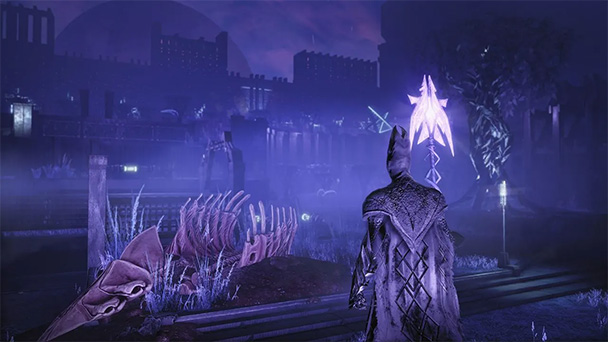 Conclusion
Games often dispense a fulfilling sense of discovery. But too often, Hellpoint is defiantly cryptic, conveying far too little in the way of options, direction, and even storyline. Perhaps on a more robust piece of hardware this approach might be more forgivable. But on Switch, a lack of responsiveness coupled with a sense of ambiguity can prove deadly. When you do inevitably perish, the game can feel punitive, with adversity respawning and a zombie doppelganger no brandishing your coveted weapon. If you are seeking a Souls-like set in deep space, play Hellpoint on another platform for your own sanity.
Hellpoint was played on Switch with review code provided by the publisher. 
Review Overview
Summary : By their nature, Souls-like are supposed to be frustrating but fair. Hellpoint leans toward the former, making it a tough recommendation.