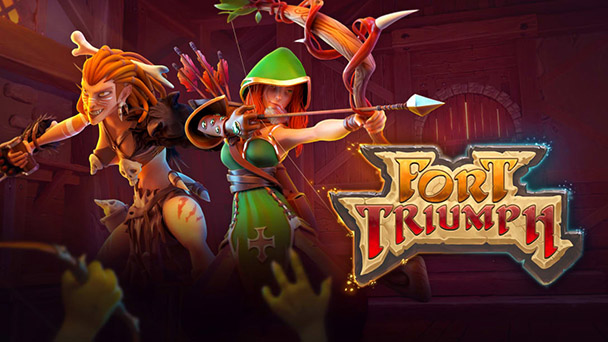 The old adage states that if you're going to steal, do it from the best. That's the approach taken by Fort Triumph which borrows from both XCOM and Heroes of Might and Magic. While the result isn't as good as either source materials, turn-based tacticians will find it serviceable.
Fort Triumph


Platform:
Switch, previously available on PC
Developer:
CookieByte Entertainment

Publisher:
ALL IN! GAMES
Release date:
August 13th, 2021
Availability:
Digital
Price:
$19.99 via Nintendo
eShop
($14.99 launch discount price)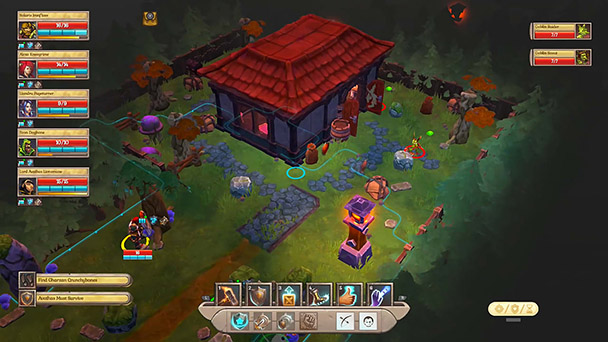 Pint-sized indie upstarts frequently attempt to tackle the kind of ambitious projects produced by sizable teams of veteran developers.  Anyone who has witnessed the final state of a crowdsourced game knows, limited amounts of experience or shoe-string budgets can devastate ambitions.
As such, it's refreshing to witness a prodigious title like Fort Triumph take shape. While not without issue, this Tel Aviv-crafted game demonstrates a handle on the fundamentals of the strategy genre. With a sufficient amount of fourth-wall breaking dialog, players are poised to appreciate the turn-based battle. Well, as long as they play the PC port in docked mode.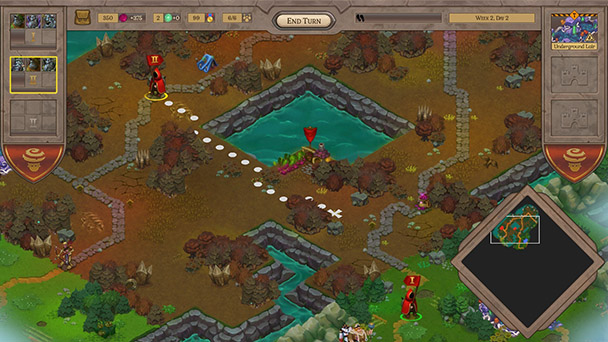 Combat is the Definite Highlight
While the self-descriptor, "Fantasy XCOM" certainly applies, Fort Triumph is no mere reskin of Firaxis Games' franchise. Yes, turn-based battles are split into two parts, with character opting to move and attack or alternatively, travel a further distance without confrontation. Following a succinct tutorial, directing your party members is intuitively designed, with the movement and attack ranges distinctly indicated.
When a unit performs a critical ranged attack, the camera drops to a third-person perspective, typically showing archers peering from behind cover to take a potshot at an enemy. And like XCOM, there's distinctive unit commands, such as 'overwatch', ordering a character to remain vigilant and fire at any enemy who enters their line of sight or brace, which can mitigate any incoming damage.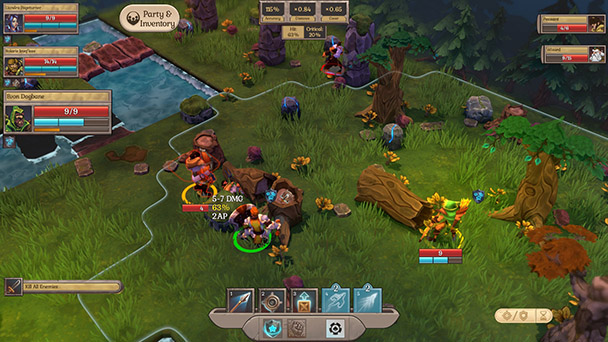 Fortunately, Fort Triumph adds much more to the proven formula. Environmental interaction is emphasized, and you'll harness lass-specific abilities like whirlwinds that topples trees onto enemies, kicks that send foes bounding around like billiards. There's even a grappling hook which can reel adversaries in, potentially causing chain reactions of comical carnage. When combined with procedurally generated battlefields, the physics-based abilities are engaging, prodding players to survey their surroundings. Since these attacks creates stuns that leave adversaries vulnerable for the next turn, they often feel delightfully duplicitous.
Mining for Beetcoin
Completing these encounters are a quartet of campaigns built around the game's races (Forest Utopians, Goblins, Humans, and the Undead). Across these you'll explore a setting that closely resembles one of Heroes of Might and Magic 3's maps. With a prescribed amount of movement for each turn, you'll explore the landscape, collecting treasures, investigating mysterious objects, and getting into regular battles. Simultaneously, you'll build up your realm, constructing and upgrading key structures and well as purchasing new heroes. To financing your ambitions, you'll not only need to collect Magic but also ensure that your kingdom maximizes its generation of Beetcoins.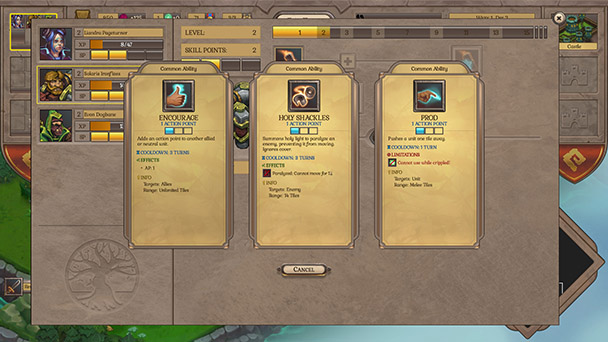 Yes, there's a lot of referential humor in Fort Triumph. Skewering traditional fantasy stereotypes with an occasional nod to popular culture, the game never quite produces laugh out loud moments, but it is intermittently amusing. But the critiques of callous nobles looking down their noses at hardworking laborers feels every bit a trite as the fantasy tropes Triumph pokes fun at. The other problem stems from when you turn on the permadeath option. Here, the script is written around the banter between the tanky Paladin, the empathetic Mage, the accomplished Ranger, and the powerful Barbarian. Lose one of your party members and the game injects another into the dialog, undermining the rapport between a team of seasoned adventurers. Ideally, the party would cast a skeptical eye toward the replacement newbie.
Sadly, the title doesn't allow for much character customization. Sure, there are a few cosmetic alterations to permit visual distinction of the battlefield, but don't expect to be able to earn a set of abilities that makes your party members feel distinctive. You gain some new abilities but they won't radically change the way you'll approach encounters. This kind of linear progression is also applied to the game's kingdom management, making subsequent playthroughs a bit underwhelming.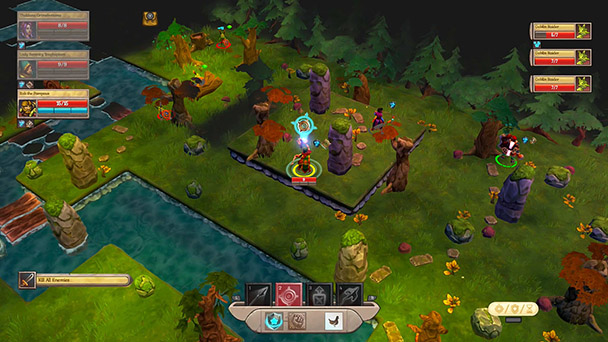 Who Cast the Invisibility Spell?  
But arguably, the biggest problem occurs when playing Fort Triumph in handheld mode. Not only are fonts too small to comfortable read on the Switch's 6.2-inch screen, but color contrasting is also baffling. At a certain point, having to read yellow text on a gray backdrop made me end play sessions prematurely. Menus are sporadically buggy as well, with layered windows concealing sections of text. Once again, it's evident that the developer spent little time ensuring the visibility for a Switch port, which is a practice that needs to stop.
With involving battles and world exploration that drives the game along, Fort Triumph is built upon some solid foundations. But given the lack of depth, enjoyment can be rather fleeting. Coupled with the game's troubling text size, players should consider the game's obstructions before heading off into battle.
Fort Triumph was played on Switch with review code provided by the publisher. 
Review Overview
Summary : While the turn-based combat is elevated by physics-based behaviors, a lack of character customization and hard-to-read visuals ultimately tarnish Fort Triumph's noble ambitions.