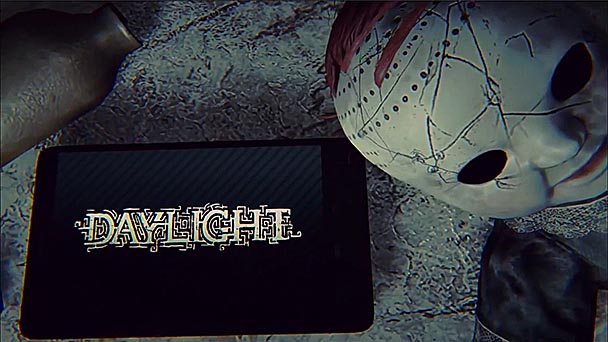 Growing up, I relentlessly sought out a good scare- whether by sneaking into an R-rated horror film or by venturing into the labyrinthine walkways of a haunted house when the traveling carnival clambered into town. Most of my fascination stemmed from yearning to predict the occurrence of each startling moment. Whether by listening for the foretelling signifiers of a movie's soundtrack, recognizing the tropes of horror, or in the case of a frightful funhouse- absorbing all the traditional tricks that a trailer-based amusement has in its arsenal, the construction of scares were carefully securitized. After a few summers of amateur analysis, these frights lost their impact, replaced by the real-life (and less predictable) terrors of a post-adolescence life.
A journey through Daylight, Zombie's procedurally-generated horror game, is almost like those halcyon years condensed into a two hour duration. While the recently released PC and PlayStation 4 title provides a sufficiently creepy atmosphere at first, frighteningly bad expositional elements, a reliance on horror formula, and a truncated number of game mechanics soon turns the whole experience into a thankless trudge.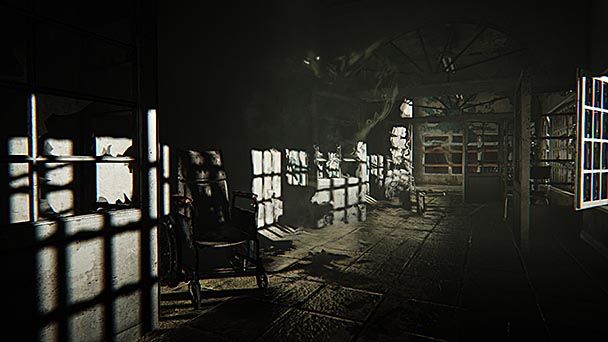 Unlike most horror games which force a protracted prologue on players, the title's backstory is gradually doled out through the journey, which allows gamers to jump right into the action. Within seconds of leaving the main menu players are introduced to Sarah, a protagonist who awakens in an asylum, where it's soon revealed that a number of dreadful events transpired. If that premise sounds clichéd, it only gets worse. Soon, a disembodied voice delivers nuggets of wisdom such as "wherever you go, there you are", an axiom that was heard in comedies such as Austin Powers: Spy Who Shagged Me, The Brady Bunch Movie, and The Adventures of Buckaroo Banzai Across the 8th Dimension. Here, it foreshadows a excursion constructed of tired clichés.
As players begin to venture through the asylum, they discover a journey that's accompanied by an audio track seemingly culled from Party City's Halloween CD rack, as a compilation of creaks, crashes, and slamming doors struggle to craft a spooky backdrop. All that's missing are the hissing cat and rattling chains. Of course, the aural ambiance might have worked if Sarah reacted convincingly to the noises around her. Instead, she issues dimwitted self-talk, asking "Is anyone there" or "what was that" when no disturbances occur. When jump scares do erupt, she's often puzzlingly taciturn. As such, there's a notable disconnect between Sarah and her surroundings, and players might wonder if the character's institutionalization might just be justified.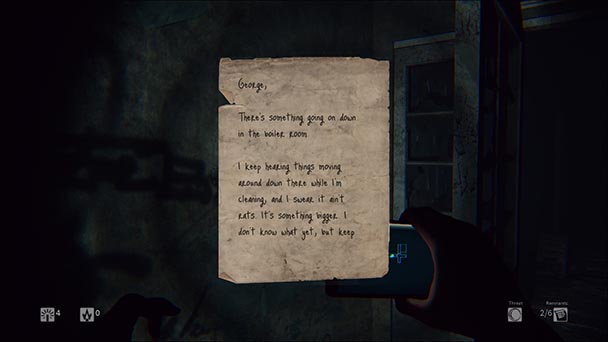 Just as bad are the game's attempts at constructing an overarching narrative. Daylight's main mechanic revolves around Sarah gathering photos and new clippings, referred to as remnants in the game. While constructing a storyline from scattered extracts is undoubtedly challenging, most of these collectables read like stunted synopses of horror films, alluding to acts of witchcraft, and yes- even construction atop of a Native American burial ground. What's more, these elements provide a confusing chronology of the facility, with the site shifting between an asylum and prison countless times. By the time the game's substandard conclusion comes around, players might wonder if the entire narrative is anything more than a collection of Goosebumps fanfic.
While Daylight's story is an irrefutable stinker, its coding provide good intentions. Powered by the Unreal 4 Engine, the title seems like a showcase for advanced lighting techniques. Throughout the game, Sarah uses three tools to illuminate her surroundings: a cell phone, glow sticks, and flares. The first also functions as a mini-map, drawing a diminutive maps of each milieu, while the second bathes the environment in an eerie emerald hue, revealing the players footprints. The game's flares also serve as weapon, allowing players to dispatch the game's solitary ethereal enemy. Although, Daylight commendably foretells the presence of an encroaching specter (and periodically fooling the player into thinking one is near), actual combat is underwhelming, with the presence of a flare determining the outcome of the encounter. Ideally, confrontations would have involved more of a battle, rather than relying on a binary assessment.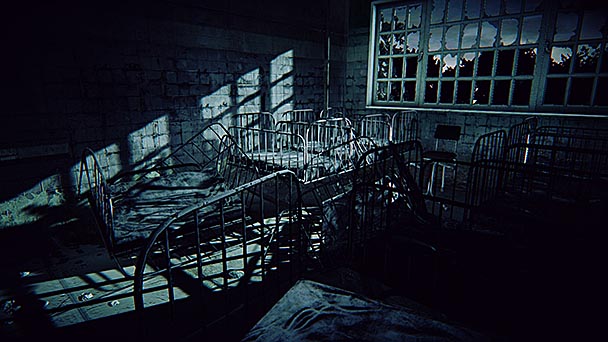 While the integration of procedurally-generated environments does extend the proposition of replayability, the design decision isn't without fault. For each level, players have to collect a specified number of remnants, before converted those artifacts into a sigil which opens the level's exit. With them remnants randomly located placed around levels, finding the final collectable can induce a tedious amount of backtracking. Since the frequency of antagonistic shadows growing in portion to the number of found artifacts, players can expect the search for a remaining remnant to be more frantic than frightening. In essence, players will quickly learn Daylight's obligatory approach, which involves searching through a limited set of hiding places. Once these tactic is adopted, most of the game's frights can be foreseen, stripping Daylight's of much of its impact. It should be said that the game's explorations do improve once players pass the halfway point, as confined hallways give way to an expansive forest setting.
The game's other flaw can be found in its box-pushing puzzles, which are not only are simplistic, but often shift the camera's around. When moving a crate to create a traversable walkway, the title often wrestles control away from the player to show an event happening in the environment.  Climbing across object does the same thing- with the game trying to simulate scaling in a first-person perspective, but providing a disorienting point of view. On the PC version, controller support seems like an eleventh hour addition, without any mention in the game's user interface and a crippling bug when players are in the remnant's menu.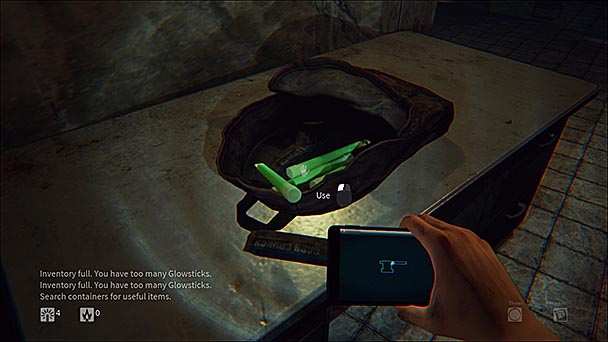 Although Daylight seems engineered for multiple playthroughs, most players will have seen enough of the game's catalogue of jump scares during a single, two-hour game. That's a shame because underneath the dimwitted storyline and simplistic key-and-door based exploration, the title could have been the interactive equivalent of a trek through a truly harrowing haunted house. As it stands, Daylight's one saving grace might be its Oculus Rift support. With the headset on, the game's sense of immersion might just be strong enough to overcome some of its inadvertently nightmarish design elements.
Review Overview
Summary : A rigid structure and cliché-ridden storyline mean that most players might empathize with vampires, finding Daylight thoroughly abhorrent.