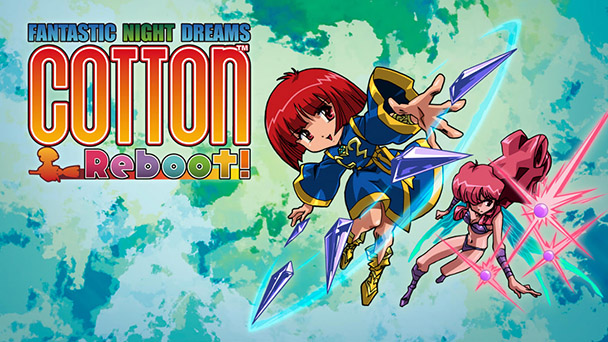 Combining the definitive version of Cotton: Fantastic Night Dreams with an Arranged mode that thoroughly modernizes the adorable shooter, BEEP's reimagining is how reboots should be done.
Cotton Reboot! 
Platform:
Switch, PlayStation 4
Developer:
BEEP
Publisher:
ININ Games
Release date:
July 20th, 2021
Price:
$39.99 via digital download, $47.99-$94.99 Physical
Availability:
Nintendo
eShop
, PlayStation Store (digital), Strictly Limited (physical)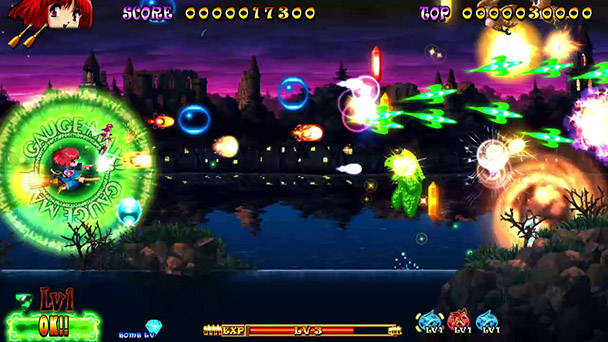 As the old saying reminds us, "don't mess with success". And that adage seems especially prudent when discussing the work of Success Corporation. Their inaugural title, 1991's Cotton: Fantastic Night Dreams is considered a 'cute 'em up' classic. Across seven horizontally scrolling stages, impetuous young witch Nata de Cotton confronted a horde of enemies that brilliantly balanced the merry and the macabre. Not only did Cotton stimulate a succession of sequels but the title also laid the foundations for titles like Deathsmiles and Trouble Witches NEO! Even Gunbird's Marion character seems to reference Success' breakout game.
Given the cultural impact, you might expect the original arcade iteration of Cotton to make its way into Cotton Reboot. Instead, the title opts for the inclusion of the Sharp X68000 version. It's an adept decision, as this is considered the definitive iteration by diehard enthusiasts. Thanks to redrawn, higher resolution visuals and tweaked gameplay that retuned elements like boss attack patterns, it edged out it's coin-op counterpart. Thirty years on, it's still a gripping shooter that validates why it still has a fervid fanbase.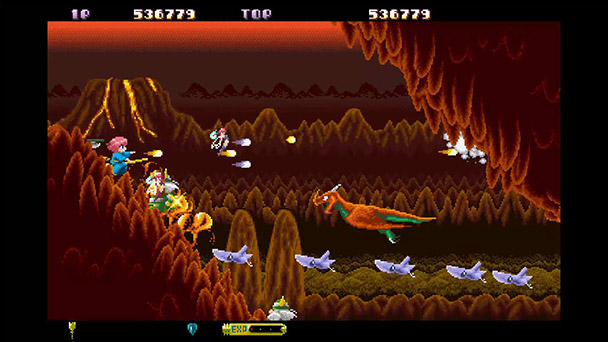 The Feel of Well-Worn Cotton
Save for small bits of slowdown when the screen is filled with sprites, revisiting Fantastic Night Dreams feels joyful. Unlike many modern shooters which require near pixel-perfect precision, Cotton's difficulty increases gradually. Sure, the broom-riding protagonist has to fly through some narrow areas, but much of the challenge stems from navigating projectiles converging from different directions. Boss battles are especially merciful and aren't exponentially tougher than the preceding stage.
Fortunately, Cotton has access to a powerful arsenal. She always has a forward-firing shot and arcing bombs. Eliminating foes and picking up color-coded gems can increase your experience gauge, which is essentially your shot power. You'll also have two types of spells that can leave you temporarily invincible while you launch a fiery red dragon or injurious blue lightning. Alternatively, a button hold summon a secondary, defensive magic, encircling Cotton with protective shielding.
Then, there's Silk, the fan-service fairy. Perpetually clad in a tiny bikini, they act like Gradius' options, multiplying your output of firepower. You can carry up to five with you at any time, and with a button hold they'll go into attack mode, taking out on-screen enemies with melee attacks. They're a devoted bunch, and will even self-sacrifice, wiping out every subordinate adversary if you get hit while they accompany you.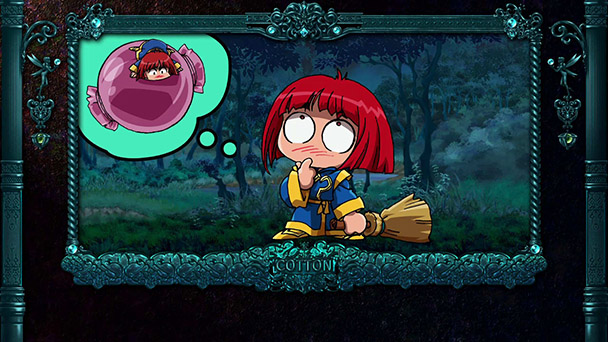 Three Decades Worth of Projectile Dodging Progress
Playing the X68000 version of Cotton is essential for appreciating the changes present in the game's Arranged mode. More sequel than mere remix, this is Cotton Reboot's main attraction. Immediately, you'll notice the game's sprites have been carefully redrawn. Yes, there's still the diminutive army of Frankenstein monsters, grimacing clouds, and those odd stacking red creatures. But each exhibits more detail making the Arranged mode feel like trying on a new pair of prescription glasses.
Japanese retailer, Beep, the developer behind this iteration, offers a multitude of other modernizations. Much like life in the 2020s, this is a faster, more hectic experience, filled with cascades of color. Whereas the original Cotton had colored gems that gradually fell to the ground, now they linger in the air. Like the original games, you can collect them for points, power up your experience gauge, and continue to shoot them to initiate color cycling. When you are firing at these crystals, your stream of fire splits into two, changing color accordingly. Not only do your projectiles spread out but they're slightly more powerful when diffused. Once you get a taste of this new play mechanic, you'll likely be scanning the screen for shot-splitting opportunities. Reverting back to single stream shooting, even for a fraction of a second, feels enfeebling.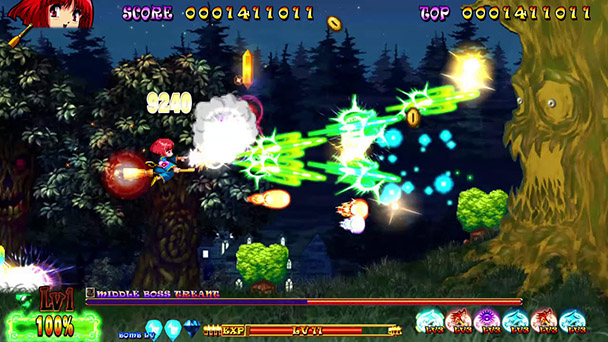 Cotton's Magic Got Stronger
Arranged mode scrolling is faster, bringing adversaries on screen at a quicker pace. Coupled with the increase of bullets, it's a bit eat to lose track of enemy projectiles in the flurry of on-screen activity. But thankfully you have access to all the offensive and defensive abilities of the original game with a few variations that amplify the risk/reward options. 2021's Cotton can now make giant boulders rain down on enemies or even muster mighty mushroom clouds, with the ability to power up her bombs.
While cynics might tell you the six-stage Arranged mode is about half-hour long, they're missing the point. Cotton is entrenched in the ways of arcade STGs, and in meant for multiple playthroughs. Nearly every run will reveal some minute detail that can contribute to your score, like dodging every teacup at the end-of-stage bonus round instead of trying to attempt to nab as many as possible. With the inclusion of a frantic mode gauge, as well as purple and black gems, there's plenty to learn before earning a respectable spot on the game's global leaderboards.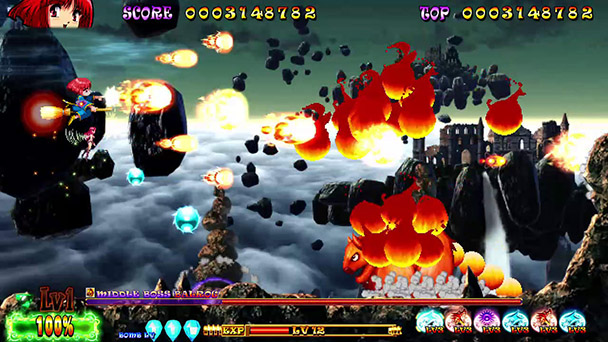 Conclusion
All too often, remakes of classic shooters provide visual upgrades but lose some of the charm of the originals. Cotton Reboot is the rare exception and it's easy to see the attention and care that went into this revision. Far from cashing in on nostalgia, this is near-perfect update that brings Cotton and Silk into the new millennium while preserving the allure of the original.
Cotton Reboot! was played on Switch with review code provided by the publisher. 
Review Overview
Summary : What kind of witchcraft is this? Thirty years on, Cotton shows almost no signs of aging with beautiful sprite work dazzling the eyes while a buoyant soundtrack seduces ears.