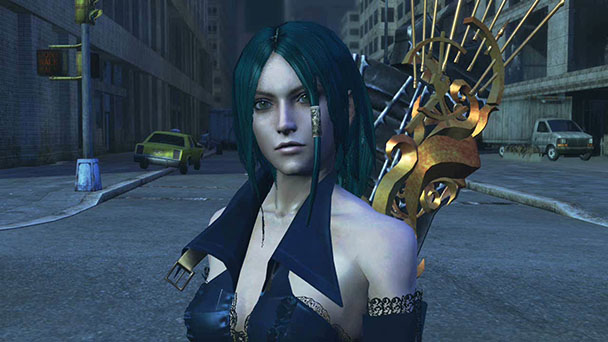 Most remasters or remakes reinvigorate critically or commercially successful properties. But the recent Steam release of Bullet Witch doesn't follow that trend. Developed by the now-defunct Japanese developer Cavia for the Xbox 360, the game garnered middling reviews on both sides of the Pacific, subsequently selling rather modestly. So when XSEED and Marvelous announced their intention for a PC port earlier this month, many were puzzled by the strategy. Had we all unfairly snubbed a decent action game a decade ago or were these two publishers merely trying to pad their coffers with low-hanging fruit. In reality, there's a bit of truth to both assumptions.
After downloading the 4.2GB game, you'll soon notice that the PC port of Bullet Witch is a rather utilitarian affair. There's a rough-and-ready launcher that permits players to adjust resolutions, change display properties, and adjust the maximum framerate. But with pulldown menu that obscure text rendered in a standard issue san-serif font, the tool resembles one of those cracking appsok from the early 2000s. But aesthetics aside, you are given some flexibility- and with the ability to turn off anti-aliasing and shadows, you can probably get the PC port of Bullet Witch to run on a Pentium-powered potato.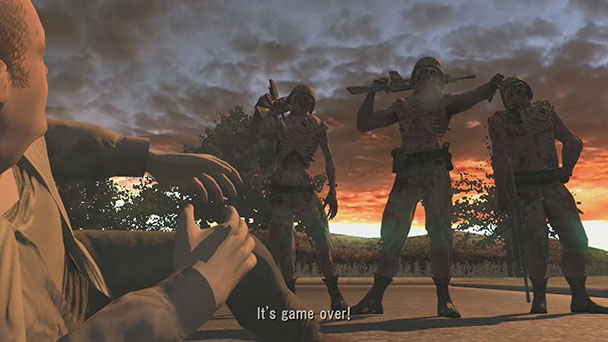 On a robust rig, any advanced teraFLOPS processing power is going to squandered on Bullet Witch. While the port up-resses its output and scales things to a widescreen format, drab backdrops and restrained polygon counts for most environmental objects means that the game looks irrefutably dated. One aspect that has aged well is the game's protagonist, Alicia. Carrying a broomstick-shaped death-bringer, she lithely sprints through each milieu clad in heels and a flowing skirt. She epitomizes the unflappable hero, maintaining an aura of confidence, as she launches an outpour of firepower.
Missions take place in largely linear levels, with the occasional instance of gating until she dispatches a Walnut Head, the game's name for a floating brain that acts as a sub-boss. Most of the time, you'll be gunning down basic infantry, which feels like a mindless affair. Since they lack accuracy, you can typically drop them from down-range. But because they don't exhibit any kind of hit animations until they die and the color of your reticle divulges if you're targeting a foe, there's a limited amount of joy from the basic bloodshed.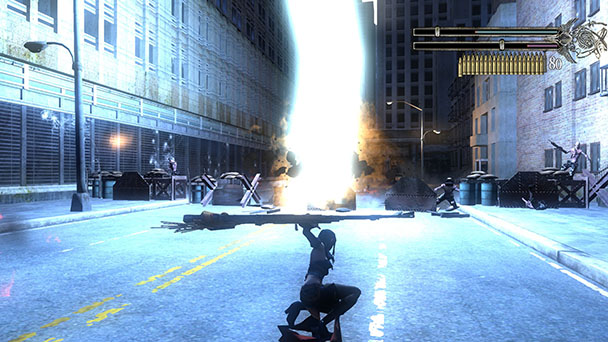 Fortunately, pulling the trigger on some sorcery is a bit more fun. Although the radial-wheel interface is a bit unwieldly, casting spells to gain the upper hand against pesky foes feels fun. Beyond a basic wall for protection again projectiles, you can launch a deadly rose that impales anyone unfortunate enough to step on its trail of petals. Or you can summon elements- bringing down lightning, tornados, and even a meteor shower on unsuspecting foes. As gratifying as these abilities are, Bullet Witch prohibits players from spamming your supernatural talents. Execution hinges on having enough magic points, which deplete upon use and are only restored by killing enemies with your b(r)oomstick.
Beyond machine gunning enemies, Alicia the Witch can also purchase new weapons that help is particular situations. The shotgun can clear out crowds of adjacent foes but offers little long-range capability. Distant adversaries can be overcome with the cannon, with is a witchly-equivalent to a sniper rifle, easily exterminating walnut heads, or enemy snipers. But when it comes to larger foes like tanks, and helicopters, the bullet witch's projectiles are of little use, forcing her to depend on her magic.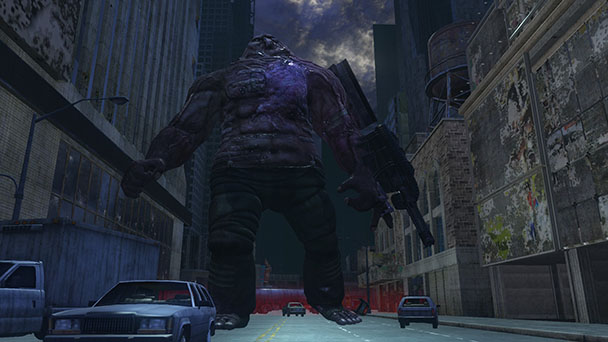 Like many games of the era, balancing is an issue. Largely, Geist infantry puts up a meagre fight, especially when given Alicia's healing rate on the lower difficulties. But when she goes up against a telekinetic Walnut Head that capable of tossing large objects like cars, a single hit can bring the witch down. As such, fun can quickly turn into frustration by a single mismanaged dodge. It was a problem in 2007 and it remains today, seemingly unchanged by this release, even if publisher flaunts fixing balance.
On the upside, all the game's original DLC is bundled in. At the start of the game, you can dress Alicia in five different costumes, from a mummy, pixie, schoolgirl, secretary, or white witch). Beat the game once, you'll have access to stage variation for the six levels, as well as extra modes that do thing like fill the areas with contently respawning Geists.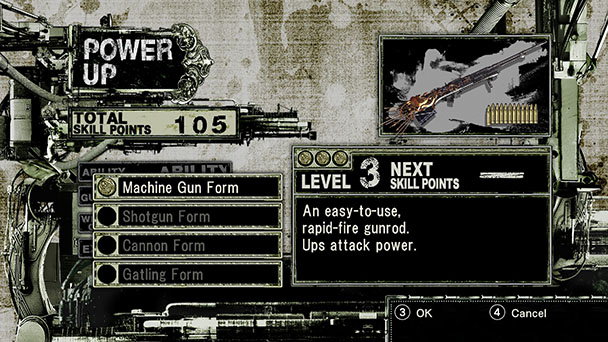 Considering the game's base price of fifteen dollars (and a currently sale drop it to $13.49), as well as the incorporation of all the extra content, Bullet Witch presents a passable value proposition. It's unlikely that anyone will feel that Cavia's effort is a great game, but it does hold value for those who are passionate about quirky, B-grade J-games.
Bullet Witch was played on the PC with review code provided by the publisher. 
Bullet Witch
Platform:
PC

Developer:
Cavia, Marvelous Inc. 

Publisher:
 XSEED Games, Marvelous Inc. 

Release date:
April 25th, 2018

Price: 
$14.99 via
Steam
, currently priced at $13.49
Review Overview
Summary : With run-of-the-mill gunplay and one-hit deaths, Bullet Witch is no Bayonetta. But Alicia's journey isn't completely devoid of enjoyment, either. Just be prepared for a bit of frustration along with some muted fun.