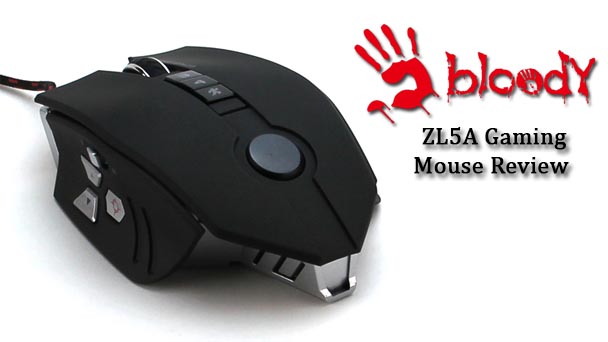 Across the last decade, the gaming mouse industry has proliferated, providing PC owners with a myriad of choices. From the Razer Naga- a peripheral targeted at MMO players with nineteen programmable buttons to Logitech's ergonomically-driven G500, there seems to be a device for nearly every type of interest. Manufacturer A4Tech has adopted a dual-pronged attack, targeting first-person shooter fans with software which negates simulated weapon recoil while keeping a price that's low enough to entice bargain shoppers. So far, the approach has been advantageous. After our reviews of the Multi-Core Gun3 V7 and Bloody Headshot V7, the company's mice have become the peripherals of choice, and have been permanently tethered to our desktop and laptop.
In that duration, we've come to fully appreciate A4Tech's build quality. The protected optical cavity of both mice mean the maintenance isn't needed- with the  company's 'hole-less' design, gamers no longer have to probe the interior of their mouse with a dampened Q-Tip. Likewise, The Gun3 V7's "ultra metal" feet prove to be more than just marketing ploy. In execution, the pink colored metal pads provide a minimum of resistance and a durability that's unmatched by the polystyrene bases of most mice. Consideration is even applied to the mouse cord, which offers durable braided construction that resists fraying after being trampled by office chairs. In fact, the only shortcoming with the Gun3 and Headshot is the need to spend extra money to unlock each peripheral's anti-recoil features.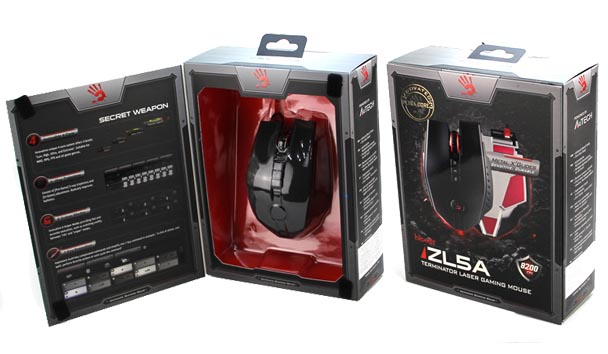 Pleasingly, A4Tech's shrewd design decisions carry over to their most recent peripheral- the Bloody ZL5A Gaming Mouse. Flaunting the same sturdy cable and resilient metal pads, the unit exhibits an impressive build quality which slightly exceeds the $69 USD MRSP. More importantly, the mouse comes pre-activated, so that purchasers won't have to shell out any additional money to utilize the software-fueled functionality.
Eschewing a driver disk, a small card inside the ZL5A housing instructs owners to visit the A4Tech website to download version five of the Bloody app. The memory-resident program can be a bit of a mess- filled with Engrish instructions and haphazard coding. One example: owners of a wired mouse are able to navigate through menus intended only for wireless devices. In these areas, they can adjust the brightness of the scroll wheel and pulsating Bloody logo, yet the application falsely warns, "Cannot apply! (Wireless Guard restricted only Bloody Wireless Gaming mouse series)". But spend enough time with Bloody5, and the program proves to be both stable and filled with functionality.

MMO players can build, test, and map complex macros- complete with if/then logic statements, loops, and key presses. Like the V7 line of mice, the ZL5A allows players to use multiple 'cores' or functionality settings. Enabling the third core allows FPS aficionados to employ Headshot functionality- a technique which adjusts the cursor to compensate for in-game weapon kickback. While the system allows for customization and extends defaults for a variety of arms, the apps default selection of games continues to be disappointing, supporting only six titles in the current build. Gamers can download additional profiles, but at present A4Tech's site only hosts data for one additional title.
Although many adjustments can be made within the Bloody App, a number of tunings can be made on the fly. CPI can be manipulated with a button tap, allowing for trouble-free tuning of cursor sensitivity. Selecting one of the buttons on the face of the peripheral allows owners to choose from multiple profiles- allowing for benefits such as rapid fire, or weapon selection in Headshot mode. Like a number of its contemporaries, Bloody ZL5A has a button which can momentarily reduce CPI, providing a bit additional precision to those scoped sniper shots. Pleasingly, owners can quickly toggle between the normal mousing duties and game-related function via an switch on the unit's left side.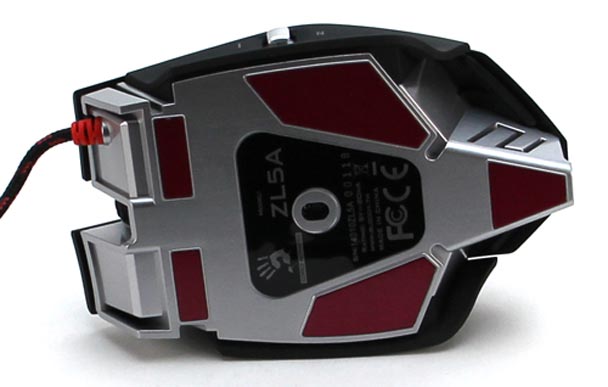 With its aluminum and plastic construction, the ZL5A strikes an adept balance between weightiness and maneuverability. Elegantly, the device's curved shape matched the natural curvature of our hand-with no physical stress or fatigue during protracted play sessions. A textured gently outer surface ensures a steady grip, even during Diablo III marathons. Nicely, the mouse's top buttons retained their responsiveness after several weeks of continued clicking. In fact, the only design flaw is that the mouse isn't ambidextrous. Although left handed players might be able to use their third finger to trigger side buttons, this won't be an ideal solution.
In many ways, the Bloody ZL5A is a culmination of A4Tech's design decisions, offering an adept blend of functionality, elevated build quality, and economical price. If the company can mend some of the blemishes found in the accompanying Bloody5 app, then the peripheral could easily become a standout contender in the gaming mouse competition. But even a few software-based peculiarities hardly mar the brilliance of the ZL5A hardware.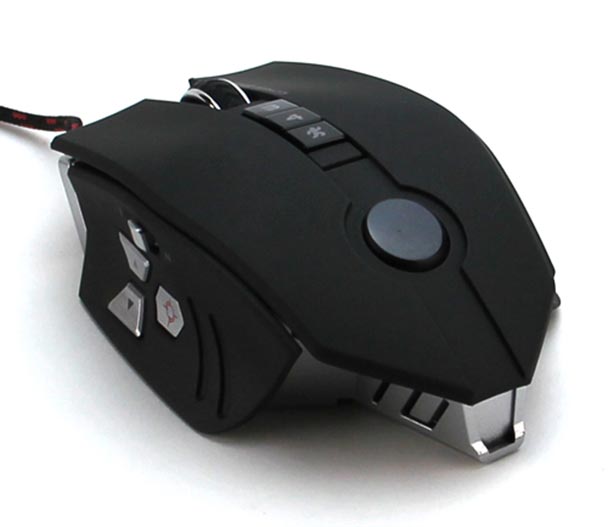 Tech Specs (via A4Tech):
BASIC SPECIFICATIONS
Main core: Intelligent multiple cores
Buttons: 11 buttons + wheel
Encoder: High precision laser engine
Transmission: Wired
Connector: USB (2.0/3.0)
Supported operating systems : Windows XP/Vista/7/8
Cable length:1.8m
PERFORMANCE
Resolution: 100-8,200 CPI adjustable
Graphic Capacity: 1080 million pixels/sec
Frame speed: 12000 fps
Accelerating speed: 30g
Tracking speed: 150 inches/sec (ips)
Report Rate (USB): 125~1,000Hz/sec (4 selectable level)
Key response time: less than 1ms
Profile allocable: 3 sets
Memory: 160K bits
Key Switch life: 20 million times (for left & right buttons)
Mouse Feet Wear-Resistance: More than 300 Km
Review Overview
Summary : The Bloody ZL5A Gaming Mouse continues A4Tech's trend of making well-built, highly functional peripherals at a reasonable price.