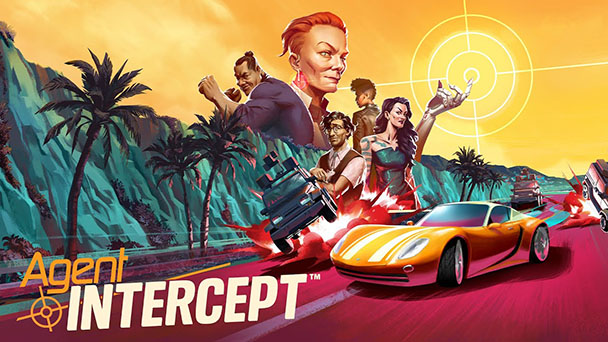 Tragically, there aren't more games like Spy Hunter. Driving a transforming vehicle that's packed with deadly weaponry is power fantasy. Agent Intercept offers a bit of that escapism, but is too short and plays it too safe, making for an undistinguished experience.
Agent Intercept
Platform:
Switch, PlayStation 4, Xbox One, previously on iOS and PC
Developer:
PikPok
Publisher:
PikPok
Release date:
March 30th, 2022
Price:
$19.99 via digital delivery
Availability:
Nintendo
eShop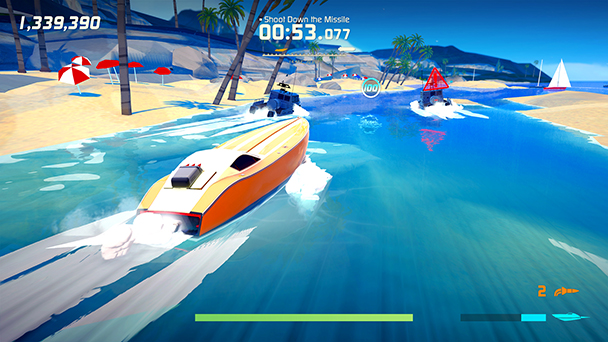 If you owned a smartphone in the twenty-teens, there's a strong chance you played an endless runner. Titles like Temple Run, Jetpack Joyride, and Robot Unicorn Attack challenged you with staying alive on perpetually scrolling playfields; their popularity inspired an overabundance of copy-cat titles. Even prominent properties like Sonic the Hedgehog and Tomb Raider couldn't resist sitting on the sidelines and offered their own adaptations. Before long, the endless runner became ubiquitous and players grew fatigued by the lack of new ideas.
Following a few years without a notable endless runner, New Zealand and Colombia-based PikPok offers a semi-remarkable revival. Available on PlayStation 4, Switch, and Xbox One, Agent Intercept is a vehicular action game where you barely have to worry about bothersome details things like steering. Although the three-dimensional tracks contain curves and showcase the occasional stunt ramp, your main concern is closer to switching lanes rather than navigation. Whether your vehicle, codenamed Sceptre, is in the form of a car, boat, submarine, snowmobile, or jet, evading the occasional obstacle is fairly stress-free.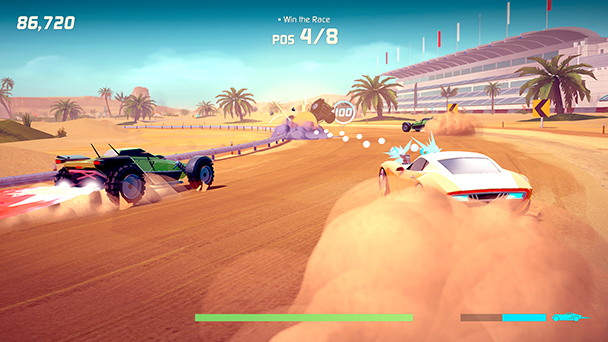 Trading Tires for a Tail Rudder
Your Sceptre moves forward automatically without intervention. Applying a bit of boost will increase your speed across jumps, allowing you to snag a power-up positioned high in the air. Turbo also allows you to drift. That can be important since Agent Intercept's sub-goals might challenge you to careen around corners or rack up a certain score through an uninterrupted combo. Given that the game can be completed in a few hours, the presence of ancillary objectives, a score attack, and a dozen side missions extends a bit of longevity. But likely, you'll have seen most of what PikPok provides in a few, scant hours.
Adversity across the game's fifteen main stages largely comes from enemies. Initially, you can ram enemy trucks which feels rather satisfying. But gradually, foes can withstand more damage, putting you in danger in being peppered by turret gunners or in the perilous path of a dropped mine. As such, you'll need to reply on weaponry obtained by power-ups such as machine guns, lasers, and rockets. A moderate amount of munitions not only keeps the combo meter going, but like Spy Hunter, their operation can be satisfying. Wrecking a vehicle that's been gnawing away at your heath bar offers a fleeting feeling on retribution.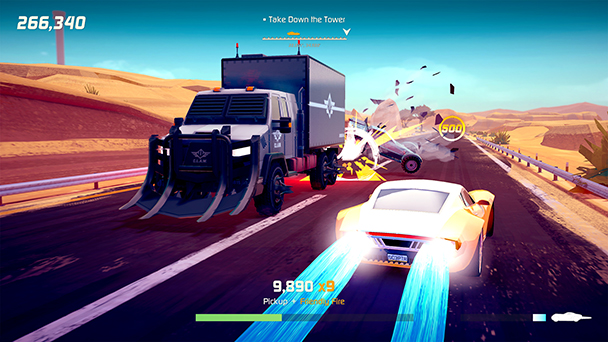 Taking the "Miss" out of Missile
But scuttling the persistent procession of subordinates will grow tedious before long. So, Agent Intercept also tosses a healthy number of bosses your way. Expectedly, these showdowns increase the tension, often involving the elimination of an armored enemy before a timer expires and they get away. While you can attempt to use brute force, the game telegraphs the ability to cause environmental hazards like a rockslide to pelt opponents.
Visually, it's competent title on Switch, which isn't surprising given the game's iOS heritage. Agent Intercept's modest models and minimal textures might not impress but the upside are decent draw distances and a steady 30 frame-per-second delivery. Throughout the campaign, you'll be treated to some banter from allies and adversaries in the CLAW faction. While it checks off all clichés associated with fictional spies, it's largely forgettable exposition. Like the game itself, it's mild enjoyment meant to be viewed once, easily consumed, and quickly forgotten.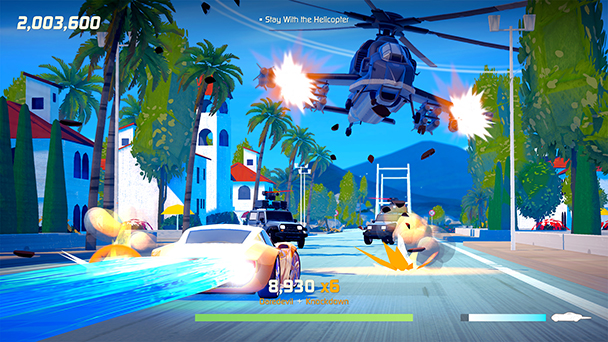 Agent Intercept was played on Switch with
review code provided by the publisher. 
Review Overview
Summary : Agent intercept offers a day or two of spy-themed action. Although Diamonds are Forever, enjoyment here isn't.