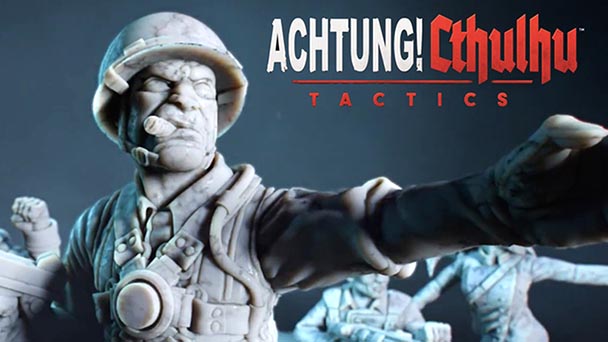 Every week, the Switch's software library grows with an abundance of new games. Although there's already an assortment of turn-based games like Mario + Rabbids Kingdom Battle, SteamWorld Heist, as well as multiple entries in the Valkyria Chronicles, Disgaea, and Banner Saga franchises, genre fans might argue there's no such thing as too many tactical titles. With the proficient port of Achtung! Cthulhu Tactics, Switch-owning strategists have one more reason to celebrate. Once a pen-and-paper based pastime, Cthulhu Tactics forces the hardware to do all the number-crunching, making for an accessible and largely agreeable experience.
Delve into the campaign and you'll discover ten core missions and an equal number of noncompulsory side-missions. You're tasked with the leadership of Section M, a rag-tag squadron of four valiant allies still licking their wounds from a near-annihilation. Impassioned by the audacity of the demon-summoning Third Reich, the soldiers decide it's time to turn the tables and hunt down every last Nazi in the Ardennes Forest. Yes, that means the game turns a real-life genocidal military force into comic-style caricature. But given popular culture's obsession for intermingling the Nazis and the occult, the stance manages to work.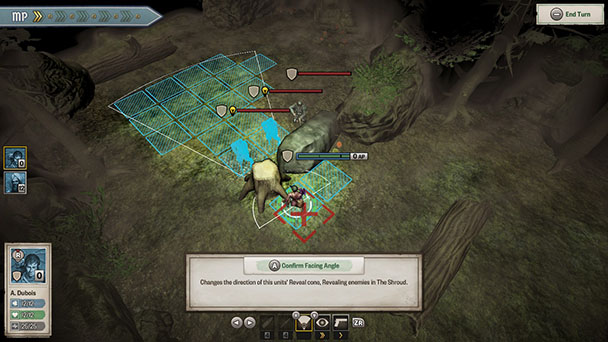 Tentacled Terror and The Troublesome Nazis
With a forbidding Shroud that cloaks the peripheries of the battlefield, and your enemies' tendency to scurry just outside your visual range, Cthulhu returns a cliched game enemy into a frightening villain. Pleasingly, that's not the only menacing element. In keeping with Lovecraftian tradition, madness is a persistent threat. Incur damage and your soldiers will becomes stressed. When this happens, they'll act irrationally, and you'll witness their accuracy plummet, putting the squad in a particularly precarious position. Unfortunately, the scene of dead is occasionally undermined by the AI. Although Cthulhu Tactics offers an assortment of difficulty levels, your eldritch enemies aren't the best at fulfilling their malevolent ambitions. They'll flank you if possible, but they'll all too often squander the advantage, neglecting to overpower a prone ally.
When enemies aren't aware of your presence, your regiment moves in unison. Although a seemingly minor design decision, it helps to keep the game's pace steady, as your nervously reconnoiter each battlefield. Once adversaries are alerted to your presence, each ally pulls from a pool of Action Points (or AP), which govern movement distance and your offensive possibilities.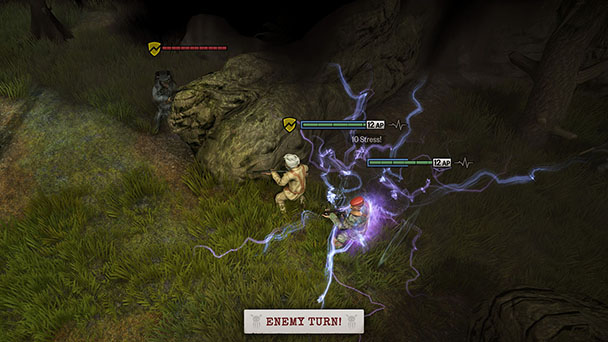 Even Nyarlathotep Seeks Cover
Like X-COM, you'll have to insistently use cover as well as determine if unit positioning or attacks should be prioritized. Sure, you can outmaneuver an opponent and gain an advantageous position, but if you don't have any leftover AP to strike, strategizing is futile. As such, you'll want to use your team to coax out foes, applying a melee or ranged attack when enemies are prone.  Since the game draws on Lovecraft mythos, expect a few twists on antagonist types as you tangle with tentacled foes and other monstrosities.
The squad's other resource is Momentum Points (MP). Earned by killing your adversaries, these can be used in conjunction with AP and a key in gaining the upper hand in battle. When activated you'll be able to issue character specific special abilities than range from targeted foes during their movement phase to extending your visual reach. While gratifying, they'll not always needed. Cthulhu Tactics' level of opposition errs on the side of lenience, and if you follow fundamental strategies, it can be an all too straightforward affair.
Battling Cosmic Horror with Big Guns
X-COM coerced you into caring about characters thought the inclusion of permadeath. The threat of losing a skilled tam member hung over battles, making ever decision distressing. Cthulhu Tactics adopts a different approach, favoring the development of a quartet of characters who will stay with you the entire game. Here, losing a squad-mate means losing the level, so don't expect survivors to muster up and win one for their fallen comrade.
Ally growth is rooted in Cthulhu Tactics' web of power-ups, where you'll gradually increase the strength of your soldiers. While it's not too deep, there's enough opportunity to adjust your squad to a preferred playstyle, whether you are an assaulter or more cautious ability exploiter. You'll also be able to change and augment your team's loadouts, with selections that favor range or stopping power. Participating in the game's side-missions dole out dividends that are used here, extending incentive to these pursuits.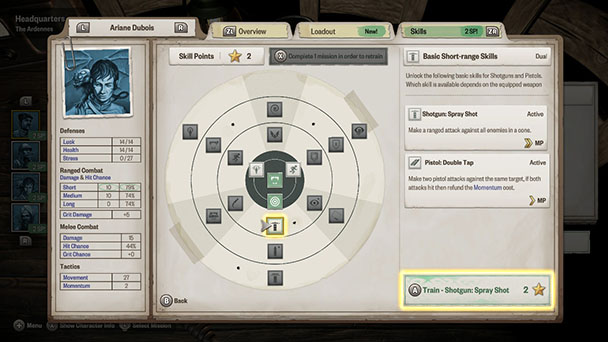 Easier than Miskatonic University's IT Classes
Save for a diminished level of adversity, Achtung! Cthulhu Tactics is an enjoyable experience that strategy devotees might want to investigate. Built around intuitive and responsive user interface, gratifying stems from your team's potent ability set. Eliminating the horrors of the Third Reich might be a bit too easy, but there's enjoyment in directing a squad to move and act with textbook precision.
Achtung! Cthulhu Tactics was played on Switch
with review code provided by the publisher. 
Review Overview
Summary : An agreeable adaption of the pen-and-paper game, Achtung! Cthulhu Tactics is well suited for players yearning the thrill of victory without the burden of deep strategizing.