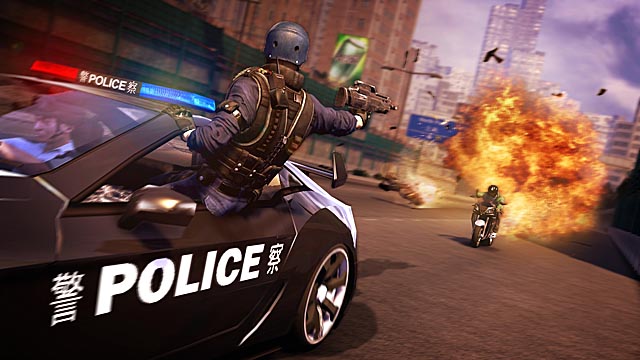 With anticipated titles such as Darksiders II, Sleeping Dogs, and The Last Story hitting store shelves, this week's list of new releases ushers in a harbinger of hope after a summer devoid of essential gaming experiences. Thankfully, these titles are complemented by a number of high profile digital offerings, from Summer of Arcade 2012's denouement, Dust: An Elysian Tail to Vander Caballero's allegorical exploration of domestic disfunctionalism in Papo & Yo.
360
Darksiders II
Dust: An Elysian Tail (XBLA, $15.00)
Sleeping Dogs
PS3
Darksiders II
Papo & Yo (PSN, $14.99, $11.99 PS+)
Shinobi (PS2 Classic, $9.99)
Sleeping Dogs
Wii
Mama's 2-Pack
The Last Story
3DS
New eShop releases posted 8/16
DS
Mama's Combo Pack Volume 1
Mama's Combo Pack Volume 2
Vita
No releases
PC
Drip Drip
Hero Academy
Iron Brigade
Sleeping Dogs
DesertEagle's Pick: After hearing that Activision dumped Sleeping Dogs early last year, I had nearly written the title off myself, assuming Square-Enix's decision to finish the game would result in another Duke Nukem Forever-like Debacle. After spending the last few nights with the game, I can happily say I was wrong, Sleeping Dogs expedition to the Hong Kong underworld offers some amazingly visceral combat and repugnant foes who deserve to have the crap beat out of them, Tony Jaa-style.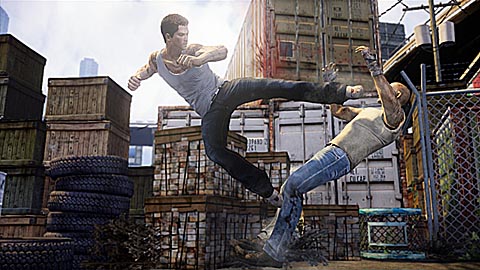 BlueSwim's Pick: The second of the three Wii RPGs that fan movement, Operation Rainfall, was seeking to have localized hits store shelves this week thanks to Xseed Games. The Last Story from Final Fantasy creator Hironobu Sakaguchi and Mistwalker is a third person action RPG with a feature you wouldn't expect from the genre; online multiplayer. Up to six players can jump online and take on The Last Story's bosses together or square off against each other. Between that and the main story's forty-four chapters, there should be plenty for JRPG fans to soak up.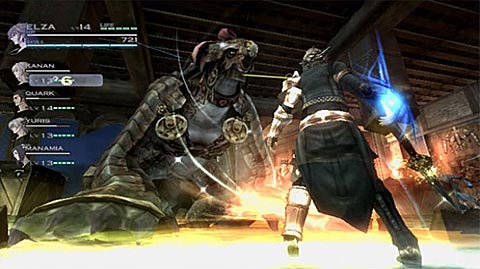 SeanNOLA's Pick: Looks like the summer doldrums are finally coming to an end, and with fall comes softer weather and tougher purchase decisions. Although readers are probably most familiar with my lust for Cooking Mama, I must admit that I probably don't need a compilation of her games. Darksiders 2, on the other hand, has my undivided attention. I adored the first game, and the sequel looks to be an even greater adventure than the original. Color me excited!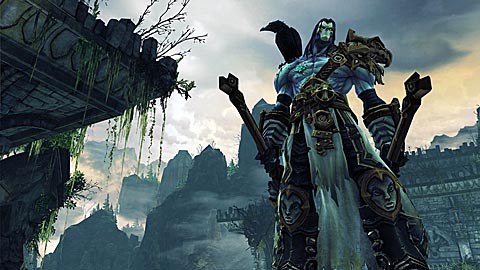 Jeremy's Pick: Beautiful video games and beautiful people are held to the same terrible standard: If it's pretty, it must be devoid of depth. Dust: An Elysian Tail (Dean Dodrill, aka Humble Hearts) wants to wow us with style AND substance when the beautifully-animated, voice acted action-RPG comes to Xbox Live Arcade. This Dust will be unlike any of the other recent Dusts (-514, From-, –force, et al) but will share aesthetic traits with hand-drawn Vanillaware games, or Marvel vs Capcom 3. Dust also wants to show you its inner beauty through world exploration, interesting anthropomorphic characters, quests and other light-RPG elements, item collection, and a "deep" and "rewarding" combo-fighting and experience system. Check out the official site for art, videos, and other info!