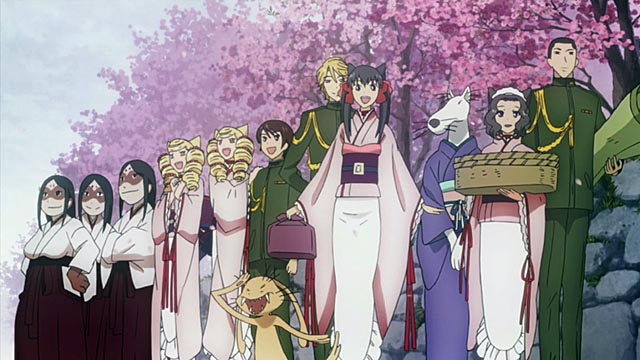 Transitional periods often elicit unforeseen, and sporadically- serendipitous events. That's the premise behind Zakuro (based on Lili Hoshino's 2006 manga, Otome Yōkai Zakuro), which set during Japan's Meiji era, reveals the country adjusting to the effects of Westernization. Amidst the rising tide of occidentalization, a rift is growing between the human and ethereal worlds. This disagreement has spurred the formation of the Ministry of Spirit Affairs, a team comprised of soldiers and half spirit girls- who despite their initial differences and requisite character blemishes, offer up thirteen lean episodes driven by comedy, romance, and a bit of action.
Zakuro's juxtaposition of realms endows the series with two sources of cultural conflict; a tension often heightened by interesting, if occasionally formulaic characters. The anime's lead, Zakuro serves as the requisite tsundere, in the first few episodes. Exhibiting an unmistakable dislike for all things Western, she also is enamored by Kei Agemaki, the Ministry's second lieutenant who is both frightened by spirits and driven by the desire to not disappoint his father. Fortunately, convention is tempered by deft characterization. Zakuro's backstory is revealed at just the right pace to sustain a viewer's interest, while a surprise antagonist is rendered with an unexpected bit of sympathy in the series' concluding episodes.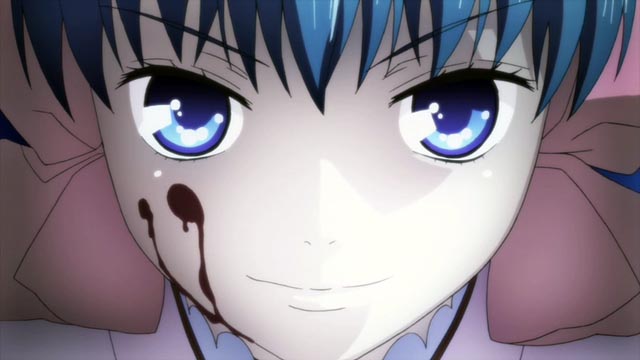 For shōjo enthusiasts, virtue can be found in Zakuro's interactions. With the anime delivering a steady stream of backstory, past exchanges take on new meaning, while future events are foreshadowed with grace (with the exception of the revealed identify of one masked character). Even the series' spirits, who succumb to both sakura branch and power-up song, are crafted with more depth than the average spiteful supernatural entity. More importantly, adversaries are the typical cannon fodder of most series; with enemies withdrawing only to return in later episodes. Adeptly, Zakuro covers a large section of the emotional spectrum, which both awkward and heartfelt romance, a good dose of levity, and at least one episode that's an unabashed tear-jerker.
Respecting NISA's precedent for delivering opulent collector's editions, Zakuro comes in an attractive, full-color, full-sized box. Although this release forgoes the customary Blu-ray disks, the set's two DVDs offer a vibrant 480i picture with no noticeable signs of aliasing. Complementing the 318 minute series are two substantial original picture dramas: Gala Preparation and Little Spirit Theater with depict the series' female leads preparing for a military ball and a key scenes as viewed from the perspective of genial spirits.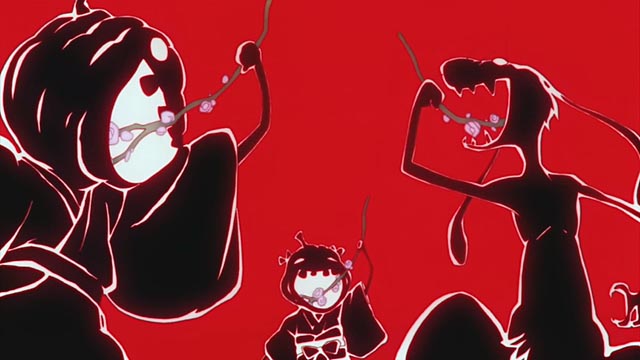 The series' soundtrack is rendered in lossless LPCM Dolby Digital 2.0, supplying a resonant mix through each episode's dialog, OP and three EDs. Like all of NISA's anime releases, Zakuro has the original Japanese voice work with English subtitles, shunning any awkward attempt to dub the series.
Alongside the two DVD slim cases which house Zakuro, purchasers will also find a luxurious hardbound book filled with episode summaries, exquisite artwork, and interviews with both the series' voice actors as well as the manga's creator. While these supplements have become tradition for the publisher's anime output, Zakuro's accompanying text is particularly well done, supplying both a bevy of info and a generous amount of drawings of the series' amiable cast.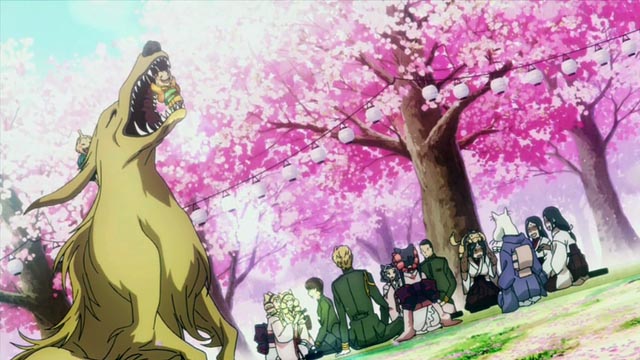 Filled with charming romance, intrigue, and even the occasional well-done action sequence, Zakuro is undeniably entertaining. Capable of charming those well acquainted with anime tropes, it's the unlikely production which transcends its traditional elements, delivering an engaging storyline throughout the series' concise thirteen episode season. Although stream-able on Crunchyroll, enthusiasts will want to own NISA's gorgeous collector's edition.