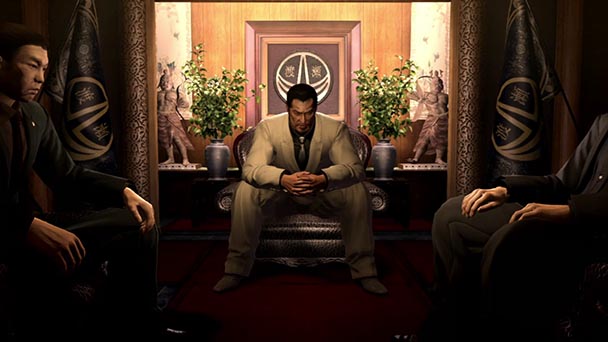 There's a curious tension about open-world games. Although the genre extends an exhilarating sense of freedom, offering virtual playgrounds filled with interactive objects, all too often titles rehash Grand Theft Auto's tenets. For all the autonomy that's granted to gamers, we still find ourselves interacting in many of the same ways. An example of that similitude is found in the impulsive hijacking of vehicles, a mechanic that has become sandbox standard. Once inside the car, driving feels all too similar, as we navigate through a standardized traffic simulation where the rules of the road apply to everyone but us. From GTA, Saints Row, Watch Dogs, Sleeping Dogs, The Godfather and the Mafia games, reckless driving has become routine, with distinction found mostly in physics modeling.
The sum of these experiences makes an early taxi driving mission in Yakuza 5 seem delightfully refreshing. Here, passenger transport isn't just a madcap sprint to a specific location. Instead it's a meticulous and refreshing test of observance and decorum, where players are evaluated on details like acceleration and braking speeds, signaling, coming to complete stops, and even making appropriate conversation with your customer.  While it might sound like Gran Turismo's dreaded license tests, taxi service skillfully shirks frustration, feeling more like some kind of obscure, oddball arcade game.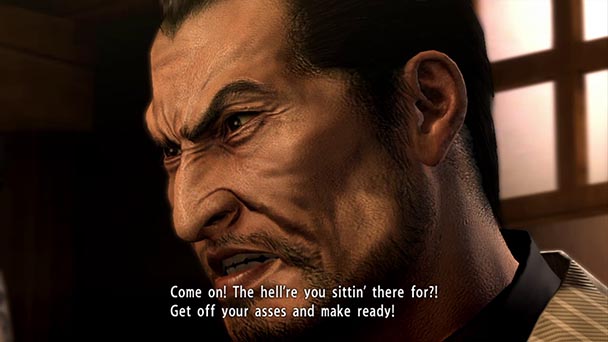 Serving as a lead in titles like Virtua Racing and Daytona USA, Yakuza 5 producer Toshihiro Nagoshi doesn't force players to obey speed limits for long, following up the aforementioned taxi assignment with a breakneck highway chase that has your cab drifting around corners, building intensity in your Heat Action meter that's used to blow past the delinquent who challenged you. Of course, these two sequences are just a fraction of what you'll see and do in Yakuza 5.
From a comprehensive pop idol simulation, noodle house operation, fishing, snowball fights, viewing actual manga, eating regional-specific dishes, playing Virtua Fighter 2, or trying to win a Hatsune Miku doll from a UFO Catcher, the title can feel like an interactive pitch for Japanese tourism. As with previous installments, much of Yakuza 5's allure stems from the astonishing breadth and depth of content. Walk into a convenience store, and you'll find the aisles of immaculately arranged, brightly colored products. Scrutinize your gregarious boss's cluttered desk, and you'll likely spot a girlie magazine, peeking from under a stack of forms. Cities look surprisingly authentic, with citizens donning puffer jackets and surgical masks as they stroll along vast networks of city streets. And unlike Yakuza 3, the hostess bar content is all intact, allowing you to part with your yen in a gentlemanly fashion.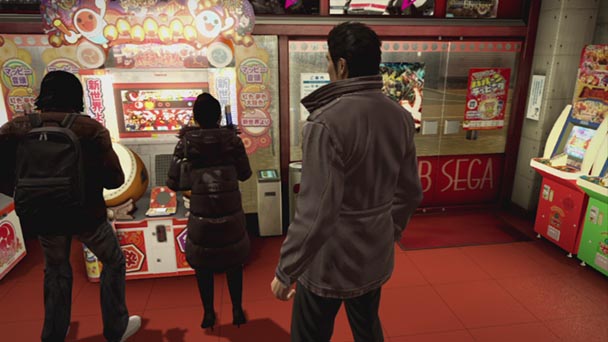 Many titles offer a myriad of mini-games; but here distinction is hewn though a fulfilling plotline. Emphasizing the number of franchise iterations, Yakuza 5 gives players a quintet of protagonists as well as five full areas to explore. A brooding cinematic sequence reintroduces players to Kazuma Kiryu. Having left the orphanage, he's changed his name to Suzuki Taichi, and is attempting to live a tranquil life as a driver in Fukuoka. Like most protagonists attempting to escape their past, an ever-increasing succession of threats forces the Dragon of Dojima into a corner.
Yakuza 4's Shun Akiyama and Taiga Saejima show up as well, with the latter putting his prison survival skills to use as he stalks game and perseveres against hostile weather conditions. Series veterans might appreciate the appearance of Haruka Sawamura, who has left the Okinawan orphanage in hopes of becoming an idol. Thematically, her chapters might be seem a bit frothy compared to the adversity faced by her male compatriots. But, there's still the sense of undeterred ambition, as the sixteen year old pursues fame via television appearances, fan meetings, and even street-based dance-offs. Here, pugnaciousness is represented with heated rivals with her fellow idols, rather than the street fighting that hound Yakuza 5's other anti-heroes. Rounding out the cast the sole newcomer, Tatsuo Shinada, who stars as an image-tarnished baseball player.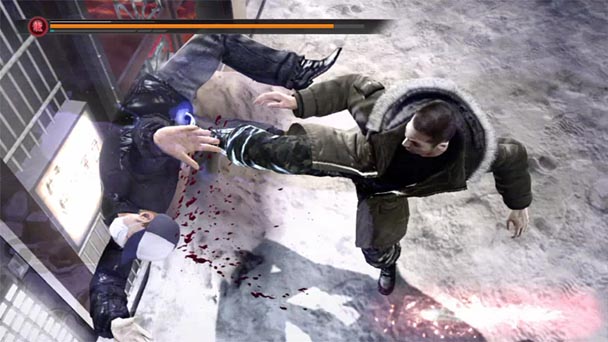 The game's narrative structure largely excels, with each character given their own arcs before players are allowed to switch between them freely. Expectedly, Yakuza 5's payoff is delivered as the cast converges. Given the amiability and the amount of character exposition devoted to each protagonist, its little wonder that the finale feels wholly fulfilling. The downside of this approach is that players will power up and grow accustomed to each character, before the game directs control to another protagonist. While it's not a massive issue, having to start from scratch can feel punitive.
On the upside, Yakuza 5's storytelling stands as the series best. Instead of a persistent procession of bombastic dialog and action, the game delivers a gradual build of tension. While the game has no shortage of spectacle, it's not the only skill in the writers' repertoire. Most likely, players will appreciate the moments of casual reflection and the dissonance demonstrated by each lead, which wouldn't feel out of place in a Takeshi Kitano film. Noticeably, Yakuza 5 revels in the everyday sounds of life, whether it's the melody of native birds, the drum of feet on an upstairs apartment, or the hushed hum of an engine inside a luxury vehicle.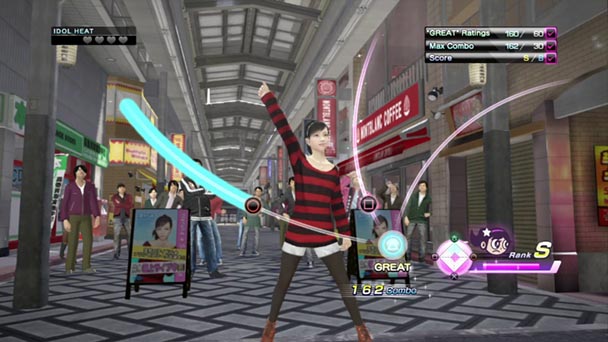 With so many virtuous qualities and a new game engine that allows for fluid animation and more environmental variety, it's disappointing that combat wasn't advanced more. Essentially, players will still be tapping out the same square and triangle combos, with their arsenal updated every time they power up the protagonist. Yes, you can still wield chairs, pylons, and initiate context-sensitive finishers, but there's a notable lack of intricacies like counters. Even, worse you'll often get thrown into fisticuffs with vexing frequency, as everyone from street thugs to rival yakuza foolishly think they can put the hurt on you.
Considering the reasonable $40 USD price for the digital download, Yakuza 5 offers one of the best content-to-price ratios in contemporary gaming, bundling all the DLC from the Japanese release.  I've spent more than fifty hours in the game and there's a significant amount of things unseen across the simulated landscapes of Fukuoka, Nagoya, Osaka, Toyko, and Sapporo. Although scarping slight feel a bit stagnant, that's really the only blemish on what may be one of the last, great PlayStation 3 titles.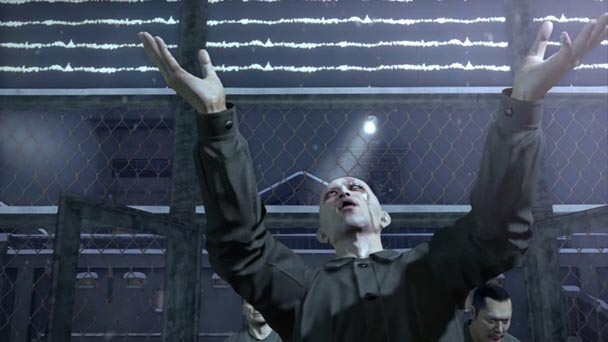 Yakuza 5 was played on the PlayStation 3 with review code provided by the publisher.
Yakuza 5
Platform:
PlayStation 3
Developer:
SEGA
Publisher:
 SEGA of America
Release date:
December 8th, 2015
Price:
$39.99 via PlayStation Network
ESRB:
 Mature
Review Overview
Summary : Can't afford a ticket to savor Japan's virtues? Yakuza 5 offers a weeklong, five city excursion for about the same price as an imported Nendoroid. As a bonus, SEGA also throws in a scenic trip through the seedy underworld thats certain to please.