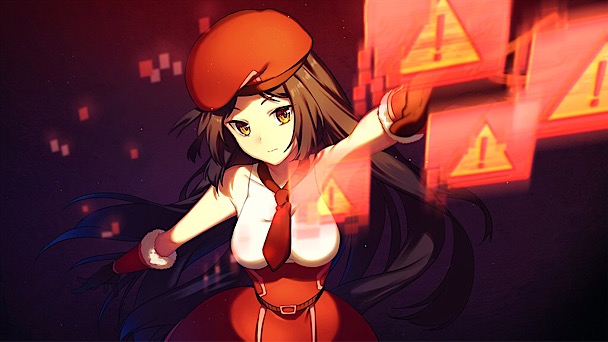 Technology's influence on entertainment is unambiguous. From films built around computer-generated animation to the development of virtual reality, our leisure hours are often rooted around the latest marvels of science. Less discussed is an inverted premise, where media is the impetus of advancement. But for the technological constructivist, it was Star Trek that inspired a generation of engineers to create real-life communicators, phasers, universal translators, tablets, and hyposprays.
Similarly, the 1982 film Tron helped inspire anthropomorphization of computers. Once regarded as emotionless machinery that unquestioningly followed every issued command, Steven Lisberger's writing and direction challenged this sentiment. Lurking insider each piece of hardware were Master Control Programs- artificial intelligence with a body and voice capable of starting an insurgency deep inside of a mainframe computer. Thus the innards of a computer become a context for conflict, with coding being transformed into tangible characters. While it may have hard to wrap our collective heads around the topic in the early eighties, deep-tech drama is arguably its own sub-genre today.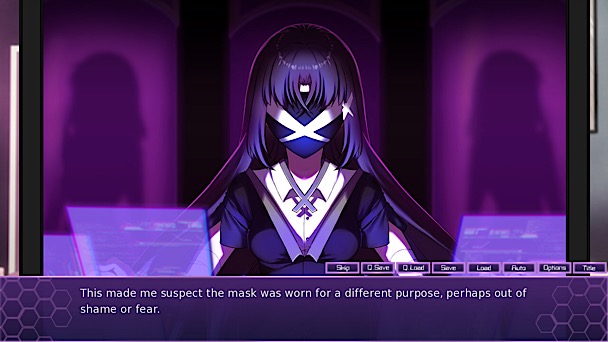 And it's at the heart of Unhack 2, the sequel to InvertMouse's admirable effort that blended visual novel-based narrative with a procession of engaging puzzles. But delving right into the follow-up isn't recommended. Although Unhack 2 offers a succinct summary of the events depicted in the first game, enjoyment is elevated by spending time with Weedy and Miss Debug, Unhack's pair of AI companions. Each is partnered with the game's protagonist, a security specialist tasked with eradicating the spread of viruses which pose a threat to the world. Periodically, the plot was punctuated by action-based mini-games that represents a piece of code evading a network of defensive systems.
Unhack 2 begins with an enigmatic reappearance of one of its predecessor's characters, signifying an entity who's provoking the game's protagonist. Revealing any more would be a disservice to the experience, but do know that the title's plotline is thoroughly engrossing. Much of the quality stems from InvertMouse's writing, who adeptly integrates humor into the proceedings. As Unhack 2 was built around an English language script, none of the snags that often stem from localization are present, making for dialog that's enduringly witty and flows nicely. As OELVNs go, InvertMouse crafts some of the best, and Unhack 2 is the developer at his present peak, exhibiting a masterful control of plotting, pacing, and character exposition.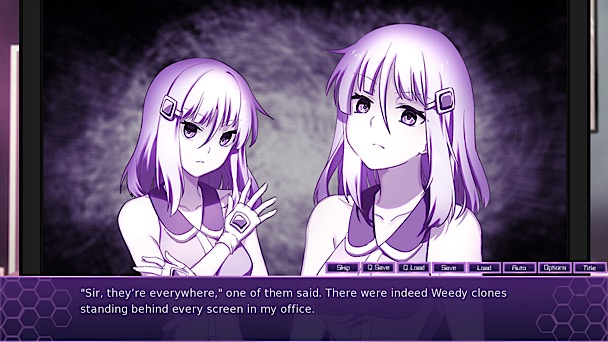 Equally, the title's artwork is exceptional. Sure, the amount of actual renderings and characters might be restrained, but here's it's an obvious decision to favor quality over quality. The game's 'next gen' AI companion quickly demonstrates the level of professionalism, with Rosuuri's scarlet beret-wearing, curvaceous beauty poised to win the affections of players. Sonically, the voiceovers that helped humanize Weedy and Debug are missing, but given the larger size of Unhack 2's script, their omission is understandable.
Although the mini-games use simple, abstract shapes to represent their actions, there's even more engaging here. Now, threats are given turns of their own, goading gamers into predicting their movements. Courteously, the puzzles are never forced onto players, so if you rather just focus on Unhack 2's plotline, the game is rather accommodating. Conversely, given the game's satisfying conclusion and explanation of how AI fit into the Unhack mythos, the games aren't long enough to produce a distraction.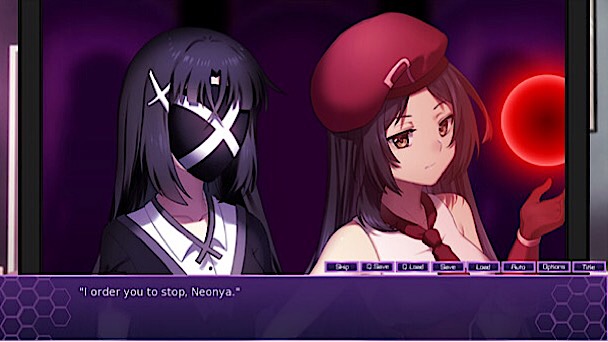 Although the lack of voice over might be slightly disheartening, the upside is that their absence allows Unhack 2 to be sold at a very reasonable price. Coupled with the game's distinctive context, where high-tech noir meets irresistible moe, the game is a requite experience for visual novel fans. Within its five hour playtime, Unhack 2 invites some philosophical reflection while providing narrative and characterization that are remarkably engrossing.
Unhack 2 was played on PC with review code provided by the publisher.
Unhack 2


Platform: 
PC

Developer:
InvertMouse

Publisher:
 InvertMouse

Release date:
 January 12th, 2017

Price: 
$6.99 via
Steam
Review Overview
Summary : Don't let the sudden surplus of middling English-language visual novels dissuade you from giving Unhack 2 a try. It's one of the best efforts to stem from outside Japan, demonstrating InvertMouse budding mastery of the medium.