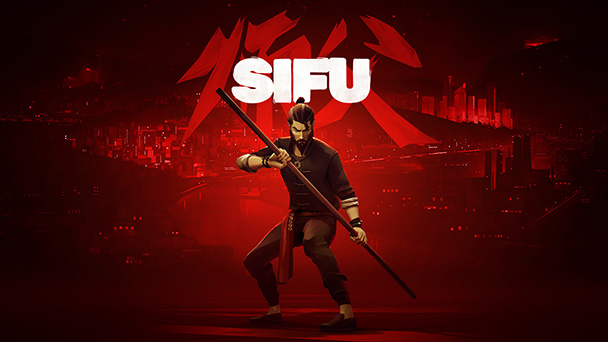 The tale of ancestral vengeance might be well-worn, but SIFU's intense action with its substantial moveset make it feel fresh. But only the truly committed warrior will want to walk this path.
SIFU


Platform:
PC, PlayStation 4
Developer:
Sloclap

Publisher:
Sloclap
Release date:
February 8th, 2022
Price:
$39.99 via the
Epic Game Store
or
PlayStation Store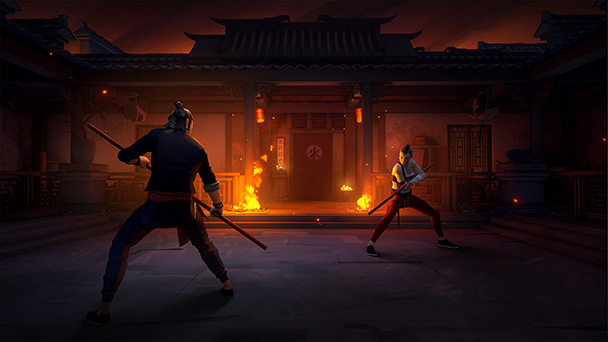 At its best, SIFU makes you feel like you're in Park Chan-wook's Oldboy, Gareth Evans' The Raid, or almost any of Jackie Chan's classic Hong Kong films. You play as either the male or female descendant of a Sifu, the Cantonese word for "master". The introduction details a group of five assassins who storm your father's academy, killing everyone including you. Brought back to life through the power of a magic talisman, you master the art of Pak Mei Kung Fu, preparing for the day you hunt down and kill each of the assassins, Kill Bill-style.
Your first target, known as the 'Botanist', sends you into through the innards of the seedy drug den. It's here that SIFU shines, with thugs idly standing guard until noticing their presence. Draw closer and they'll punch, kick, or swing at you with an improvised weapon like a glass bottle or rusty pipe.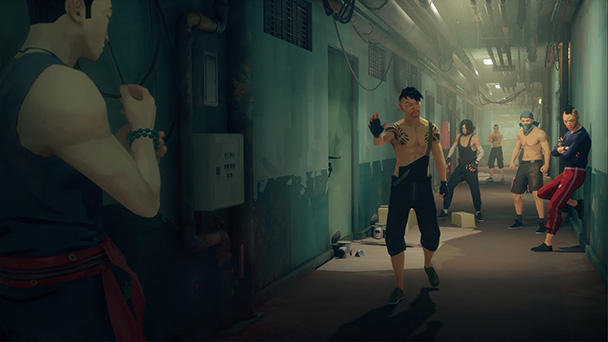 Strike Decisively in the Name of Vengeance  
And while it probably violates some of the core principals of wude (translated as martial morality), striking an unsuspecting character is quite invigorating. Getting the jump on your opponent offers a clear tactical advantage. And it's a blast to catch them off-guard with a punishing fist or foot to their temple, just as they're mouthing off to you.
Occasionally, you can use environmental objects, punting a footstool at foes like Jackie would, or catching a tossed bottle and instantly flinging it back at adversaries. Occasionally, there's even a hint of stealth with SIFU setting up lone guards for quick and satisfying takedowns.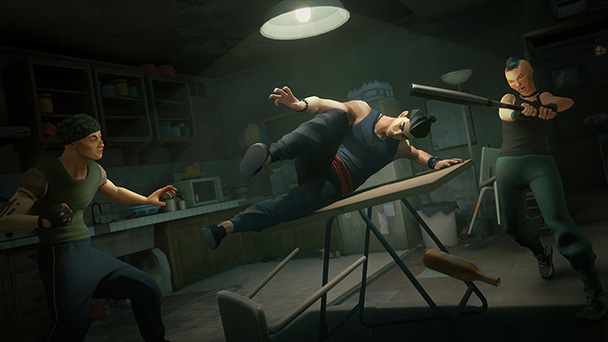 Feel the Power of Pak Mei
Initially, the action feels like other games inspired by HK cinema, such as Jet Li: Rise to Honor, Stranglehold, and Sleeping Dogs. You're faster, smarter, and more powerful that your opponents, offering exhilarating power fantasy. But the elation is short lived. SIFU wants you to know that mastering a martial art master is no easy task and might take multiple lifetimes to full grasp. So much for learning Kung Fu as quickly as Keanu did in The Matrix.
Instead, you'll probably repeatedly die in SIFU, where you can opt to be resurrected by your magical talisman. But there are a few idiosyncrasies associated with dying. You're lose a year of life the first time you're revived, and two years the second time. Before long you'll be adding six or seven years. Every decade uses one of the coin-like ornaments on your amulet, with death often arriving for septuagenarian martial arts masters. I always assumed that the old masters of cinema, with long, flowing white hair and long facial hair were converging on a hundred.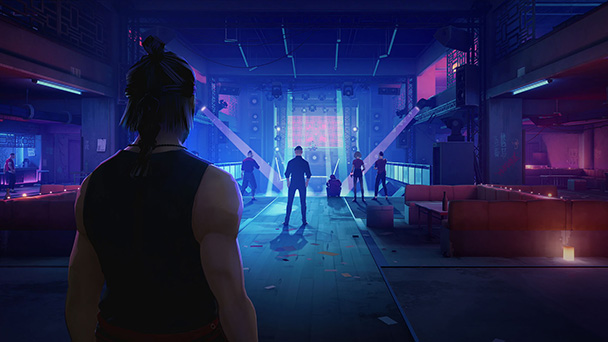 Senior Savior
Aging introduces an interesting wrinkle into SIFU. When you get older, your attacks grow more powerful. But your heart bar shrinks, forcing you to play more defensively. But you won't be able to button mash like you could in the Batman: Arkham series. For one thing, blocking is a gauge-driven resource, forcing you to sporadically evade Ryu Hayabusa-style. And SIFU is much, much pickier about the timing of its parries that more of it's pugnacious peers.
Yes, the blocking is going to be a contentious mechanic. If you've been on a steady diet of Soulslikes that have little margin of error, you'll probably appreciate SIFU's elevated challenge level. But those accustomed to spamming their way through martial arts titles will probably give up on their quest for vengeance by the second stage. I know it's a controversial point, but I would have preferred if SIFU offered an easier mode. There's a legion of gamers who grew up on Jet films but their work schedules prohibit the time-consuming mastery of digital Pak Mei. Here is where I admit that having to restart the game multiple times delayed this review. Mostly, groups caught me in a flash of distraction, as I tried to move the camera's perspective when caught in a corner.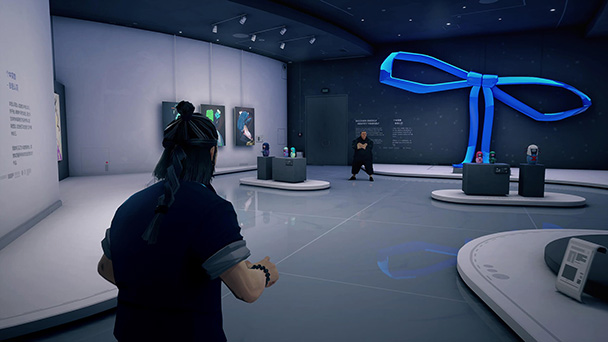 Taking Wisdom into the Next Life
On the upside, SIFU does provide some boosts, but it's a little cagey on explaining the details. Continue to kick ass and you'll increase a combo meter, with fights paying off experience for grow your abilities. You can spend these resources on the current run and forfeit them when your character ages out. Alternatively, you can pay roughly fivefold for a permanent ability or upgrade. Yes, that means there's some repetition as your traverse the same stages, making SIFU's procedural clue collecting (complete with a stick-pin crime board) a bit redundant.
At least there's some deft level design. Explore SIFU's housing complexes and neon-drenched night club, and you'll see grime gradually give way to beauty, revealing the dichotomy of many urban cities. Nestled within each milieu are elements of elegance, from a bamboo forest to a tranquil evening showered in brilliant moonlight. While the cel-shaded characters can occasionally look like crude caricatures (what is the hell is going on with the face on the 70-year-old protagonist?), there are moments of virtue. After taking on a succession of stringy combatants, facing a corpulent mid-boss can be fittingly fear inducing and the motion-captured animation is a joy to behold. Sonically, the lack of Cantonese voicework is an oversight, somewhat alleviated by Howie Lee's first-rate soundtrack. Tracks range from an intermingling of traditional Chinese instrumentation with modern synth work to industrial rhythms that trigger apprehension when entering areas for the first time.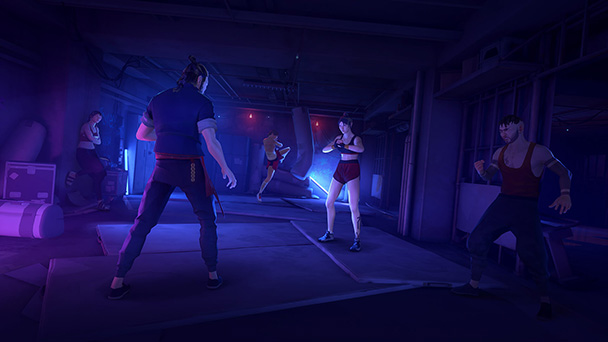 Conclusion
Much like Housemarque's Returnal, SIFU is fated to become a divisive title. Those who relish a tough challenge will find the game's journey stimulating. There's gratification to be had in pummeling goons who encircled and extinguished your life several times. Make no mistake, it's thrilling to have the starring role in a martial arts movie filled with ass kicking. But if you lack the patience for mastering a replication of Pak Mei Kung Fu, committing to mastering precisely timed parries and dexterous evades, you might want to follow the path of the peaceful warrior. There will be other games that will make you feel like Donny Yen.
SIFU was played on PC with review code provided by the publisher
Review Overview
Summary : Likely, the road to revenge is lined with dozens of retries, as SIFU injects a bit of permadeath into its martial arts-driven brawling.