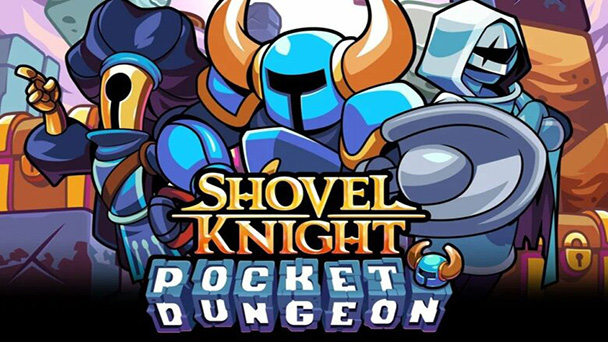 Much like the December 2020 release of Grindstone, Shovel Knight Pocket Dungeon is this year's hard-to-put-down puzzler. Build around an ingenious concept and rogue-like elements, expect to still be playing this in the new year.
Shovel Knight Pocket Dungeon


Platform:
PC, PlayStation 4, Switch
Developers:
Vine, Yacht Club Games

Publisher:
Yacht Club Games
Release date:
December 13th, 2021
Price:
$19.99 via
Steam
,
PlayStation Store
, and
eShop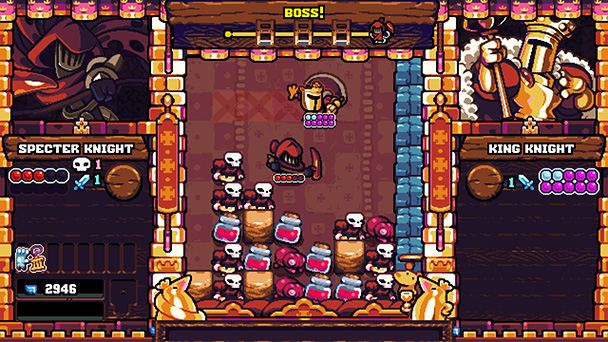 Yacht Club designer Nick Wozniak once stated that Shovel Knight began "as a joke conversation over lunch that kind of got too serious." That relaxed discussion proved amazingly fertile, with the original 2014 game spawning a trio of campaigns (Plague of Shadows, Specter of Torment, and King of Cards), each built around a new protagonist. 2019's Shovel Knight Showdown pitted the series lead against fifteen of the series' enlarged cast of heroes and villains, broadening the property ever further.
Now, the sapphire-colored, tool-carrying, adventurer is branching out into the puzzle genre.  Shovel Knight Pocket Dungeon is remarkably skilled spin-off that will delight fans of efforts like Mr. Driller. Conceptually, it's a clever title, with a core mechanic that blends the trading of hit points with traditional tile matching. But it's the incorporation of franchise tradition, from the brightly hued, NES-era visuals, Jake Kaufman's dependably buoyant soundtrack, and a roster of recognizable characters that will delight players who have followed Shovel Knight's illustrious career.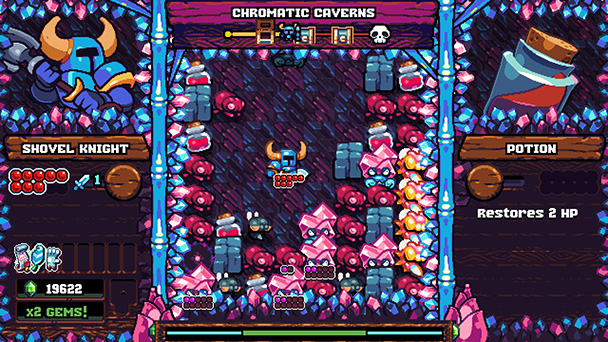 Potion Devotion
The inroad into the game's diminutive dungeons happens when Shovel Knight finds an object that resembles the Lemarchand's box from the Hellraiser films. After fiddling with the cube, the protagonist is transported to another dimension. There, he finds Chester, the franchise's customary shopkeeper. Additionally, the lead encounters Puzzle Knight, a character who's been trapped for years inside the dungeons, unable to escape. The confined character explains that freedom involves collecting key fragments, plunging the protagonist and other unlockable characters into a rogue-like expedition.
Across each stage, Shovel Knight moves across gridded board where items and enemies materialize and slowly fall downward. As with most block-based puzzlers, the elimination of one tile removes all of the identical ones that are touching it. For some kind of blocks, coming into contact instantly removes a cluster. But most enemies have visible hit points and aren't removed from action until their health is depleted. To counteract your character's continual drain of wellbeing, items like potions and turkeys are frequently spawned, offering a quick rejuvenation.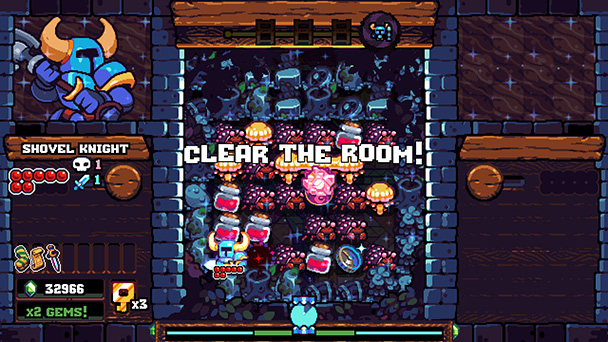 Other items, like keys and doorways also descent across the playfield. Grabbing a key opens treasure chests. Inside are helpful, limited use relics, that will do things like extend the Knight's attack range, freeze enemies, and protect against counter attacks. Pocket Dungeon's rogue-like qualities means you'll use in-game currency to purchase new perks from Chester. These relics might randomly appear in subsequent playthroughs, doing things like enlarging the blast radius of the random bombs that appear in each labyrinth.
Yes, There are Tentacles
Like Mr. Driller, adversity is rooted in the game's distribution algorithms. Persevere and you'll find fewer potions and an increasing number of tougher enemies. But Pocket Dungeon has a few other tricks, like a multitude of enemy behaviors. Some foes solidify, compelling you to attack other targets until they soften again. Goldarmor's will deflect you attack with a shield, prodding you to strike from a different position. Later, resilient tentacles will emerge on the battlefield. If you don't act fast, they threaten to take over. Occasionally, mini-bosses drop into the playfield, and you're have to sidestep their attacks, with the game's kindly signaling with translucent warnings.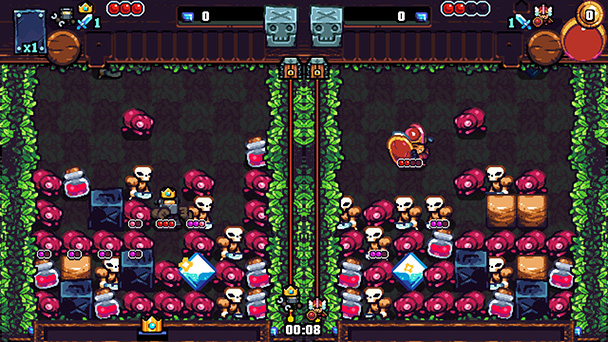 Periodically, you'll face off against bosses, drawn from the Quarter of No Quarter, a collection of series scoundrels. Expectedly, these showdowns are challenging, requiring you to read the playfield like a chess game, thinking several steps ahead of the game. Puzzlers than have engaging moment-to-moment play don't always excel at these confrontations. But Pocket Dungeon's clashes are suitably tough, requiring you to manage a playfield that's becoming laden with foes while simultaneously wearing away at the bosses' defenses, making for enjoyable encounters.
At least some of the motivation is found in the dividends of these battles. Success means you get to play as the defeated character and each of these unlockables will radically alter how you approach the game. Specter Knight tweaks the balance by making potions poisonous; you'll have to defeat enemies to regain health. Meanwhile, Mole Knight can burrow into the ground, moving out of jams or evading explosions. There's also a respectable amount of variety found in the game's Versus and Daily modes, although you will have been the game's entirety of enemies before too long.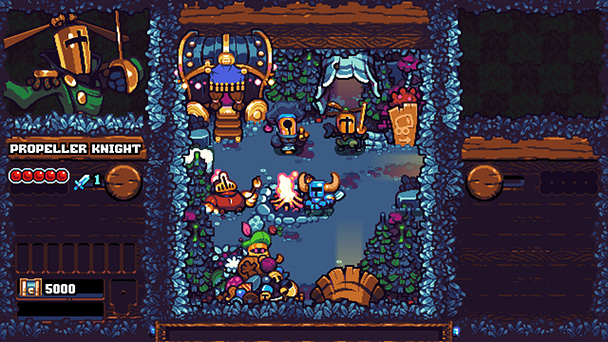 Conclusion
Although Pocket Dungeon's soundtrack revisits songs from the original game, Jake Kaufman's remixes inject each track with new energy. Likewise, solo developer Vine's collaboration with Yacht Club games is synergistic. Seeing Shovel Knight and the Quarter of No Quarter in a puzzler feel natural, thanks to some vigilant thinking about how each character's abilities are expressed. After witnessing several inspired spin-offs, it's encouraging to see a derivative matches the quality of the source material.
Shovel Knight Pocket Dungeon was played on PC
with review code provided by the publisher. 
Review Overview
Summary : Shovel Knight Pocket Dungeon is one of the puzzlers where "just one more game" can stretch into hours. Going missing in this dungeon is entirely possible.