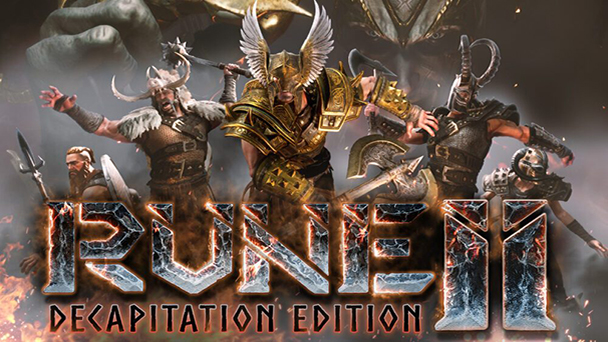 Prepare yourself for uninspired combat and crafting in Rune II: Decapitation Edition. While it's a notable improvement on the original release, there's still work to be done before the game feels like a commercial product.
Rune II: Decapitation Edition
Platform: PC
Developer: Studio 369
Publisher: Ragnarok Game, LLC
Release date: November 13th, 2020
Availability: $29.99 via Steam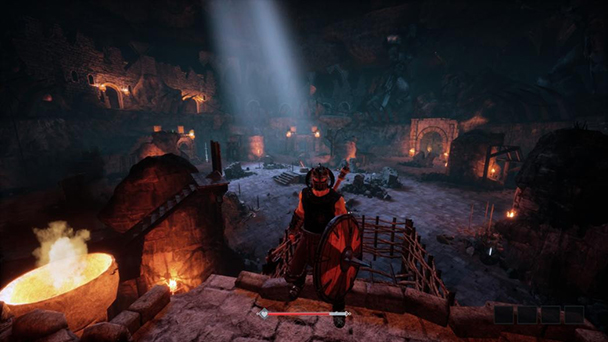 Unlike many mythologies that depict gods as impervious, Norse tales often center around fallibility. Ragnarök, the name given for a series of apocalyptic battles, would eventually claims the lives of deities such as Odin, Thor, Týr, and Loki.
Fittingly, the recent PC release of Rune II: Decapitation Edition is marked by persistent imperfection. Play for an hour and you'll bound to encounter a few abnormalities. And given the presence of Nordic themed titles which offer more skillful storytelling and polished play, Rune II seems rather ill-fated, destined for Fólkvangr, rather than the glorious hall of Valhalla.
A Troubled History
Although the release of Rune was met with modest review scores upon its release in 2000, developer Human Head demonstrated the kind of resilience that's part of the Viking spirit. Following two more unappreciated efforts (2004's Dead Man's Hand and 2006's Prey) and a fire that partially damaged their offices, they'd preserve and go one to create a sequel to Rune.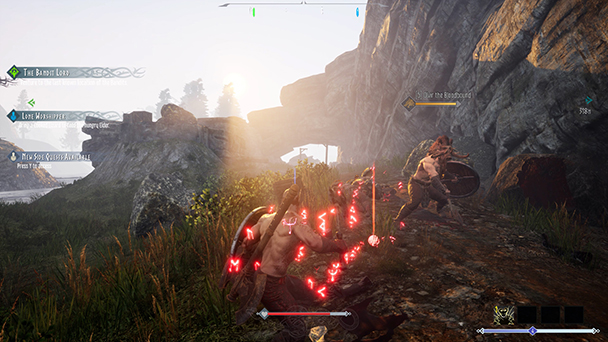 But following the title's exceedingly buggy release on the Epic Game Store, the studio was swiftly shuttered last year. In the aftermath, a new development house named Roundhouse Studios emerged and a lawsuit was initiated by the publisher. One year later, Rune II: Decapitation Edition is here. While the title is definite improvement over its previous iteration, it still feels far from the level of quality expected for thirty-dollar product.
Loki's Customary World Ending Antics
Undoubtedly, Roundhouse has poured their efforts into improving the game plotline, which revolves around Loki's efforts to destroy Midgard. Given contemporary media's captivation with Norse mythology, Rune II doesn't have to fill in all the details. Most are probably are well acquainted with Loki's tendencies, the gravity of Ragnarök, and even some of the gods that your character can vow allegiance to.
A playthrough of Rune II begins in the character creation suite, where you can specific gender as well as a bit of cosmetic customization. However, don't expect too much flexibility. Expectantly, almost everyone looks like TechnoViking. But since Rune II takes amusing liberties like regenerating severed limbs after drinking a quart of mead, a bit more outlandishness would have been welcome.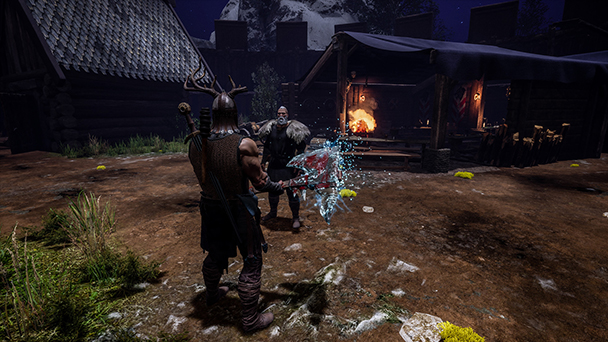 Middling Depiction of Midgard
Soon you're thrust upon Decapitation Edition's world, which flouts geography about twice at large as its predecessor. As the one who is fated to defeat Loki and put a stop to Ragnarök, you'll cross a lot of austere land and empty ocean, explore dungeons, as you tackle the game's procession of main and side quests. Yes, it's an open-world affair. But like many subordinate sandbox experiences, the world can feel a bit too dull.
The game's four difficulty levels effect influence how punishing combat can be. Opt for the easiest, and you can hack and enemies with only a minimum of worry. Push the adversity up, and you'll be forced to raise your shield against incoming attacks as well as swing your weapon to cleave through opponents. You can also fling axes and swords at enemies, which is made useful by Rune II's rather lenient inventory system.
Lackluster Skirmishes…
On higher levels of challenge, you'll be forced to keep an eye on the game's stamina meter. This design decision means you'll be slashing and backpaddling quite a bit, a technique that grows tedious before too long. Occasionally, you'll be goaded into putting objects between you and your opponents, but beyond this tactic, Rune II's battles grow tedious.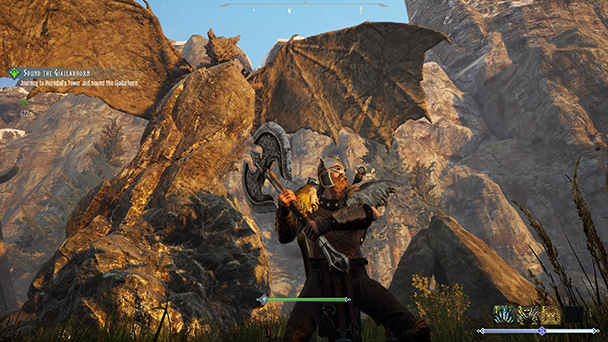 Another issue is that there's little feeling of connecting with mighty swords and axe. Although a loot system attempts to inject variety, blade don't feel like they are coming into contact with enemies, but rather are cycling through animation routines.
…But Plenty of Gore
To its credit, the Decapitation Edition delivers the brutal dismembers that the title implies. Sure, there's some obvious sleight-of-hand with enemy models replaced with a lump of viscera and a few arms scattering across the ground. But it's rather satisfying again the game's incredibly irksome stun-locking foes. Another upside is the game adaptability, which can accommodate cooperative and player vs. player play. But until more of the title's bugs are excised and all quests can be completed, expect to bask in disappointment with your buddies.
Beyond combat, you'll also be tasking with crafting. Constructing everything from longhouses to weapons armors demands environmental materials, so you'll be cleaving rocks and trees just as often as Nordic creatures. While elements like building your house is sped up to comical speeds, Rune II doesn't provide much instruction to guide you with some of your domestic endeavors. As such, the mere act of cooking a meal can feel cumbersome. Adding to insult is a control scheme that demands mouse and keyboard play. There's support for controllers, but many commands remain unmapped.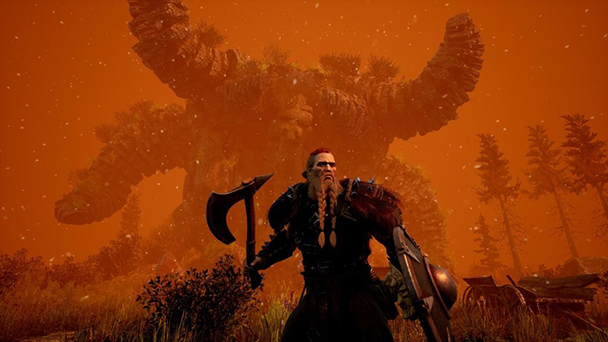 Conclusion
In its current state, Rune II: Decapitation Edition is a bit of a mess. Neither combat nor crafting bring any innovation- or are they particularly gratifying pursuits. When coupled with a wealth of bugs and glitches, frustration is frequent and generally outweigh the sporadic moments of gratification found here. Those seeking Nordic action should replay the God of War reboot or consider Assassin's Creed: Valhalla, both of which offer experiences more suitable for a virtual Viking.
Rune II: Decapitation Edition was played on PC with review code provided by the publisher. 
Review Overview
Summary : The bugs are numerous, the voice acting is often laughable, and even the skill trees are uninspired. While Rune II: Decapitation Edition isn't a spectacular failure, it's not worthy of a Viking funeral either.