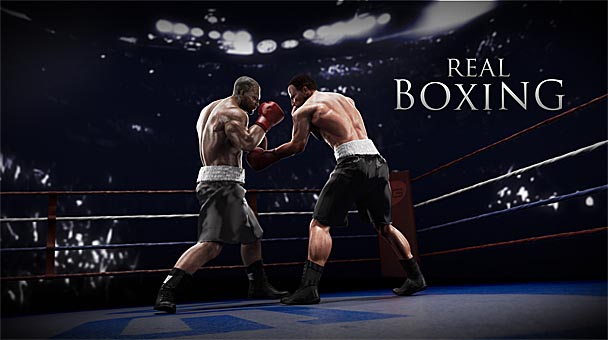 Already a critical and commercial success for iPhone and Android devices, Vivid Games' Real Boxing is bringing its Unreal Engine 3-powered pugnaciousness onto another portable device: The PlayStation Vita. We spoke to the game's creator Remi Koscielny about what changes and improvements owners of Sony's handheld can expect from this new iteration.
Tech-Gaming: The team at Vivid Games decided to use Unreal Engine 3 to build Real Boxing. What were some of the motivations behind this choice?
Remi Koscielny: It's a great engine that's very flexible. It also helped us get some pretty spectacular graphics on PS Vita, so that's a big plus!
Tech-Gaming: Was there ever any discussion of using another engine?
RK: UE3 has worked great for us since the Real Boxing franchise's inception, so there was no need to consider switching for PS Vita.
Tech-Gaming: A version of Real Boxing is currently available for iOS and Android devices (via Google Play). Can you discuss some of the key differences with the PS Vita iteration?
RK: There are a ton of upgrades and changes for Real Boxing on PS Vita. At the core level, we've adapted the game to work well with the Vita's strengths in terms of controls and technology. The visuals are improved and we have a new control scheme that uses all the Vita controls including buttons, joysticks, and touch. Real Boxing now has multiplayer modes and we'll be revealing more details about that as we move forward. We support the Near system, there's a new upgrade system in the game, and also all the in-game content is immediately available at purchase—there's no in-app purchases to worry about.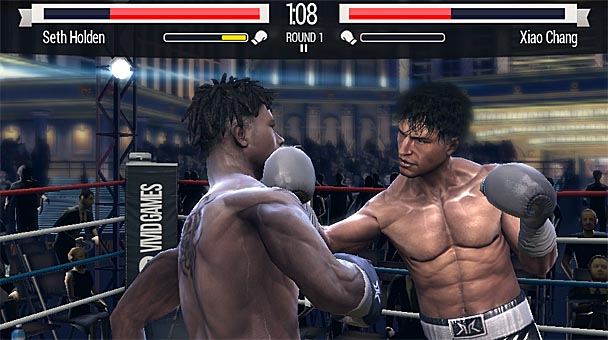 Tech-Gaming: What kind of specs can we expect from the PS Vita version? 60 frames per second? Full 960 x 544 output?
RK: Our frame rate will be locked to 30 FPS at full resolution.
Tech-Gaming: The press release for Real Boxing mentioned both touch-based and physical control methods. Can you provide some additional insight into how these systems work?
RK: We'll be rolling out more details about this closer to launch. All I can say is we give players some fun choices for how they want to box!
Tech-Gaming:  Translating the 'sweet science' into an enjoy gameplay mechanic that anyone can enjoy has often challenged developers (for instance, Fight Night's transition to analog stick-based swings irritated button-pushing purists). What games served as the foundation for Real Boxing? 
RK: We focused on the best ways of delivering of a good boxing experience on the Vita, using all of its control options–whether this was punching using the buttons, the analog sticks, or the touchscreen. We give players a range of options to choose from depending on how they like to interact.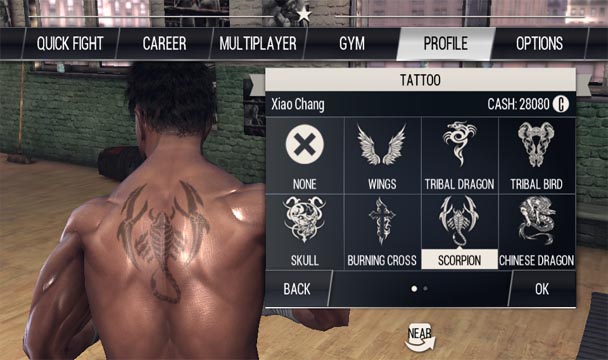 Tech-Gaming: Motion capture was employed to model the in-game athletes. How many different animations will players see?
RK: There are around 250 different animations in the game so there's a good deal of variety.
Tech-Gaming:  Obviously, seeing damage to an athlete's face and body is an indicator of the ferocity, strength, and skill of your fighter. Will players see sweat, blood, bruises, swollen eyes and lips?
RK: Blood and swollen face parts will appear as player gets certain amount of punches. Sweat will be also visible on boxers. We try to make the boxing experience look as real as possible!
Tech-Gaming:  With a name like Real Boxing, potential purchasers will undoubtedly expect authenticity. So does the title quality as a simulation? How much verisimilitude can players expect?
RK: Real Boxing is a true simulation of pro boxing delivered as a console-style game. We're not using licensed boxers but everything from the style of fighting to how you progress through a career is delivered with realism.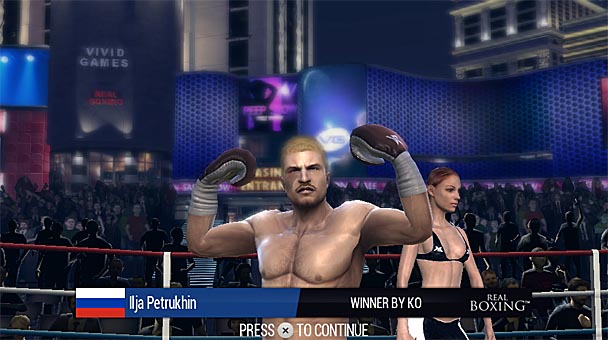 Tech-Gaming:  Can you tell us about some of the game's modes. Obviously, gamers expect a single-player tournament, but will online matches be available as well?
RK: Real Boxing has single, career, and training modes as well as ad-hoc and wifi online play.