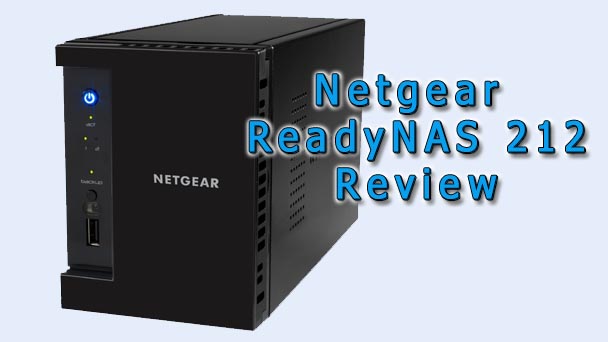 There's an ever increasing number of reasons why home and small offices should invest in network attached storage, commonly referred to as NAS. Microsoft's recent rescindment of unlimited cloud-based for Office365 users means that Home, Personal, and University customers are going to have to relocate any data that exceeds a one terabyte limit. Given the proliferation of digital media, with storage needs that essential double with each passing year, storing your photos, video, music, and documents on a hard drive might seem like a simple solution. But unless you want to lug that drive around with you, that likely means connecting that storage to a perpetually powered PC.
Then, there's backups. With the inevitable failure of both hard and solid-state drives, vigilant users might use network storage to duplicate important data. Commonly utilizing RAID technology, NAS' are especially adept in this capacity, utilizing redundancy across multiple drives to guard against data loss.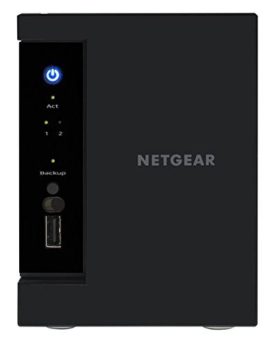 Vying for your dispensary funds is the Netgear ReadyNAS 212, a peripheral which offers some impressive specs and durable build quality for an evenhanded price. Save for a few, forgivable issues with setup, the device delivers a commendable performance, making for a sensible system that effortlessly saves, stores, and protects your data.
Even before opening the ReadyNAS' housing, you'll likely have an inkling of quality, with the container having a solid twelve pounds of heft. Those suspicions are confirmed once you remove the device from the corrugated protective frame. Lacking the economic feel of its competitors, the 212 looks and feels positively business class, with the sturdy metal frame and fingerprint resistant matte-black finish exuding business-class build quality.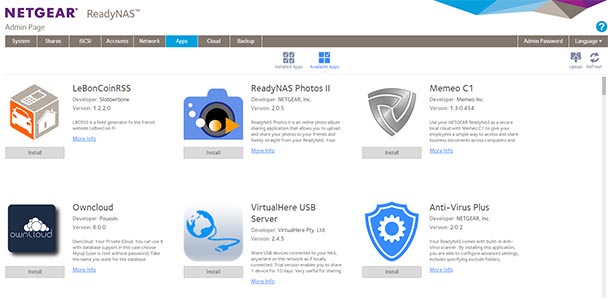 Similarly, the device's specifications confirm that impression, with the 212 flaunting a quad core Cortex A15 1.4GHz processor to help with video transcoding. Although the unit doesn't allow for user upgrade, the included two gigabytes of RAM are enough to prevent any bottlenecks for a handful of simultaneous users. With two Ethernet ports, the 212 even boasts Link Aggregation, where user can create a parallel connection to double transmission speeds.
While the 212's quick setup guide seems to imply a straightforward out of the box experience, we experienced a few hiccups. No issues could be found on the hardware side of things. Although our review unit was delivered with a pair of two terabyte drives pre-installed, the installation of storage into the two bays is trouble-free thanks to the screwless mechanism and a lock latch which holds a hard drive securely in place. Pleasingly, users can even use a 2.5-inch SSD with the ReadyNAS, although they'll have to purchase a drive caddy to ensure a proper connection. Once powered on, the unit emitted only a faint hum and a modicum of heat during operation.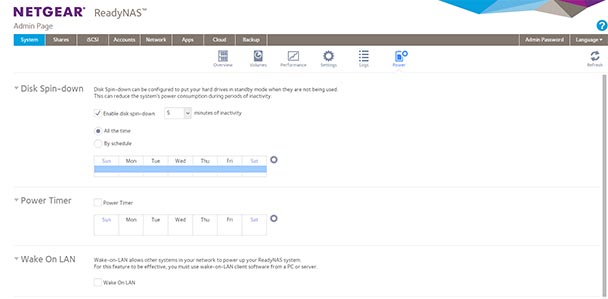 According to the quick start guide, users simply open a browser window, navigate to http://readycloud.netgear.com, and detect the ReadyNAS, before configuring the peripheral for use. But in two test environments, the device wasn't detected, with the web-based interface suggesting the download of a dedicated PC app. Unfortunately, that failed to detect the 212, so we had to look at our router's map of wired devices, and connect directly to ReadyNAS's IP (http://192.168.0.100/). While it's certainly not a deal killer, it might be a hurdle for the inexperienced.
Once we gained access to the UI, the rest of setup was effortless, with the interface allowing for painless firmware update. Additionally, the admin page allows for the installation of over seventy different apps (as well as the upload of any others, allowing for everything from TVButler streaming to more elaborate functionality via WordPress, Moodle, or phpBB. Predicting the needs of most media-driven users, we installed Plex, and after a few breezy configuration options, were streaming Mad Max: Fury Road and If Her Flag Breaks around the office directly from MX Player Pro.
Naturally, the put the ReadyNAS through our own personal stress-test, tasking it with the simultaneous transcoding and transmission of three separate streams. Largely, The 212 performed well with most media giving only a few server-side hiccups. But a few videos wouldn't play through the Plex app, with the warning "the serving in not powerful enough to convert video". Testing seemed to indicate that this was most likely a Plex bug than an issue with the 212, but users with large libraries might want to take note.
From the automatic upload of pictures taken via our mobile into customized user accounts to the ability to download Office documents via the ReadyCLOUD Android and iOS apps, the device dispenses most of the functionality anyone would need. The only downside is that the mobile applications tend to feel like navigating a web-based UI rather than the efficiency of an interface built from the ground up.  Likewise, a few more options, such as the ability to select download locations, would be helpful.
As for speed, while our test environments didn't replicate the 200Mb/s peak that Netgear claims the 212 is capable of delivering, we did achieve a steady 50Mb/s for larger files, which should be fine for most home users. Should you require additional speed, the ReadyNAS is LACP capable, but the set-up isn't for novices, requiring users configure router and network storage to work in tandem. Still, it's a nice feature to have if you have the proper router or smart/fully managed switch.
As a data protection device, the ReadyNAS largely excels. For Mac owning households, ever user can set up their own individual Time Machine backup. Likewise, Mac PCs owners can schedule entire backups or even backup folders shared across multiple device, endowing the 212 with Cloud-like versatility. Here, Netgear's claim of making snapshots without performance penalty prove true, with the device saving multiple version without any perceptible increase to CPU cycles. Our only wish is that the system allowed for more options of data management, say deleting copies that are more than a year old.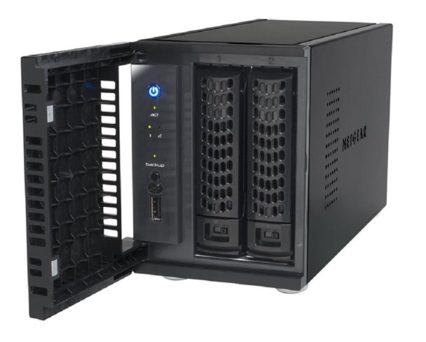 Two pleasing safeguards round out the ReadyNAS' dedication of keeping data secure. The ability to burn on Bit Rot protection guards again the gradual degradation of information, offering a way to detect and repair corrupted data ensuring that precious pictures and video are safe. Likewise, the inclusion of virus protection (automatically updated by the device) is another precaution against data damage.
Ideal for homes and small offices that need a compact, efficient, and worry-free network storage system, Netgear's ReadyNAS 212 is just short of faultlessness. If the form can work out some of the setup kinks and improve their mobile app, then this two-bay, expansible system should be added to your short list of storage options.
A Netgear ReadyNAS 212 and two drives were supplied by Netgear for the purpose of this review
Tech Specs
Product Number: RN202
Number of Bays: 2 Bays
Maximum Capacity: Up to 12TB of storage
Processor: 1.4GHz Dual Core High Performance ARM Cortex A15 Processor
Memory: 2GB RAM
Drive Types Supported: SATA/SSD 2.5" or 3.5"
Hot Swappable Drives: Yes
eSATA Port for Additional Storage: 1 Port
LAN Ports: 2 Gigabit Ethernet LAN ports
USB Ports: Three (3) USB 3.0
Chassis Warranty: 3 Years
Dimensions DxWxH (mm): 220 x 101 x 142
Weight (kg): 2.03 (chassis only)
Street Price: $399, Diskless model
Review Overview
Summary : Plenty of power and memory help the Netgear ReadyNAS 212 serve as an essential storage system for home and home office needs.