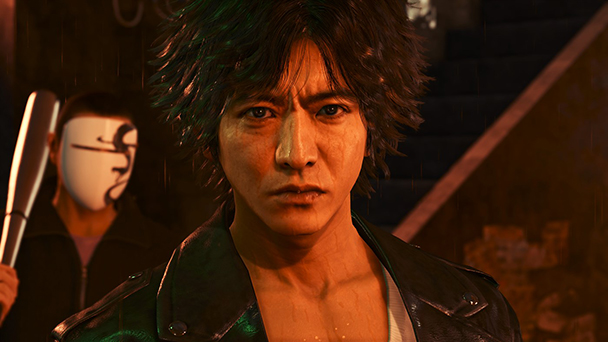 With talks of Ryu Ga Gotoku Studio's Toshihiro Nagoshi splitting with the studio and murmurs over disagreements with Takuya Kimura's (responsible for Takayuki Yagami's facial capture and voicing) talent agency, the continuation of the franchise isn't guaranteed. If Lost Judgment happens to be end of the spin-off series, the team should be commended for crafting one of the best sides stories in recent memory. 
Lost Judgment
Platform:
PlayStation 4/5 and Xbox One, Series X/S
Developer:
Ryu Ga Gotoku Studio
Publisher:
SEGA
Release date:
September 2nd, 2021
Price:
$59.99 via physical media and digital distribution
Availability:
Microsoft Store
,
PlayStation Store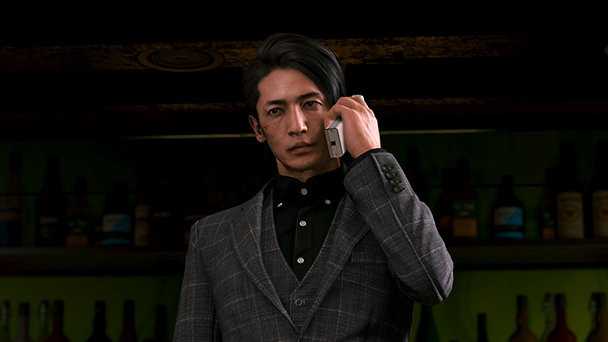 The majority of Ryu Ga Gotoku Studio's games often showcase fascinating tonal dichotomies. Lost Judgment is no different. Like most crime procedurals, the atmosphere is established quickly. Here, a pair of firefighters investigate smoke emanating from a warehouse. But there are no flames. Instead, the disturbance was caused by emergency flares deliberately positioned like an arrow, pointing to a blanketed object.
Lifting the tarp reveals a rotting corpse and a lingering closeup shot details a throng of maggots and abscessed flesh. The game's opening minutes foreshadow a darker, even more pulpy plotline to come, surpassing the eye-gouging serial killer of the last game.
Yet, there's also an astonishingly wholesome side in Lost Judgment, with a succession of side missions sending the protagonist to a high school, where there's dancing, mentoring a robotics club, and coaching a team of eager esport contenders. This duality has long been a part of the Yakuza, but its extremes are pushed with Lost Judgment. And that's a good thing.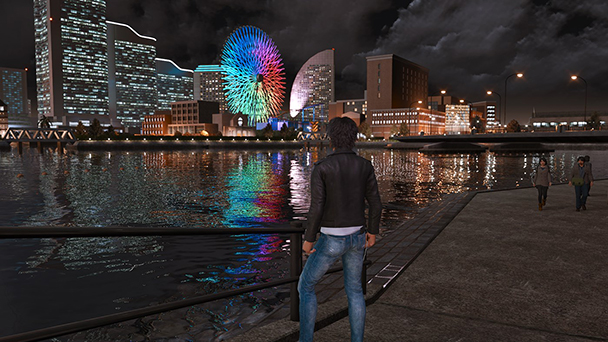 A Morally Complex World
2018's Judgment seemed concerned about not deviating too far from Yakuza formula. But the follow-up provides much-needed distinction for this spin-off series. As the game's gruesome introduction and the subsequent condemnation of a flawed judicial system remind us, we are a long way from Kazuma Kiryu territory. Yakuza was rooted in the themes of brotherhood as it explored the moral code of the underworld. Hierarchy was rigid, filial piety was ubiquitous, and there was an intoxicating chivalry showcasing old-world sensibilities.
But as a former lawyer turned private investigator, lead character Takayuki Yagami isn't as easily pigeonholed. Perpetually clad in jeans, a biker jacket, and exhibiting one of those prohibitively priced haircuts made to look effortless, he's from a newer generation than Kiryu and a different world than Yakuza: Like a Dragon's Ichiban. There's a sadness here that a highball cocktail can't mollify, thanks to the pervasiveness of injustice.
Instead of brawling to make a name for himself and to battle unfairness, "Tak" balances the books by a multitude of different means. While Yagami is a finesse fighter, he's likely to favor brains over brawn, evading the attention of a public skirmish. Eyes are his tool of choice over fists and feet, as witnessed by the uninterrupted gaze at an early stake-out. This stance reflects a more contemporary value, permitting Lost Judgment to explore topics like suicide, bullying, and sexual harassment. Although Yakuza addressed being born into harsh circumstances, many of the contemporary issues here might have felt shoehorned into the Yakuza series.
An Impermeable Defense
Lost Judgment's main premise is certainly a fascinating one. The main suspect has compelling alibi: he was caught on video subway groping at the time of the warehouse murder happened. While the follow-up still doesn't provide much player autonomy while sleuthing, there's a curious mechanic called 'Buzz Researcher' that conveys the feeling of being a contemporary investigator, as you comb for keywords. Elsewhere, a discussion of deepfakes makes Lost Judgment feel up-the-minute, rather than a timeless price of crime fiction. But the possibility of failure is all too rare in the Judgment series. If the spin-off endures, more player agency is needed. The world-building is all top-notch, but there's the lingering feeling that you're being pushing through the plotline. In execution, this saps the feeling of accomplishment outside of street brawls.
Another issue: the game's storytelling might not sit well with all players. Lost Judgment's plotting draws inspiration from Japanese television procedurals, where methods and motives are submerged among an ocean of red herrings. Additionally, you'll find a high frequency of plot twists, which can make the game's main story feel a bit melodramatic. But the bigger issue lays with Lost Judgment's pacing. The majority of the game provides a well-executed intensity that peaks a bit early. As such, the last third of the game tends to drag with far-fewer of the plot-pushing revelations during the final act. There's also a frustrating amount of redundancy across the game's dialog, with a few subjects unnecessarily reviewed.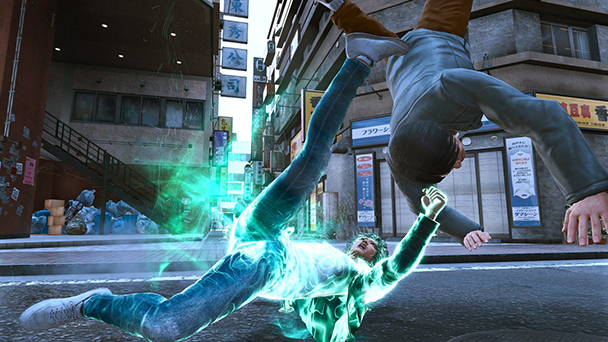 Revisiting the Familiar Locales Once More
Returning to previous locations of the Yakuza series, Lost Judgment splits its playtime between Kamurocho and the simulated spaces of Yokohama. While there must have been temptation to push Yagami into new towns the decision permits players to see each locale from a different point-of-view. Ryu Ga Gotoku Studio treats Kamurocho like a homecoming, teasing appearances by local mascot Kamulop and updating the status of restaurants and clubs that served as backdrops in the Yakuza series. Sadly, there's still no karaoke or hostess bars to distract Yagami but the density of substitute diversions remains as invigorating as ever.
With investigative jobs growing sporadic around Kamurocho, Yagami and business partner Masaharu Kaito are offered work in Yokohama. The case that follows should be an easy payday for the leads. But this is the Judgment series, where minor tribulations consistently unravel into larger conspiracies. When finished with a case at a local high school, the main storyline can escort you back to Kamurocho. But there's plenty of benefit in staying, with Yagami taking on the role of adviser to Seiryo High's Mystery Club.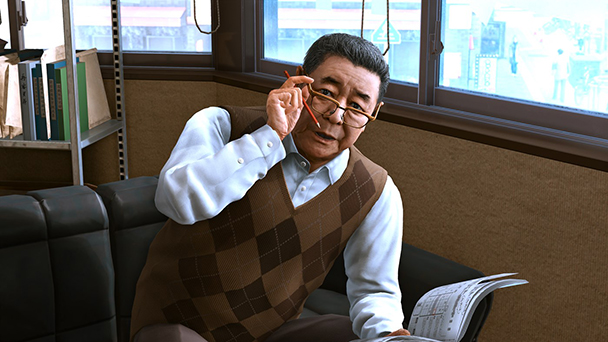 Optional Side Stories That Are Indispensable
Although these side stories are completely optional, they're a blissful departure from the grittier themes of the main story. There's a wealth of depth and delight found here, with the protagonist gradually building rapport with the student in the various clubs. Mercifully, Lost Judgment rewards your time. So not only will advisement raise your stats, but it also provides pathways to the game's new features and recreational activities.
Working with the local skaters opens up a park to demonstrate your stunting skills, but also permits Yagami to skate around the city. Coaching the eSports team opens up Virtua Fighter 5: Final Showdown and directing the robotics team opened up a bot battling league. The latter is one of those Ryu Ga Gotoku components that is so well realized, you'll probably wish it was developed into its own standalone game. There's a playful sense of whimsy found around Seiryo High that nearly feels like a sitcom. From scrutinizing a UFO sighting to getting to the bottom of a mannequin that seemly walks the halls at night, there's a lot to love. But it's evident that these noncompulsory cases didn't receive the same budget as the main storyline, with telltale cost cutting measures like partial voice acting.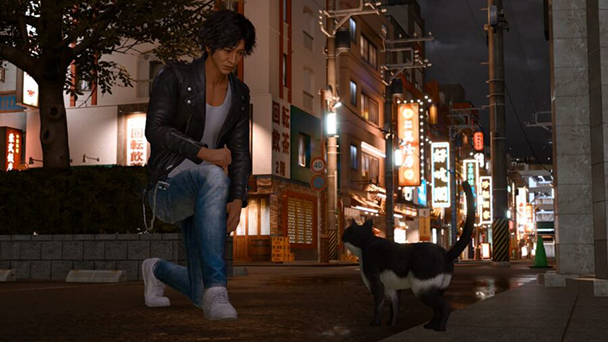 Of Wall Runs and Ass Kickings
Like any respectable follow-up, Ryu Ga Gotoku attempts to fix some of the blemishes of the previous game. Now, those rather tedious chase sequences have been enriched by a button that makes Yagami blend in. Now, when suspicions are raised, you can act like you're taking a picture or tying your shoe. Parkour also makes an appearance. While its not nearly as improvisational as it should be, there's some delight in watching "Tak" lithely maneuver through environmental spaces.
When it comes to fighting, Yagami's tiger and crane stances return and are accompanied by a snake fighting style. Endowing the protagonist with the ability to disarm foes and counter attacks, the addition balances rather elegantly with the existing crowd-based and heavy-hitting styles. With Like a Dragon's turn-based battles returning to future Yakuza iterations, the invigorating and swift ass-kickings inject the game with energy. The only issue is there's not more variety to Lost Judgment's roster of street thugs.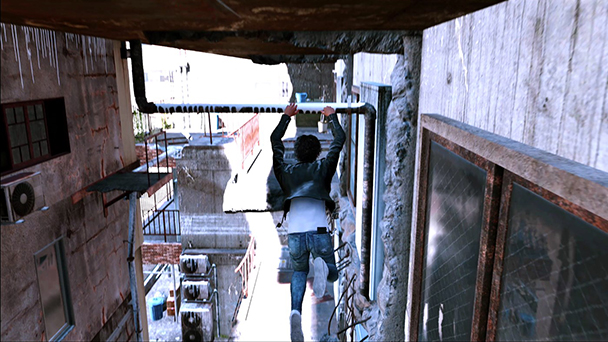 Conclusion
Like many of Ryu Ga Gotoku Studio's previous efforts, Lost Judgment's success is rooted in its duality. Had the game been either a gritty procedural drama or collection of heart-warming tales of a PI mentoring kids, the title would have had little impact. But by juxtaposing these two worlds against each other, Lost Judgment becomes something much more interesting. While that's been a key part of the Yakuza series formula, this spin-off pushes it a bit further that its predecessor, making this essential for fans of the property.
Lost Judgment was played on PlayStation 5
with review code provided by the publisher. 
Review Overview
Summary : Lost Judgment happens to be gritter, giddier, and more grounded that its predecessor. But it often holds your hand just as often.