Nature's essential elementals combine, providing protection in Elemental War TD. Meanwhile, safeguarding structures are rendered with 80's-era panache in Defentron. With a double dose of tower defense games made by indie developers, IndieGo #24 seeks to stop that unremitting procession of aggressors.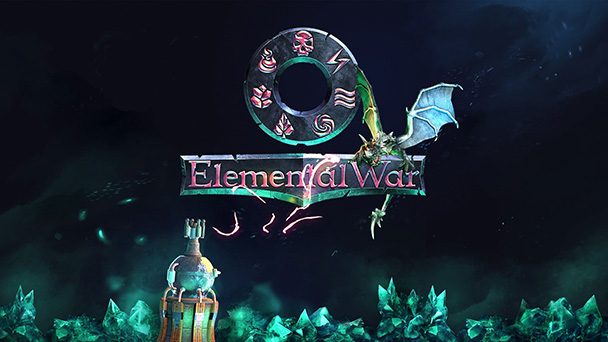 Elemental War TD, Xbox One, Clockwork Origins, $14.99
Every respectable tower defense game needs at least one distinctive trait. With Elemental War TD, that attribute arrives every five stages, permitting players to unleash an enemy composed of one of the game's seven elements. If you're able to destroy the creature formed from things like fire, water, nature, or earth, you'll earn the ability to build a new type of tower. You'll definitely need new types of defenses, as the standard issue archery towers don't pack much of a punch.
Success requires players to create hybrid towers, and you'll eventually be able to build defenses built from a trio of combined elements. Beat fire, earth, and electricity, and a defensive measure makes of spikes in added to your arsenal. Collectively, Elemental War TD has 63 different tower types and an in-game guide that keeps track of the ones you've crafted. The downside is that the defenses aren't balanced. An apparatus that lays explosive mines wasn't nearly as useful as the black hole tower that would teleport adversaries backward.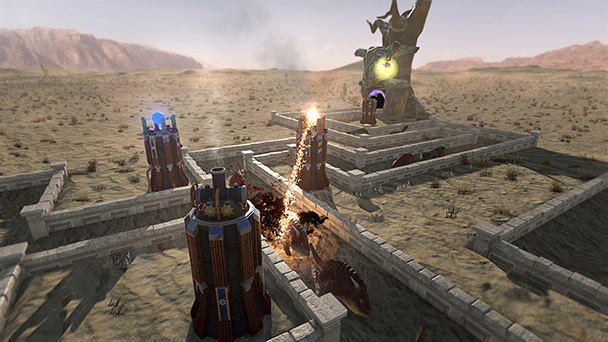 Tower capacities aside, there's a lot of like about Elemental War TD. If you played tower defense games where subordinate enemies are merely money-farming fodder for a boss battle, you'll appreciate the approach here. Elemental War difficulty's scales quite gradually, giving players plenty of time to experiment with different combination of contraptions. Another upside is just how much substance is in the game. Beyond three different game modes, five difficulty levels and a large section of maps, there's even a level editor for creating your own stages.
On Xbox Series X, the Unity-built game runs fluidly, even as dozens of hellbent foes march toward your safe zone. But interest fans might want to opt for the PC iteration of game (which also includes more tower types). Essentially, the game's user interface is a persistent obstacle. Performing a task like tower augmentation requires a sequence of trigger presses and analog stick movements, which never feel intuitive. And while you can pause the action, you'll be playing down an intricate defense network with each game.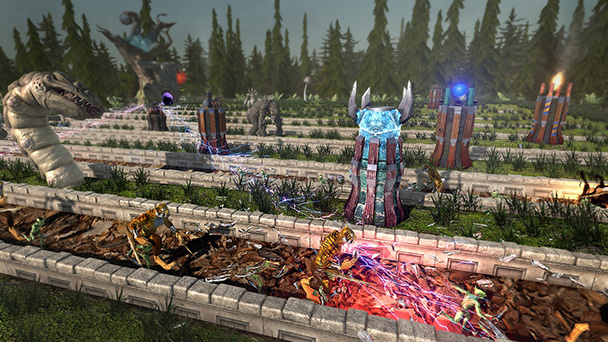 Recommended for: Tower Defense fans who appreciate being able to experiment with your arsenal.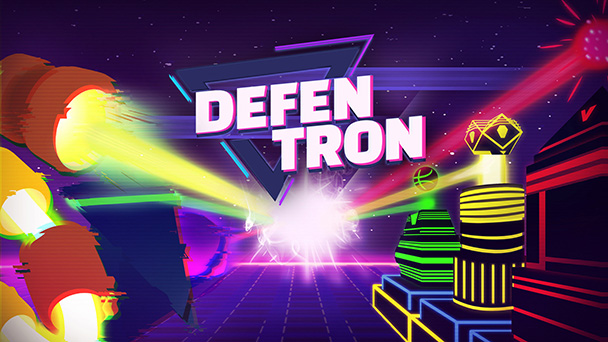 Defentron, Switch and PC, Planetfall Studios and Zerouno Games, $9.99
With its abstract tower designs and an output that puts neon-hued objects on a stark, black backdrop, Defentron undoubtedly resembles Tron. And given the game's simmering vaporwave soundtrack and the inclusion of the name in the title, it's undoubtedly intentional. Like the Disney film franchise, Defentron centers around the elimination of computer viruses.
But instead of the traditional tower defense approach, where enemies makes their way through labyrinthine corridors, the game's stages are rather simple. Even tower positions are predetermined. Instead, the game adopts a puzzle-like approach, tasking platers with building the perfect arrangement of towers to take down waves of enemies.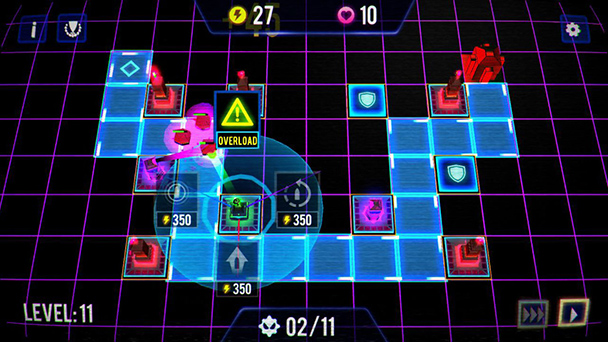 Early levels also double as tutorials, providing guidance on how to quell each advancing succession. But oddly, your instructor can provide to a bit capricious unreliable. Occasionally, when you follow the game's advice, you'll still lose a stage. Apparently, Defentron want you to experiment and discover the best approaches on your own.
You'll likely lose repeatedly, which is all part of the game's trial-and-error approach. Beyond upgrades that augment firing rate, power, and speed, you'll encounter novel quirks like the Overcharge capability. When triggers, this causes a turret to deal large amount of damage to adjacent adversaries. But your defense structure will be sacrificed after a few seconds. Learning when the best time and place to activate the ability will test your skills. Fortunately, Defentron lets you pause the action, while you make these kinds of strategic decisions.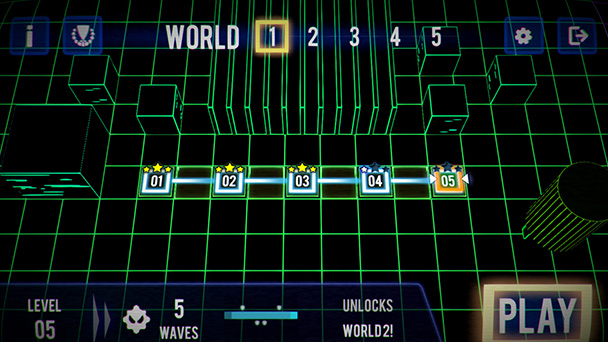 After the completion of stage, you'll be given a one to three-star rating. Levels also reward unlockable that you'll take into subsequent battle across the game's five worlds. Naturally, additional success hinges on the savvy deployment of each new perk. Enemy approach varies as well, and you'll soon face opponents or split or regenerate health. Some even race by at the speed of light cycles, making selecting between turrets that slow foes or deal steady damage a persistently tough decision.
Recommended for: Tower defense junkies who find enjoyment in discovering just the right combination of weaponry.