Sporadically, small sacrifices must be made when console games are ported onto the Switch. Typically, the trade-off for portability is visual fidelity or a reduced framerate. With IndieGo 13, we examine a pair of titles for Nintendo's hybrid that exhibit only a modicum of sacrifice.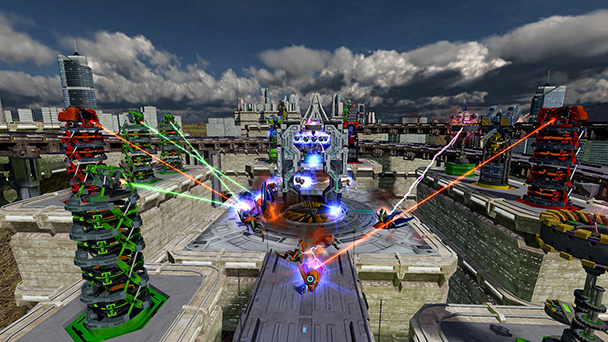 Defense Grid 2, Hidden Path Entertainment, $19.99
A half decade after its original release, Defense Grid 2 continues to reign as one of the best tower defense efforts around. At its core, the title doesn't veer far from the genre convention. Wave after wave of invaders travel in tidy little processions, hellbent on stealing your indispensable power cores. To safeguard your precious resources, you have nine different types of turrets that can be placed in predetermined spots.
Unsurprisingly, DG2 contains many of the standard-issue arms, from guns that will attack foes with a continual firestorm of ammunition to flame-throwers known as infernos that can set clusters of invaders ablaze. But the game also offers a few unconventional weapons too. Meteor towers rain down punishment from a distance, making them invaluable assets along invader paths. Tesla towers emit a punishing both of electricity that is intensified when units share close proxemic space.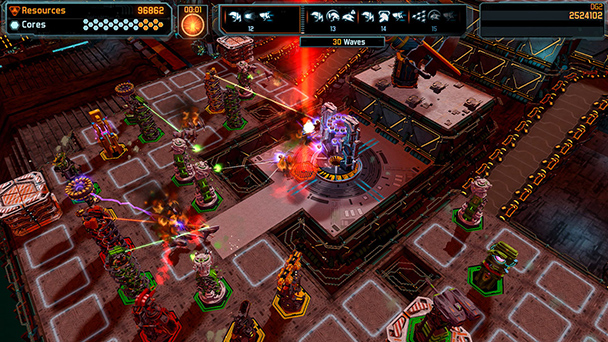 But what really sets DG2 apart are the array of strategies at your disposal. Boost blocks are able to change enemy paths, but they also elevate your towers, often improving the line of sight each tower has with opponents. Units built on boosts can receive modified that will do things like intensify the amount of damage, impair enemy shielding, uncloak hidden foes, or even providing a score boost. Pleasingly, Defense Grid 2 seldomly requires use to use a specific type of tower to defeat an enemy. Instead, each of the 26 levels supports a multitude of strategic styles. But if you are defeated, there's no need to replay the entire twenty-wave stage over. Instead, you can roll back to a previous wave.
The shift onto Nintendo's system is quite amazing. For those who played the console versions, you'll notice that stages have lower poly counts and dispense with some of the superfluous visual effects. But with a solid framerate and no concession when it comes to stages, weapons, or enemy numbers, DG2 is a solid performer. Sure, you might have to have to fiddle with the right analog stick to shift between viewing the entire map and zooming into specific areas, but with options like being able to see a heatmap of weapon coverage, the extra effort is almost insignificant.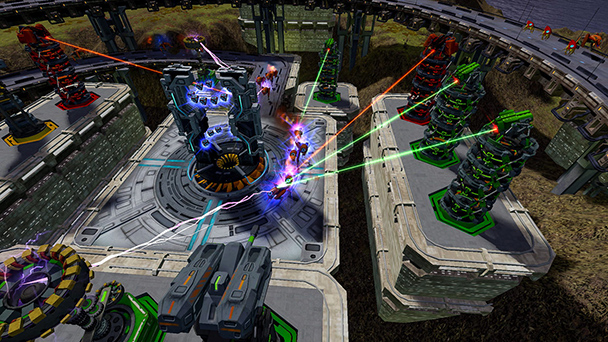 Recommended for: Traveling tower defense aficionados who craving more nuance that a mobile genre entry can provide.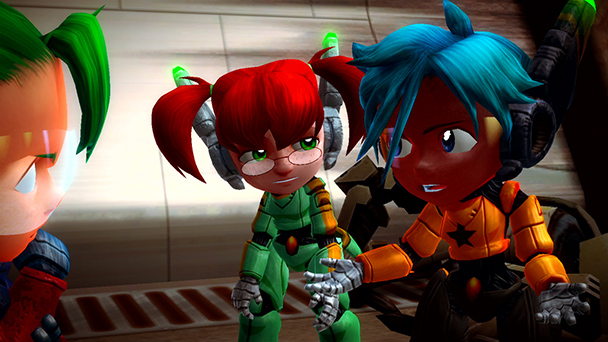 When it comes to twin stick shooters, there are plenty of proficient efforts, but only a few exceptional ones. Pleasingly, The Switch port of 2015's Android Assault Cactus leans toward the latter. With intense bouts of action, a nuanced inclusion of power-ups, and a stunning level of performance, this is undoubtedly one of the better genre entries found on Nintendo's platform.
Fundamentally, AAC+ has a handle on the essentials. Across the core twenty-five stage campaign, each of the game characters will emit an unrelenting barrage of firepower. Unsurprisingly, targets are plenty, with the game filling with screen with both hordes of subordinates as well as hulking leaders who are able to protect themselves with potent munitions, turning stages into bullet hell challenges.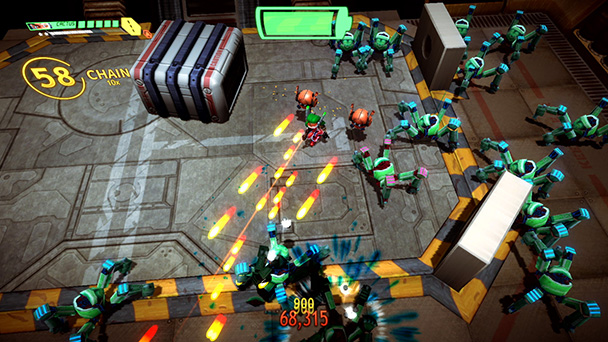 Resistance is rooted in the game's roster of nine characters, with five unlocked during the duration of the campaign. Each carry two different weapons, with elements like firing rate, shot pattern and strength varying widely. Characters are rather large, showcasing a charming visual style that recalls the cartoonish of Rare's output. However, AAC+ keeps the speed of enemy bullets slow, making confrontation tough but rarely unmanageable.
While there's are a few additions to the Switch iteration, they're not essential enough to warrant enough to warrant a double dip. With auto-aim turned on, it's possible to play with a single Joy-Con, with your character targeting the nearest enemy. However, aid isn't advantageous enough to guarantee a spot on the game's online leaderboards. An unlockable campaign elevates the difficulty of the game to extreme levels, making for boss battles that will likely humiliate you. Fortunately, you don't have to tackle the stages in sequential order. Performance-wise, Android Assault Cactus+ runs at a rock solid 60 frames per second, in both docked and handheld mode, even when accommodating multiple players.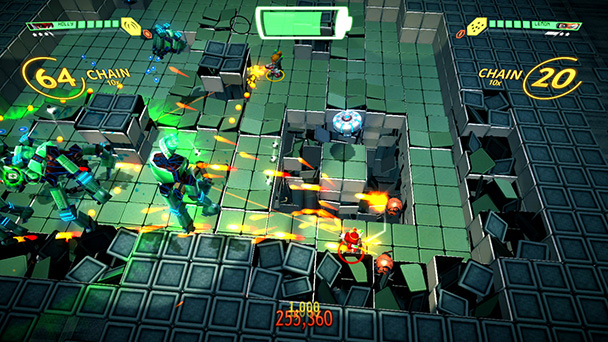 Recommended for: Action aficionados who appreciate intense, fluid action.