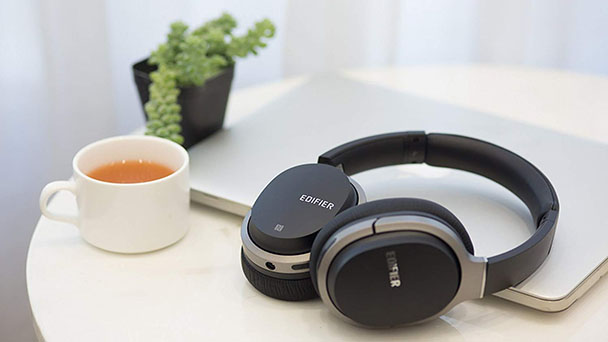 Bluetooth headphones are one of contemporary life's best conveniences, allowing users to create effortless, wire-free connections with phones and tablet. But like most modern electronics, they require power. If you're not diligent about recharging them, a headset can quickly become inoperative. At least a dozen times my commute has been interrupted by an audible warning that my Bluetooth earbuds are on the brink of exhaustion.
There are two solutions to this problem. The first is to develop a regular charging regimen. The second one is to purchase a headset that doesn't require near constant charging. That's the distinction offered by Edifier's W830BT wireless headset, which claims an operation life of 95 hours. That's such an elevated figure, we had to put the device to the test.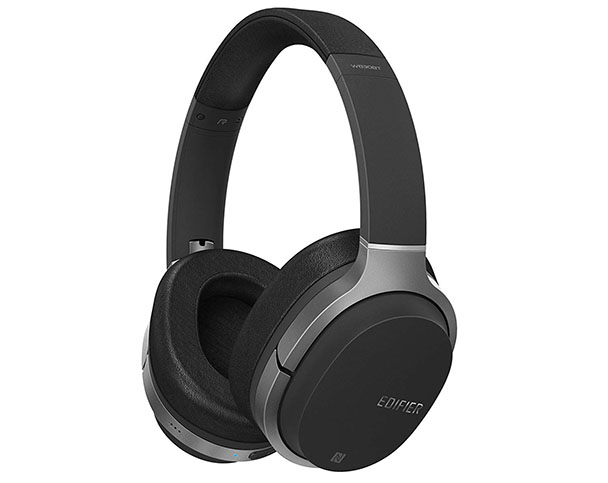 A Solid First Impression
Unlike many economically priced headsets, the W830BT's ship in a sturdy cardboard housing and accompanied by a first-rate, fabric carrying case. Pleasingly, the holder isn't too bulky, as the Edifier's earcups rotate, permitting the peripheral to rest in a reasonably flat position. Inside the box you'll also find a micro USB cable used for charging and a 3.5mm audio cord for using the set with non-Bluetooth devices like the Nintendo Switch.
The W830BT's are predominantly plastic, save for a metal headband spine. Fortunately, the material doesn't feel cheap or flimsy. The polyurethane ear cups and headband cushion are remarkably smooth and only produced perspiration when the headset was worn in the direct sun on a balmy day. Agreeably, Edifier didn't overload the W830BT with superfluous controls. On the bottom, you'll find a 3.5mm jack, a charging port, and power button that is flanked by buttons that both control volume and track selection.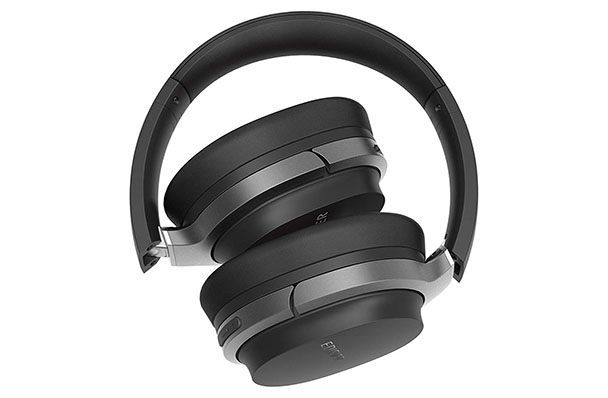 NFC Connection and Stable Functionality
Pairing the W830BT's with up to two devices is quite easy, with pairing initiated by an extended press of the power button. Alternatively, if you have a peripheral that supports NFC connections, all you have to do is enable the protocol, before bringing the device near the left earcup. In execution, the handshaking was done quickly. For users with multiple devices like a phone and a tablet, they can pair with two different peripherals. Just keep in mind this doesn't allow for simultaneous playback from both peripherals.
Operating on Bluetooth 4.1, Edifier claims the headset can perform across a 10-meter range. Naturally, that's dependent on a number of factors, from the power output of the receiver to the presence of physical obstacles. Nearly, the W830BTs met these claims, demonstrating drop-off only when the headphones were eight to nine meters away from an iPhone. Unlike some Bluetooth earbuds, which cut out a phone was carried in a nearby pants pocket, the Edifiers were resistant to adjacent signal drop.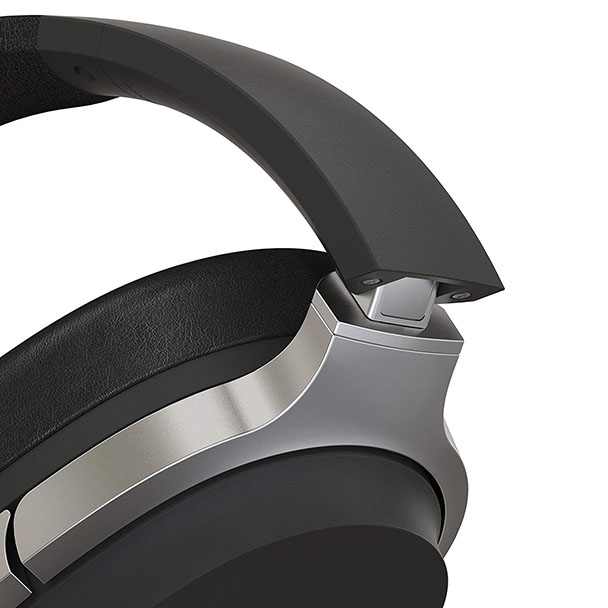 Living Up to the Charging Claims
Across the span of a week and a half, we used the W830BT's without charging, to asses Edifier's 95-hour usage claim. Surprisingly, the headset came quite close, finally turning off after 86 hours of usage. When we weren't actually listening to the headset, we simulated real-world conditions, with the W830BT placed five feet away from the receive, while volume was set at 75%. Conceivably, with a lower volume, the Edifier could meet the 95-hour figure.
The testing period revealed a number of positive attributes. When watching videos on an iPad, there was no perceivable latency. With some wireless headsets, there can be a noticeable (and quite distracting delay) when watching movies, television, or streaming content. The microphone appeared to be of adequate quality, with callers stating that voice quality sounded "good" and "great".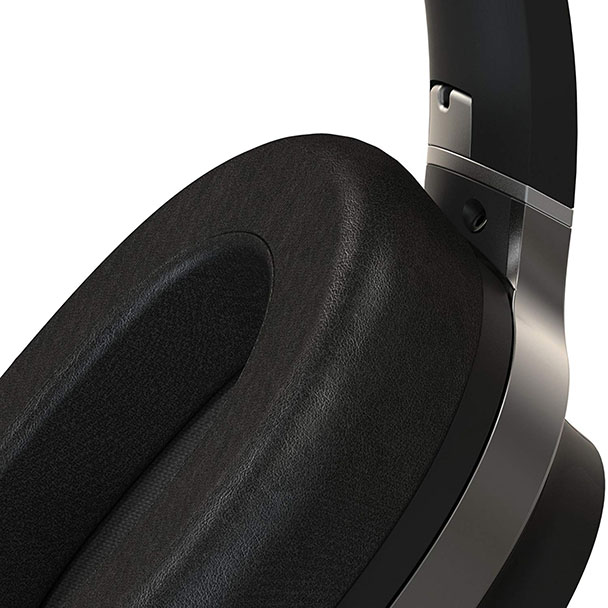 Unexceptional Sound Quality
The W830BTs strive for uniform sonic output, but woefully the results are underwhelming. Despite 40mm drivers, the headsets exhibit unexceptional bass reproduction. More trouble are the soft mid-ranges and disappointing trebles. When the Edifiers where compared to similarly priced Bluetooth headphones, highs weren't nearly as crisp or rich, undermining most musical genres. Trying to rectify the issue with equalizer apps didn't help the problem, but instead introduced distortion into playback.
Despite a battery life that puts its peers to shame and a solid build quality, lackluster output tarnish the Edifier W830BTs. Since sound quality probably takes priority over other factors, we recommend the headset only the burden of regular charging is important to you.
Review Overview
Summary : If the sound quality offered by the Edifier W830BT matched its amazing battery life, this could be one of the best purchases around. Sadly, the headset's sonic performance is uninspired.