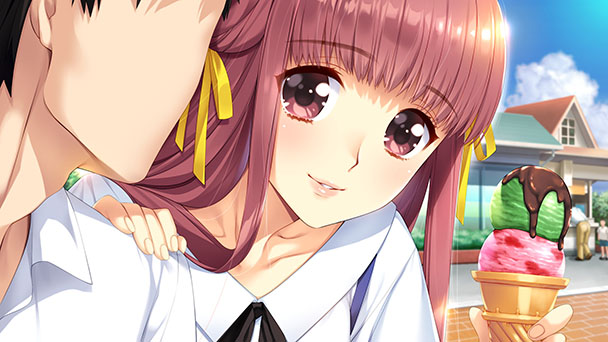 Sure, Dōkyūsei: Bangin' Summer's setup is skeletal, mostly centering on making the last few weeks of summer vacation memorable.  As a remaster on the original 1992 eroge, this is a dating sim where your actions dictate most of the story. Surprisingly, it's replication of the complexities of romance are fairly sophisticated.
Dōkyūsei: Bangin' Summer
Platform:
PC
Developer:
Elf, Shiravune
Publisher:
Shiravune
Release date:
April 14th, 2022
Price:
$19.99
Languages:
Japanese audio, English and Chinese subtitles
Availability:
Digital via
Steam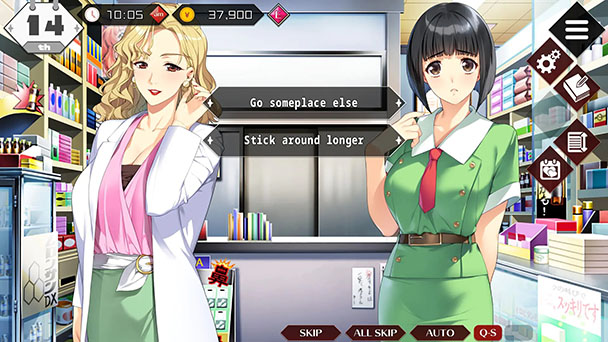 Romance is pervasive in modern gaming. While beloved franchises such as Persona, Rune Factory, and Sakura Wars each extend their own principal goals, the possibility a cultivating a relationship makes for an absorbing secondary objective. But simulated dating is hardly new. In 1994, Tokimeki Memorial used statistics and love meters to depict the complexities of romance.
But the Konomi franchise didn't establish the dating sim. Two years prior, Tokyo-based ELF Corporation helped to lay the foundation for the genre with Dōkyūsei (or "Classmates"). Not unlike the pulpy adventure games of the era, the game boiled courtship down to two qualities: pinpointing the moment-to-moment location of a partner as well as knowing the right thing to say. Thirty years on, it might not seem like a very organic way of depicting dating, but Dōkyūsei's early attempt should appeal to those who appreciate the genre. Gaming historians might marvel at how digital relationships have used Dōkyūsei as a blueprint.
Alternatively, those with a healthy appreciation for curvaceous career women should find enjoyment with Shiravune's recent release. Built around the script from 1999's revision of Doukyuusei, it offers a modified recreation of the original experience. On the upside, the turn-of the millennium update added voice acting. But if you're a purist, know that this changed some of the originals game's awkward moments, giving the adventure a lighter, less realistic tone.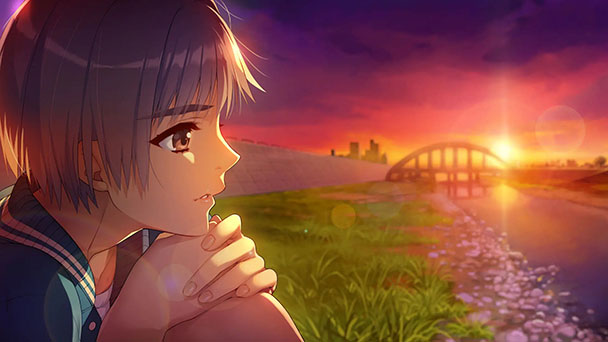 Heat Level: A Simmering Boil
With a euphemistic new subtitle, Dōkyūsei: Bangin' Summer plays up its amorousness. But as with most Steam titles, the sexiness is muted unless you install a free patch from the Johren store. Once unzipped and installed, you can expect the game's interludes to increase the explicitness. Of course, there's the typical mosaics that obscure certain body parts. Even without the supplement, Dōkyūsei is spirited. When an instructor drops an eraser, you'll spend an extended amount of time admiring her underwear choice.
Interestingly, you can opt to tackle Dōkyūsei two different ways. The classic method means you'll probably have to take notes on each potential partner's daily routine. Success involves being at the right place at the proper time and knowing enough about each girl's personality to select the proper response from a list of conversational replies. Occasionally, the game's internal logic tosses prerequisites at you too, meaning you must have passed certain conditions before proceeding. But largely, they ladies aren't shy about telling you what they want or sharing information about their peers. Developed in an era several years before widespread internet adoption, Dōkyūsei's classic mode goads you into writing your own guide. Understandably, that's not going to be an enjoyable pursuit for all players.
Thankfully, Bangin' Summer lets you play more like contemporary visual novel. Here's the game's overhead map shows the location of each girl, so you won't waste in-game time trying to look for them. Responses have an icon that shows how they'll be interpreted, adding another appreciated convience. Pay attention, and you shouldn't even need to keep Notepad open in another window. That said, Dōkyūsei isn't your typical harem and you'll have to figure out how to deal with your rivals.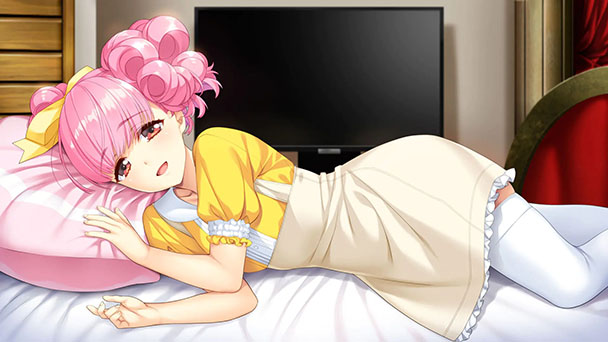 1990's: The Golden Age of Jerkery
Before heading into Bangin' Summer, know that the game is firmly entrenched in '90s-era style. That means a perpetually pervy protagonist. Depending on your decisions and gal goals, you can either be a forgivable jerk or a downright lecherous asshole. But most of your dialog replies reflect an unremittingly sarcastic demeanor, which can be mildly irritating. While the lead is capable of making a few virtuous decisions, I found myself objectively observing him rather that identifying with him. Maybe it's me, but I like to see a decent protagonist win the ladies over with charm and good-natured wit. But that's the attitude of the original script; Shiravune can't be faulted.
Occasionally, this issue is counterbalanced by engaging character development. Sure, not every gal receives a remarkable story arc, and in some cases there's a shortage of substance. But whether you find romance with peers or those aloof older women, there are several interesting narratives and satisfying epilogues.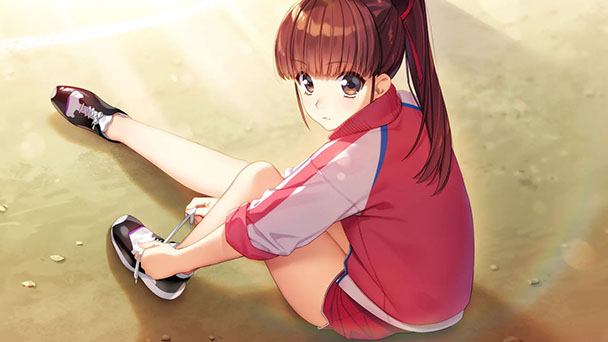 Earnings and Yearnings
The game's lead has worked industriously for the first half of the summer, and before returning to school, hopes to unwind across the last three weeks of his vacation. Luckily, you've saved up a nice bankroll. So, while the possibility of missing an opportunity to interact with a specific character can occur, Dōkyūsei's financial management is pretty relaxed.
Likewise, the game's adventure qualities are fairy painless. Yes, you'll occasionally be forced into continue uninteresting conversations, but that's the case in real-life, too. Sporadically, you'll survey the backdrop, with the cursor changing into a magnifying glass when you're over a point-of-interest. Here, when examining body parts like thighs and chests, the developers always demonstrate that they're a step ahead of you. But thankfully, this isn't a pixel hunt, so largely your inquiries flesh out context, rather that uncover obscure clues.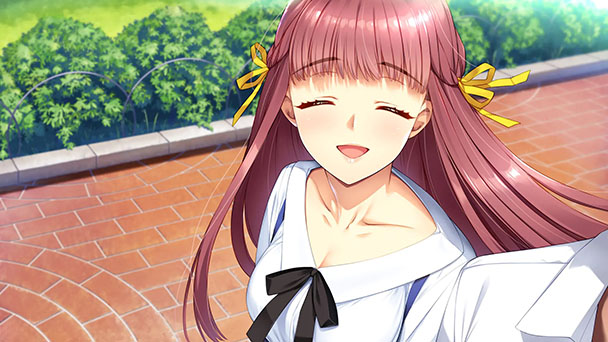 Conclusion
Although Dōkyūsei might be one of the earliest attempts at dating simulations, it remains remarkable three decades on. Show up late for a date and one of the girls might hold it against you, even refusing to interact with you. This is an experience where your actions have consequences and seeing how these all play out continues to feel rewarding in 2022.
Review Overview
Summary : Sure, there's sex but the Dōkyūsei emphasizes the intricacies of romance just as much. While loins are habitually stirred in these kinds of simulations, Bangin' Summer stimulates the mind just as much.