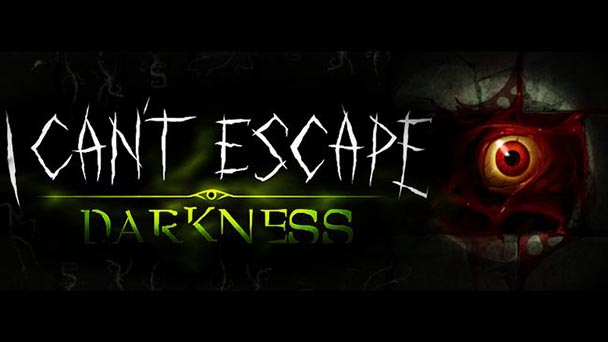 Indie titles are often ripe with experimental gameplay features which larger developers tend to shy away from. Unlike the risk-adverse AAA industry, you'll often see smaller studios either combining uncommon genres or crafting genre-defying experiences. Originally released as a Newgrounds free flash game, I Can't Escape: Darkness is something of a remake/sequel.
Essentially, I Can't Escape: Darkness is a dungeon crawler with horror elements added. Little time is spent establishing the plot, players take control of an explorer as he discovers an ancient temple. Upon taking the first step however, our hero falls into a trap and finds himself locked inside, forced to explore the dungeon hoping to find an exit. Throughout his journey, he is guided by a silent voice, offering advice, though regardless of what is said, the tone is made immediately clear; you will most likely meet your fate here.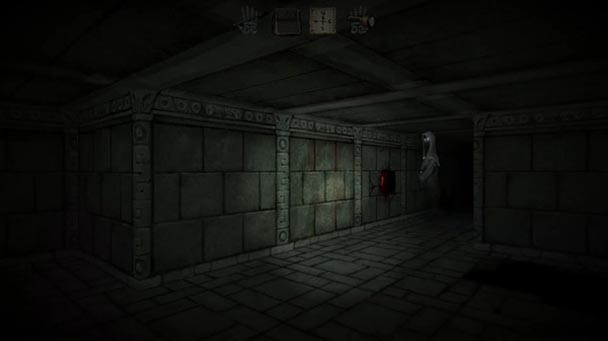 Movement is done through a grid similar to Legend of Grimrock, Might and Magic or even the original Phantasy Star. Items such as mushrooms, rocks or weapons can be picked up and stored in an exceedingly small inventory screen, forcing players to carefully plan what they should bring with them. Of course, the flipside being smart gamers should create their own caches of useful but non-essential resources.
Light is perhaps the scarcest commodity. As you explore deeper into this labyrinthine maze it becomes progressively difficult to see where you're going or what dangers lie ahead. Thankfully, you are equipped with a flashlight, but its batteries only last so long and don't expect to find any spares.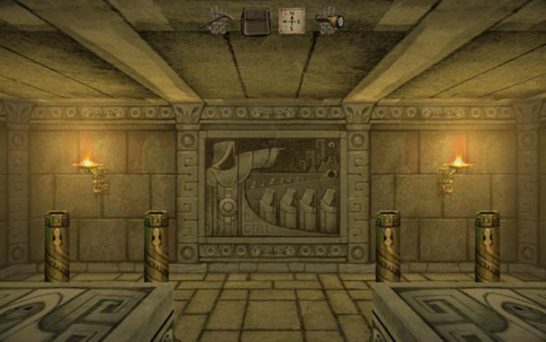 Further delving into this dungeon reveals that a trio of explorers have previously wandered and died here. Looting what little they left behind reveals useful items, most prominent of which is a lighter which can ignite braziers for an additional source of light.
The maze may be devoid of life but it's not uninhabited. Soon enough you come across its denizens ranging from decomposing rats, to ghostly figures and other horrific creatures, though not all are malevolent. Spectral beings ignore your presence, choosing instead to light braziers as they come across them. Other beings however are hostile, and though you can wield clubs and broken bottles as weapons, not all foes can be permanently defeated.
Traps are also a common occurrence, many pitfalls force you onto deeper floors against your will, leaving you lost in unknown territory. Others are not as kind, instantly killing players should you not notice them either due to sheer distraction or a lack of light.
Although combat plays at a best, a secondary role, it can still be useful against threats. All fighting is handled in real time and enemies have generous hitboxes, meaning you can hit them even while they're walking into or out of their grid position. Some however, are either impervious to physical aggressions or are only temporarily stunned. You on the other hand, can die in just one or two hits, so conflicts are best when avoided.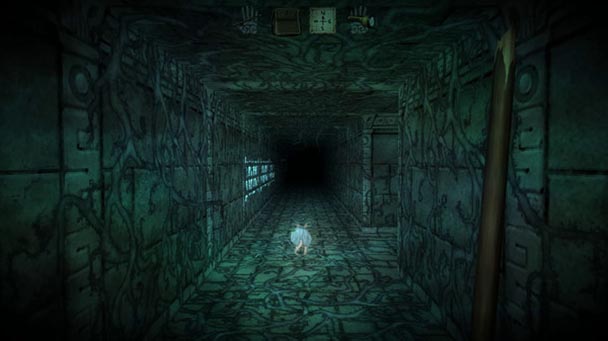 It's obvious the odds are stacked even against seasoned players and I Can't Escape: Darkness banks on this. Drawing elements from roguelikes, your saves are deleted upon death, forcing you to restart. The dungeon's layout will also slightly shift with each new playthrough with quest-essential items and devices remaining in their respective floors. This ensures that although you eventually learn the order in which each floor must be tackled, you never know the shortest path nor will you memorize trap, enemy or light-source placement.
Littered across the labyrinth are mushrooms, all seemingly equal but with different effects. These can heal you, grant you temporary night-vision which also reveals otherwise invisible runes, or poison the player. The mushrooms' appearance may be similar but they have slight differences between them. However, there is a wide combination of visual features mushrooms may have, forcing our intrepid explorer to learn the differences between cap formation, stripes, circles and greenish marks.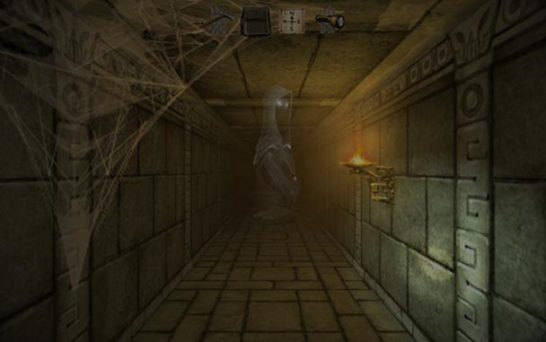 I Can't Escape: Darkness offers a unique blend of dungeon-crawling, roguelike and horror elements. Having to explore the same locale time and time again will likely turn off some players. I Can't Escape: Darkness is psychologically eerie and avoids cheap scares, gamers seeking sophisticated chills in their experiences would do well to seek this one out.
I Can't Escape: Darkness was played on the PC with review code provided by the publisher.
I Can't Escape: Darkness
Platform:
PC
Developer:
Fancy Fish Games
Publisher:
Fancy Fish Games
Release date:
September 17th, 2015
Price:
$11.99 via
Steam
Review Overview
Summary : I Can't Escape: Darkness is an apparently simple dungeon crawler with Rogue-like elements that conceals a refined horror experience.