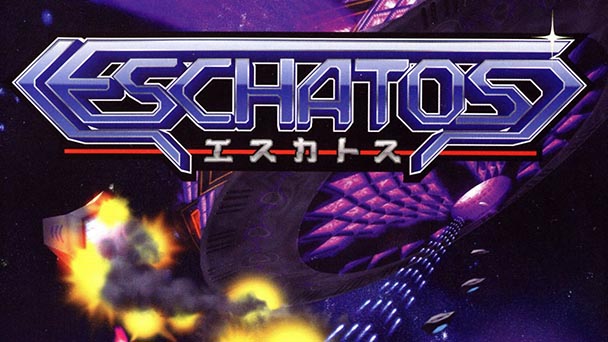 During the Xbox 360's reign, Microsoft was only able to shift about 1.6 million consoles in Japan, a small fraction of the unit's nearly eighty million worldwide sales. But despite the middling numbers, Japanese developers created a number of commendable efforts, offering first-rate role-playing games like Entaku no Seito: Students of Round to Ken no Machi no Ihoujin -Shiro no Oukyuu-. Undoubtedly, shmups (or STGs) became the most popular genre on the console, with titles such as Ketsui: Kizuna Jigoku Tachi EXTRA, Death Smiles, Espgaluda, and Akai Katana immersing gamers in frantic fields of fire.
Released in 2011, Eschatos (Greek for "extreme"), another Xbox 360 shmup, earned a cult following on both sides of the Pacific, thanks to some inspired play mechanics and an ample amount of polish. Four years later, PC owners have an opportunity to enjoy the game, thanks to Degica- the Tokyo-based publisher behind Crimzon Clover, Phantom Breaker: Battle Grounds, and the RPG Maker franchise.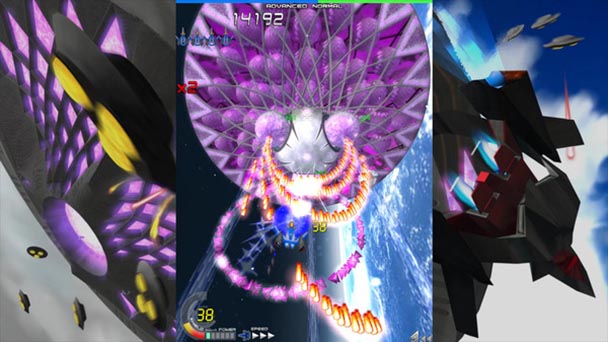 After selecting the color of their ship, players are thrust upon a vertically-scrolling playfield. However, the perspective doesn't persist for too long, with Eschatos soon swinging the camera around, sporadically offering a stirring, Star Fox-like standpoint to view the action. Pleasingly, the game uses translucent green lines to indicate navigational space, ensuring players don't get caught in the periphery.
While the genre was once entrenched in the space motif, subsequent shooters found new settings for their blitzkriegs of bullets. Eschatos returns the shooter to the milieu, sending players across urban landscapes, Mayan temples, and into space for a number of exhilarating boss battles. Enemies range from flying saucers, alien missiles, and giant motherships, with most highlighted by an easily distinguished bright purple hue.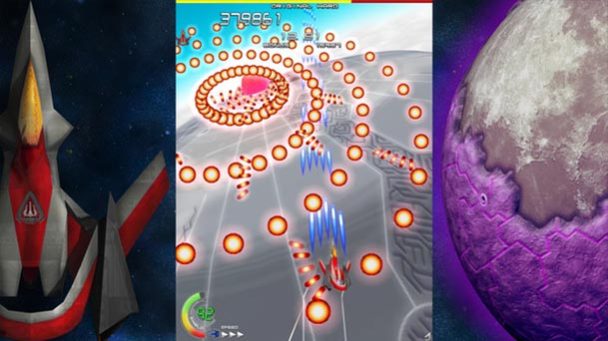 Players have a trio of ordnances at their disposal. Holding down one fire button sends out a medium density spread shot, while another issues a forward focused attack that can cleave through the sturdiest of enemies in a few seconds. Holding down both keys, summons a blue orb in front of your ship that's capable of absorbing most forms of enemy fire, and even destroying smaller craft.
In the game's original mode, assistance is found in the form of flash shells released during the destruction of innocuous containers. Collecting one of these explosives instantly removes all bullets from the playfield while inducing damaging resilient foes. In execution, they're like the traditional bombs of most shmup, albeit with a short-term shelf like as they move in serpentine pattern toward the bottom of the screen. Meanwhile, Advanced mode presents players with an intriguing risk/reward proposition. Here, gun-power ups augment the power of your arsenal, but also reduce the capability of your shield. Since using the protective bubble to bust open aliens scores bonus points, score-chasers will have to keep a tight balance on their weapon systems, occasionally picking up a flash shell to assuage their main arms.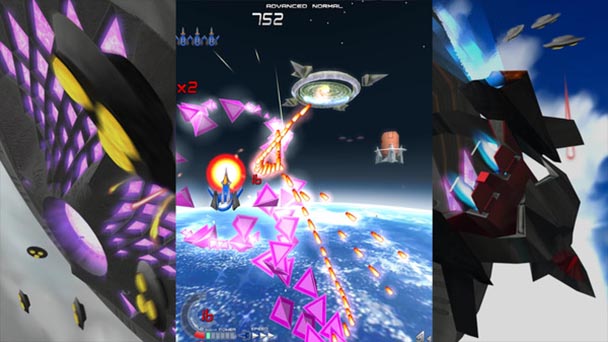 Eschatos' third mode, Time Attack offers a nice variation, giving players ninety seconds on the clock and adding time when each boss is beaten. Since each death subtracts a few seconds, players have to find the sweet spot between safety and speed- an equilibrium that's elusive enough to warrant repeat play. Collectively, the trio of play modes endow Eschatos with a bit more longevity than the typical STG. What's more, a steady stream of unlockables provide incentive to master the game and work your way through the four difficulty levels.
Eschatos truly shines when it comes to scalability. At the lower difficulty levels, the title isn't content with throwing a plethora of projectiles on-screen. Instead, success comes from adapting to the alien's impulsive movements, switching weapons on-the-fly to reduce the swarms of speedy opponents. Elevated levels of challenge up the number and accuracy of on-screen bullets, but rarely does the action ever feel unfair.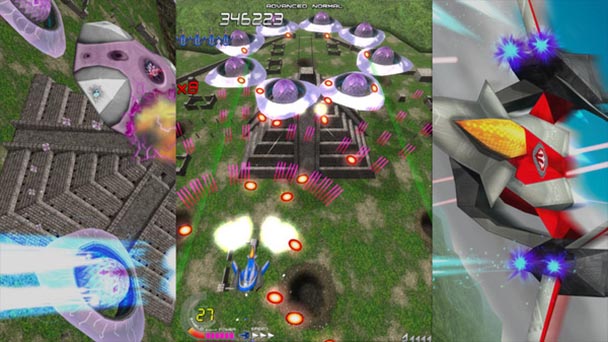 Visually, the title's three-dimensional models can look a bit austere, as they're outfitted with rudimentary textures. On the upside, that design decision allows Eschatos to be run fluidly on mid-range rigs and even machines without a discrete GPU if players dial down the graphical quality. While support for resolutions greater than 1080p would have been delightful as well as the elimination of slowdown during certain points in the game. While there's some minor visual issues, few could find fault in the game's perpetually buoyant soundtrack, which offers a number of spirited songs that are poised to quicken the pulse of players.
While Eschatos is available a la carte for fifteen dollars, STG supporters will want to purchase the Wonder Pack which includes the game, the original soundtrack, and well as Judgement Silversword -Resurrection-, a two dimensional title that's widely recognized as Eschatos' predecessor. With quality shmups still scarce on Steam, PC owners with a passion for STGs will definitely want to add Qute's game to their library.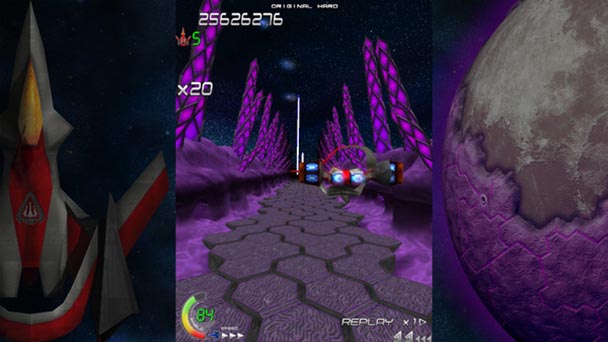 Eschatos was played on the PC with review code provided by the publisher.
Eschatos
Platform:
 PC
Developer:
Qute
Publisher:
 Degica
Release date:
 September 18th, 2015
Price:
 $14.99 via
Steam
 or $19.99 for the
Eschatos
Wonder Package
Review Overview
Summary : Shmuppies looking for a quick exodus from bullet hell should give Eschatos a try. It's visceral, and has a trio of play modes, while catering to a variety of skill levels.